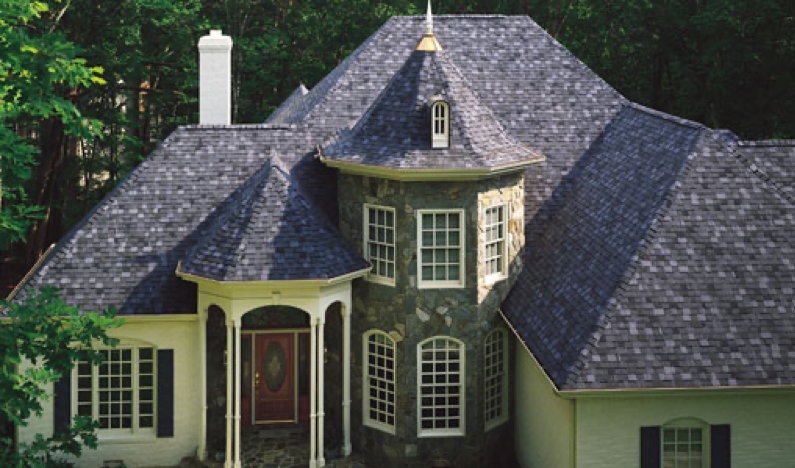 When it comes to residential roofing, you need a contractor you can trust. There are a number of things to consider:
reliability – will the contractor show up and complete the job in a timely manner
quality – does the roofing contractor perform work that they will guarantee?
experience – does your roofer follow building code (even if it doesn't apply to your area, the work should still be done according to best practices) and understand insurance policies and dealing with insurance companies?
cost – does your roofing company provide a comprehensive estimate that is competitive?
longevity – how long has your roofing company been around, and will they be around in the future to honor a warranty?
Cook Roofing Company has been roofing homes for over 100 years as a family business. Some of the roofs we have done 30 years ago are still holding up today. Not only do we offer a lifetime limited warranty on workmanship, but we will be around to honor it. Our owner is a licensed public adjuster in several states, and understands insurance work thoroughly. He also knows how to provide a thorough estimate based on both adjusting and contracting work. And we offer an "Apples to Apples" price match guarantee.
Our Apples to Apples Price Match Guarantee: We will match any competitor's estimate price, providing that they use equivalent quality materials, and include all the required components.
We don't cut corners or skimp like some other roofers who reuse flashing or vents, use shingle scraps for the ridge cap, or leave out valley materials. And if the insurance adjuster leaves these off, we will get them paid. Some roofers will just do the job halfway, for what insurance initially offered. That's not fair to you. We do it right, and we know the difference. See our writeup on insurance.
Your home has many systems and components. Of these, the roof is one of the most important. Replacing your roof carries one of the highest returns on investment of any home improvement project, according to numerous studies. When you need a repair, replacement, or new installation you can count on Cook Roofing Company as your residential roofer in Springfield and Branson, MO. Call us to talk about your roofing project anytime at (417) 334-4238!
Our Services
Types of Residential Roofing Services
Your residential roof can benefit from various types of roofing materials. A popular one that is used in most homes is asphalt shingles. These are considered America's number one choice, yet roofing has upgraded in materials from this bare minimum. When you're looking for a roof upgrade, consider premium roofing materials such as impact resistant shingles or architectural shingles. These options add extra layers of protection with increased durability against weather impacts such as hail and high winds. Others may even assist in fire resistance with their ability to stop the spread of exterior flames. This ability can be seen with residential metal roofing options as well as such materials as slate roofing that are also noncombustible on top of that. Along with roofing materials, there are other services that be useful for maintaining your home such as with siding, decking, flashing, skylights, gutters and more! To learn more about how Cook Roofing Company can assist you, rely on us as your residential roofing contractor in Springfield and Branson, MO.