Last Updated on February 3, 2020
Roof Leak Repairs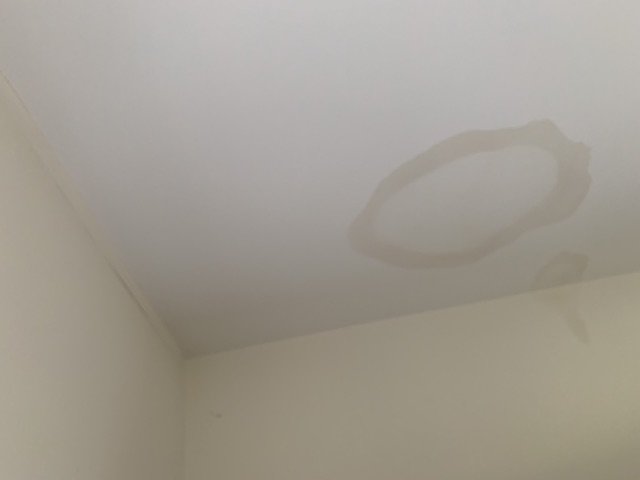 Roof repairs for leaks are the biggest reason people call us. Sometimes it's just flashing or some ridge cap that's come loose, and some caulking or a few shingles will fix it. But a leak that has been there for a while may have developed other hidden damage. The longer you wait to fix it, the more serious it will get. A leak left alone can eventually destroy a home. The best thing to do is call someone out to see if we can fix that leaking roof. And, depending on what caused it, it may be covered by insurance. We can help you figure out if it's something that might be covered (coverage will be up to your insurance carrier of course). For residential roof repair, call Cook Roofing Company at (417) 334-4238
How Roof Repairs Can Help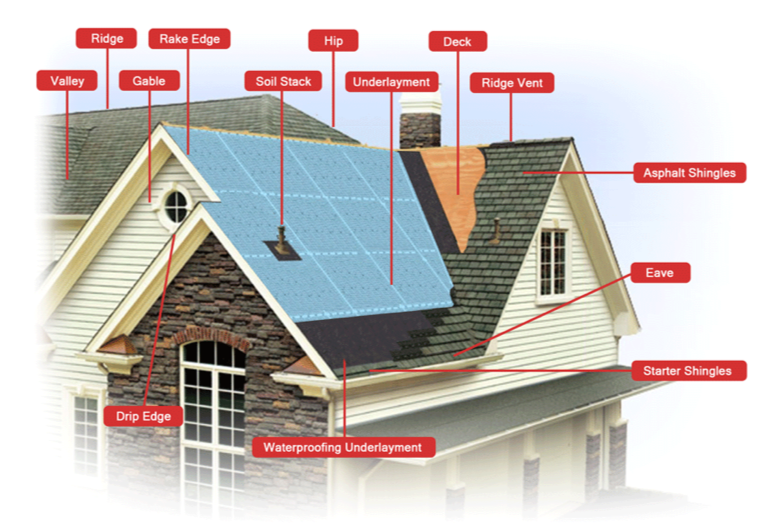 Your roof is made up of a variety of smaller components that work together to form a protective system. Maybe all you need is just a localized roof repair, and it would be cost-effective to just do a repair without impacting other areas of the roofing system. A a top quality experienced roofer can perform a roof inspection that will not only pinpoint where the problem areas are, but will also assess whether the condition of the rest of the roof. If the repair can be made without compromising the roof system, then we'll be able to tell.
The danger in a repair is that fixing the obvious problem might damage more of the roof, and not address the real issues underlying the damage. So even if insurance has been out and kicked a couple of bucks your way, you want to make sure that the damage is properly repaired. If it is an insurance claim, they owe to fix it right, not just apply a patch job. Too many roofing companies nearby will be all too happy to take some quick cash and slap a couple of shingles and some caulk on your roof. Before you let them, have us out to make sure that's all that's needed. Once you've done those repairs, it may be too late to get anything more for that claim.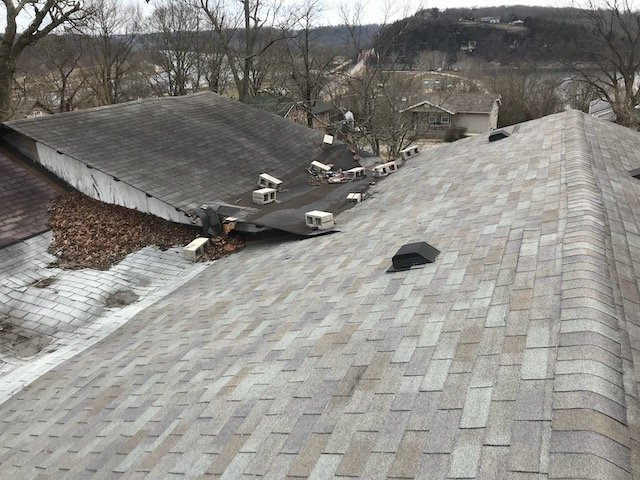 Roof Leak Repair Cost
It really depends on what the damage causing the leak is. If it's something simple, like some caulking around a pipe flashing, the repair could be very cheap. If the leak is a part of the roof that requires more of the roof to be fixed or replaced than just the place where the leak is, it can be more expensive. If, on the other hand, there is storm damage causing the leak, it might be covered by insurance. In that case, your only cost would be your deductible, and we do offer deductible financing (we'd love to waive your deductible, but that would be illegal. Beware of any roofing company who offers this, because it's insurance fraud). A free roof inspection would be the first step in determining cost of the repairs. There's no obligation.
Roof Repair Examples
Here are some examples of things that look like a simple repair, but aren't.
Some Missing Shingles from Wind Damage
Maybe the wind blew a few shingle tabs off. Sometimes, on a newer roof, it's possible to lift the shingles above them up. They then remove the rest of the shingle (more than 50% of the damaged shingle is still underneath the one above it), try not to damage the underlayment (felt), nail a new shingle in, and try to keep from tearing other shingles. Often, though, the shingles are old and worn, the other shingles don't pull aside easily and instead they tear or break, etc. And if water was getting in, the plywood decking may be waterlogged or even starting to delaminate and rot. It may be that other shingles were blown loose also, to the point that there would be too many shingles to replace. A good roofing company would be unlikely to guarantee your roof won't leak if they just turn your roof into a patchwork of repairs. In many cases, insurance will buy these roofs after a second inspection.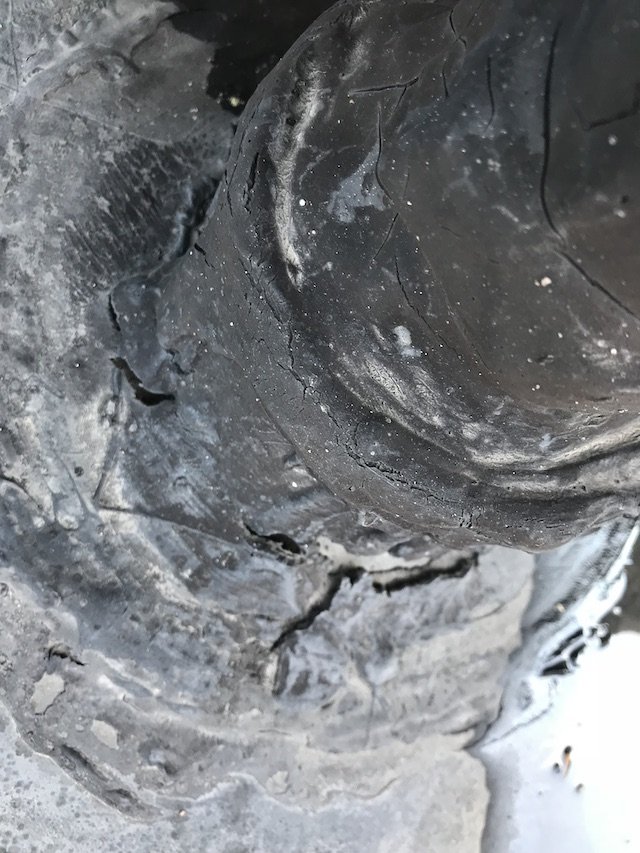 Bent or Missing Metal Roof Flashing
Or, maybe some roof flashing was blown out of place. Flashing is generally nailed up under siding or shingles, and sometimes you have to disturb/move a lot of other siding and roofing material to get to the flashing. Just paying for a piece of flashing and an hour of roofing labor isn't going to cover what really needs to be done. With our experience from over 30 years of looking at roof damage and repairing and replacing roofs, we're one of the best roofing companies nearby to be able to assess what it really takes to repair your leaking roof. And we will gladly meet the insurance adjuster and show them from a roofer's perspective what really needs to be done to fix your damaged roof the right way.
Common Areas That Might Need Repairs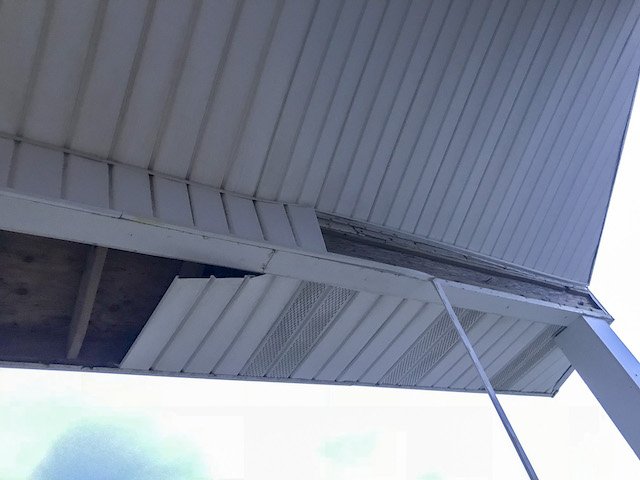 Some common areas of concern include the underlying areas of your roofing system, such as roof flashing. Others can include the areas under your eaves and rakes (the overhang on a gable) such as your soffit and fascia. The underlying areas of your roof are more susceptible to impact and water damages if left unprotected, and it's important that your insulation and other materials are not exposed to rain or high winds. Oftentimes, roof structures are the first areas of impact for flying debris or falling trees.
If you notice an issue with your chimney, or hear dripping during rain coming from your fireplace, be sure to contact our roofers right away for assistance. Not only that, but the build-up of soot with chimneys can risk the formation of fires. If you use your fireplace, be sure to have the chimney flue cleaned about once a year.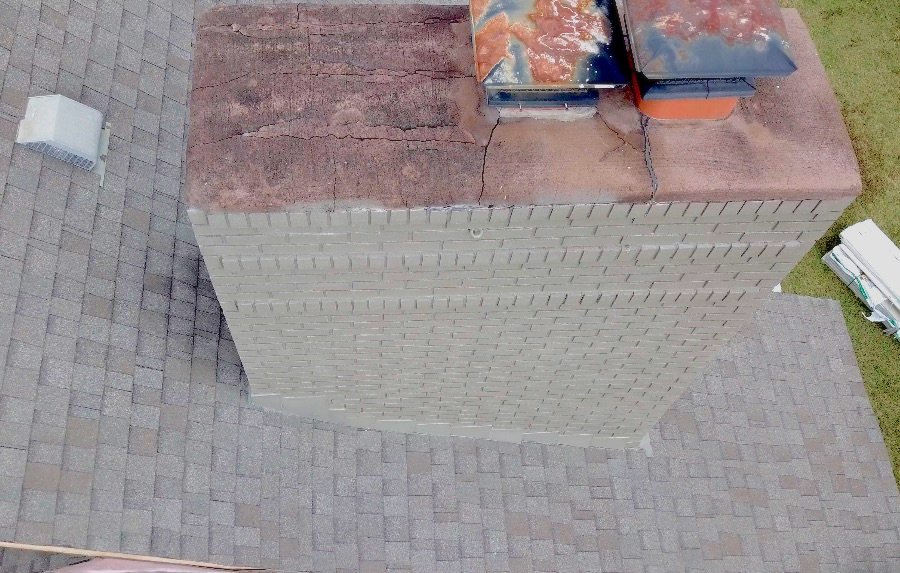 Another area that protects your home is your rain gutter system. Gutters are important because they carry water away from your house, siding materials, landscaping, and your foundation, which can be damaged from water infiltration. One of the biggest causes for settling in a home is when rain water off the roof runs under the dry soil under your foundation. Gutters that collect water, only to deposit it from a single broken point in the middle of a run or overflow, or from a broken downspout, may be worse than not having them at all. This needs to be fixed right away, and is not very expensive to do.
Here's an article that tells a little more about gutters and the importance of water being carried away from the foundations.
Emergency Roof Repairs
Damages to your roof can happen at any time of the day or night and are often unexpected. From hail, wind, rain, snow, trees, and more, your roof can be damaged and start leaking and require more urgent assistance! That's why we offer emergency roof repair for all of our clients, so their roof can be taken care of no matter the time of day! If you're experiencing a situation where your immediate safety at risk, please be sure to contact 911 first! Once safety has been secured, we'll be able to come help with at least temporary repairs to stop the water from coming in. Don't let the damage from leaks and punctures ruin the interior of your home. Whenever you suspect that a passing storm has damaged your roof or house, don't hesitate to give us a call. Ultimately when larger areas are impacted from extensive roofing damages, a full roof replacement will be needed.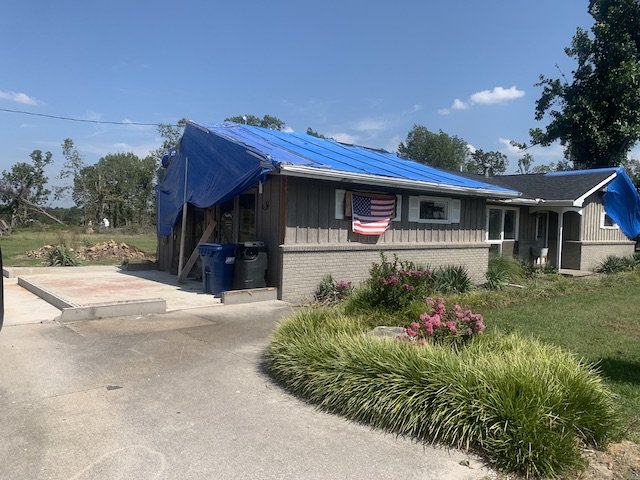 So, if you need help determining whether roof repair or roof replacement is called for, the extent of the repairs needed, insurance claim work, or any similar issues, Cook Roofing Company is here for you!
Schedule An Appointment Now
Your roof is in good hands when you're needing a qualified roofing company to help with your residential roof repairs. Cook Roofing Company has qualified and experienced roofers that are familiar with a variety of damages and will be able to help get your residential roof back to great in a timely manner. Get the help that you deserve with residential roof repair in Springfield MO and Branson. We back up all of our roofing projects with workmanship warranties so you can have peace of mind. Give us a call at (417) 334-4238 to get the roofing process started!