Cook Roofing Company is Your Local Roofer
If you'd like to get started today, contact us!
Whether you're looking for a metal roofing company, shingle roofing installation, or commercial roof repair, when you choose Cook Roofing Company we think you're choosing the best local roofing company around! Give us a call or fill out our contact form, so we can meet with you in person. We would love to be your roofing contractor and welcome you into our family of happy customers!
Contact us for a roof evaluation today!
Cook Roofing Company Map Of Areas Served In Missouri
Cook Roofing Company Map Of Areas Served In Texas
Choosing the Right Roofer
A lot of local roofers know how to nail shingles on a roof. And there are a lot of roofing companies out there. So how do you know how to choose a roofing company nearby? Are they all the same? Cook Roofing Company knows that your roof is a big investment, and it's rarely convenient when you need roofing services.
Price Match Guarantee – Cook Roofing Company guarantees that we will meet or beat the price of any local roofing company in the area, providing that it's an "Apples to Apples" estimate. In other words, the quality and amount of materials, and the specific items, are the same.
Lifetime Workmanship Warranty – We guarantee the quality of our workmanship for as long as you own the building. Not just 10 years. 
Over 100 Years of Roofing – Our family business was established in 1913. We work in other places – all over Missouri, Arkansas, and Texas for example, but Branson and Springfield, MO are home. And we'll be here tomorrow to honor that warranty.
Licensed General Contractor – We are not just a roofing company, so we understand more than shingle and flat roofs – we understand the structure underneath the roof, too. There's not much that we haven't built and/or put a roof on, from houses, to housing developments, to hotels and multi-family complexes, to office buildings and high-rises, to warehouses, and agricultural, and industrial buildings. Whether you need residential or commercial work, siding and roofing or other construction, we'll do the job right.
Deductible Financing Available – We can't pay or waive that for you, but we can help by financing it for you with your roof replacement. (You may have heard that some local roofing companies pay it, but we won't because it's illegal in most states. We know you don't want any part of insurance fraud, so we won't even suggest it!)
Stress-Free Insurance Claims – We can help with your insurance claim, from meeting the adjuster, to sending them a thorough roof repair estimate to make sure all the repairs you need are included, to supplementing anything that comes up during construction.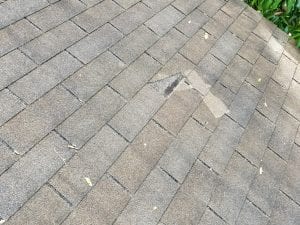 The expected lifespan of any average roof system is around 18 years. Most people do not perform any preventative maintenance or cleaning, therefore causing their roof to deteriorate sooner than later. Basic roof maintenance, such as washing, clearing, and cleaning the gutters and other roof debris can prevent re-roofing to early, and most usually will be more beneficial than the cost to do so.
Read More »