Last Updated on January 24, 2020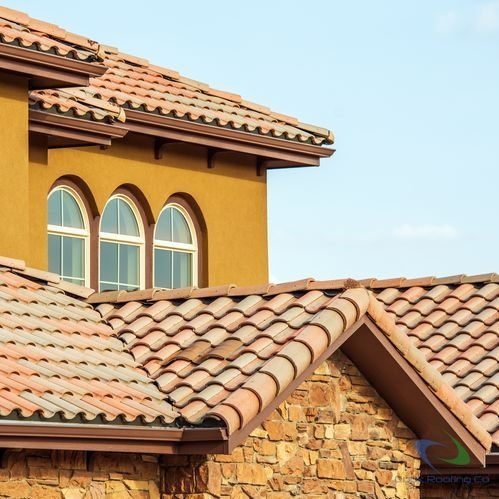 Get Tile Roofing Services
While tile roofing is available all over the country, it is most prevalent in the Southwest. Cook Roofing Company has experience with tile roofs in the southwest, and can certainly install tile roofing for you. If you're considering a tile roof installation in Springfield MO and Branson, we can help you decide on options, designs, and materials. Contact us at (417) 334-4238 for more information. We're ready to help you out!
Our Services
Advantages of Tile Roofing
Tile roofing is a great type of roofing style and cut that can fit into a variety of different aesthetic preferences. They can come in a variety of different roofing materials and cuts which can add a uniqueness to your property. Tile roofs offer a long roof life-lasting on average 50-70 years yet some can even reach up to 100 years of roof life! In order to reach a longer roof life, it's important to conduct maintenance when necessary to certain roofing material selections. As of such, these roofing materials perform very well with harsh conditions with their ability to withstand such inclement weather as hurricanes and earthquakes. What's more, they typically carry Class A fireproof ratings which are essential in effectively stopping the spread of external fires. Tile roofing materials act as great insulators which is essential in keeping homes cooler in the summer and warmer in the winter. With the variety of roofing accessories from cloaked attic vents, apexes, and hip starters you can be sure to properly accent and accentuate the color of your home. Increase the resale value of your home with a tile roof! Here are some advantages to a tile roof repair or installation!
Increases Resale Value
Up to 100 Year Roof Life
Variety of Cuts & Styles
Various Color Options
Different Material Options
When you're interested in tile roof repair or installation we have a variety of impressive roofing options that can benefit your property. Upgrade your roofing materials with ceramic tile options that can provide a protective range while uniquely being able to provide reflective abilities. This will lower the overall temperature of your building from the damaging effects of the sun's rays. Clay tile is durable enough to last for decades. Concrete tile roofs are durable, and look like clay or slate tiles. Finally, Spanish tile is great for stucco and adobe southwest style houses. A tile roof installation can help your property stand out from others in your neighborhood.
Emergency Roof Repair
When you're in need of immediate tile roof repair in Springfield MO and Branson we are here to help! We have 24/7 emergency services that can get someone to your property within the day. Don't waste time with confusion and reach out to a qualified roofer that will be able to assist you with all of your roofing problems. We have trained roofers who can properly determine solutions with our all-encompassing roof inspections. Proper roofing techniques will be employed no matter if it's a leak or broken roofing materials. We'll secure the integrity of your roof once more so you can rest at ease.