Last Updated on February 15, 2020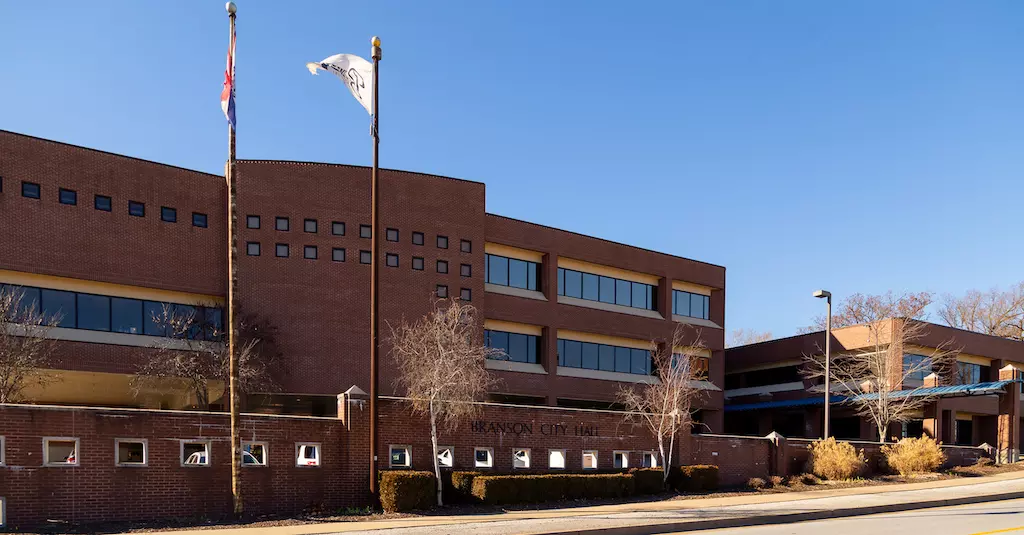 Office Roofing in Springfield MO and Branson
Office building roof leaks can be disastrous. With all the important paperwork, records, and computer equipment in a typical office building, the last thing you want is for water or soggy ceiling tiles from a roof leak to soak everything!
Whether you have a flat roof, shingle roof, or metal roof, Cook Roofing Company can inspect, estimate, and fix or replace your roof. We have experience with just about every type of roof you can imagine, and have done a ton of commercial roofs. We understand how important it is to avoid business impact during construction, and how to comply with safety regulations and building codes. When business continuity is at stake, it's important to rely on a professional roofer. When it comes to office building roof repair in Springfield MO and the surrounding area, businesses count on Cook Roofing Co. Simply contact us using the form or give us a call at (417) 334-4238 to learn more!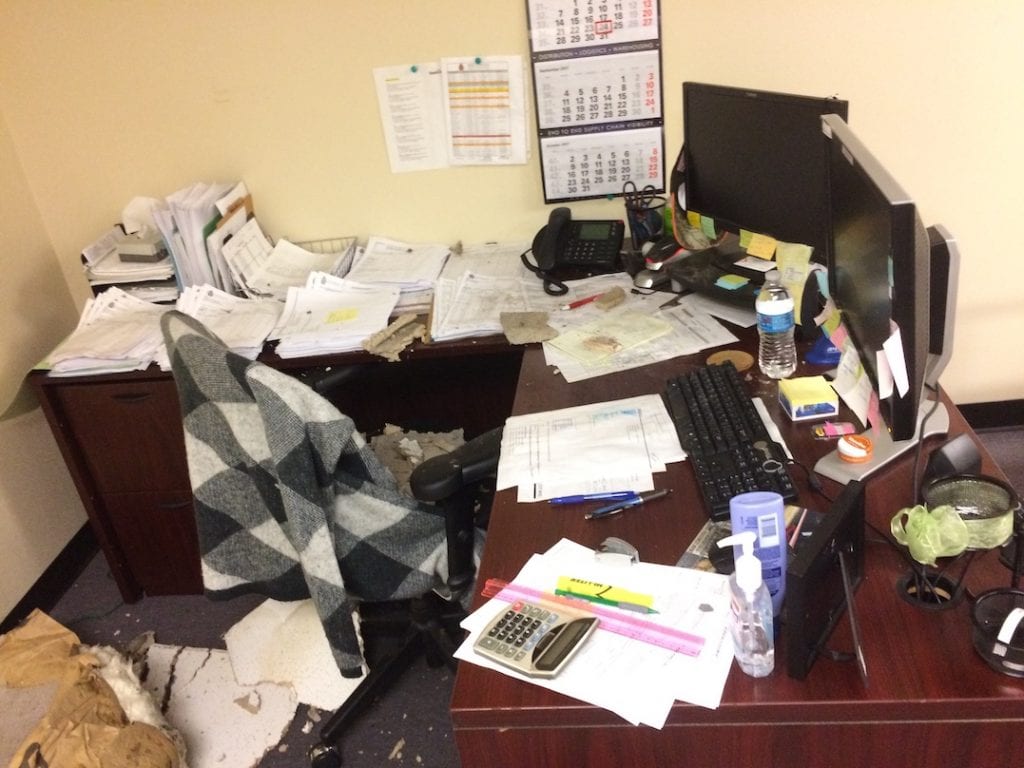 Types of Office Building Roofs
Flat roofs are common for businesses, due to efficiency of construction, and convenience of placing HVAC and other equipment on the roof. The owner of Cook Roofing has been installing built up roofs since he was 14, and has experience across the country doing large built up roofs and single ply roofs for office buildings, warehouses, and high rises.
Still, there are other offices with shingle or metal roofs. Insurance agencies, medical clinics, and real estate agencies are local examples of these. Avoiding roof leaks at your business is vitally important, as it fixing roof leaks as soon as they're noticed. For more information about roof leaks, see our page that talks about this issue.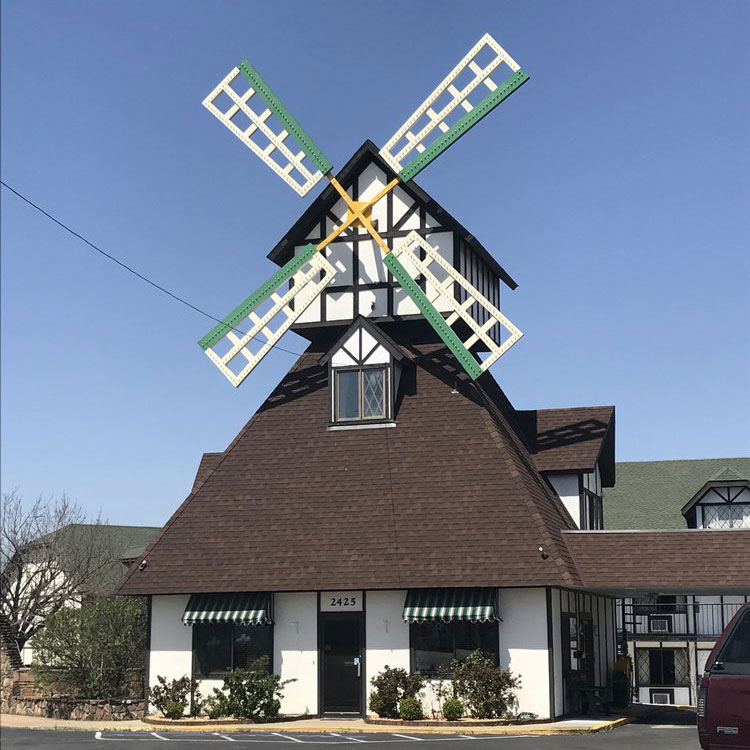 No matter what type of roof that you have, it's important to schedule yearly roofing inspections of your roof. Just because you haven't seen water spots on the ceiling doesn't necessarily mean everything up top is in perfect shape. Flashings can be blown loose, shingles could have been lifted or blown off, and sealant can crack and let in moisture. Problems like these can be letting moisture in, and you could develop hidden mold and structural problems that could cost tens of thousands of dollars to repair, if they go unnoticed and unrepaired.
The cold, wet winter can be especially harmful. Caulking and rubber seals and joints can become more brittle, and shrink with the cold weather. This can open up cracks that can allow water in. If it really gets cold, the water freezes, and causes even more damage. These are things you can't see from the ground, and really take an experienced roofer to spot them.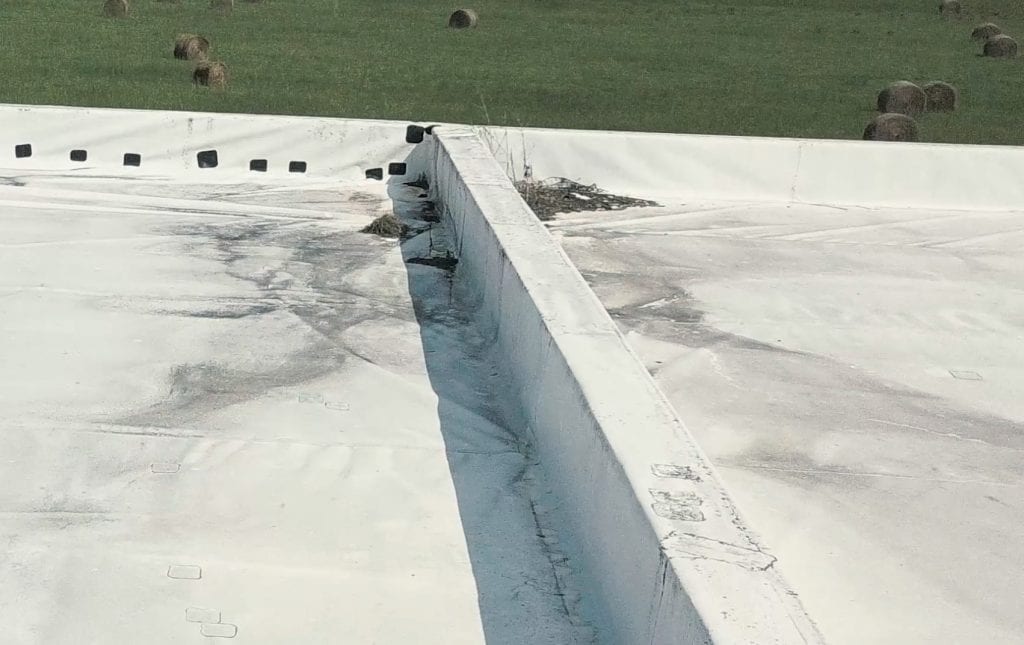 A lot of property managers don't know that a flat roof should be periodically washed. A layer of dirt and debris can naturally accumulate over time, and will actually lessen or block the reflective properties of a roof – not to mention trapping moisture. We've even seen weeds growing in the dirt on a flat roof! Roof washing periodically can help maintain your roof. What's more, any developing leak or water damages can be caught at their beginning stages when the roof is inspected or cleaned regularly. Although roofing systems can last an average of 30 years, with metal roofs even more at 50 plus, you can expect a longer life with keen care.
When you're in need of office building roof repair in Springfield MO and Branson contact our professional roofers today. We can help get your roof into shape, or help you choose a replacement option that will last for years to come.
Call Us For More Information
If you're looking for a roofing company that can provide your office with a quality roof that's installed the right way, with a lifetime workmanship warranty, and built to last for years, you can count on Cook Roofing Company. We have decades of experience in providing the best in office building roof installation in Springfield MO and Branson. Contact us using the contact form, or give us a call at for more information at (417) 334-4238!