Last Updated on January 24, 2020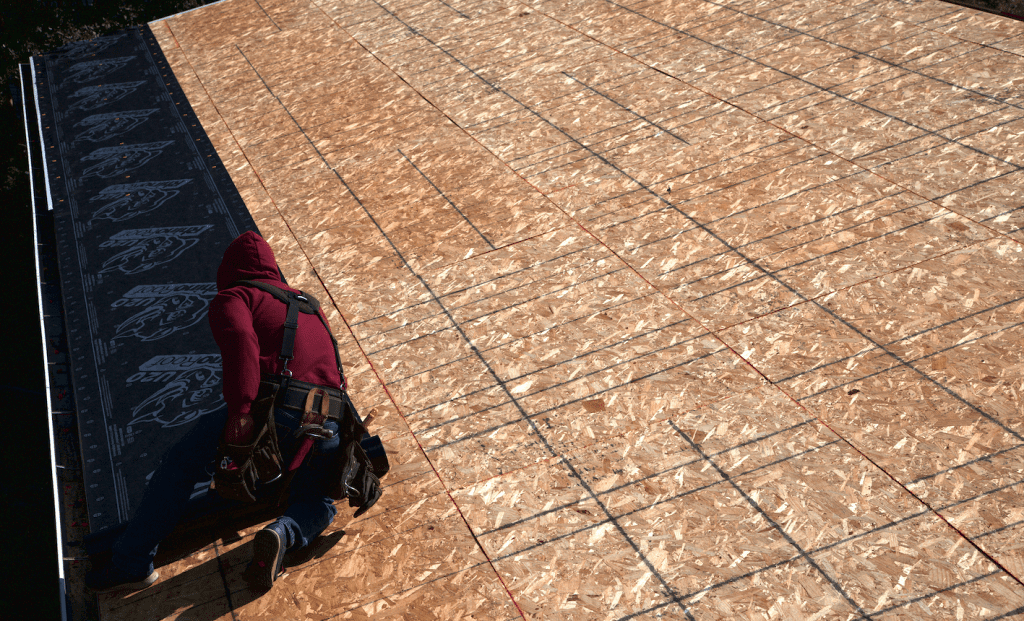 When You Need Repair You Can Trust
Roof decks are the backbone of your roofing system. Roof decking supplies an important layer of structural protection for your home. When leaks are apparent and repairs are necessary, the roof deck is suspect to the investigation during a roof inspection. When you need roof decking repair in Springfield MO and Branson there's only one company to trust with your roof's integrity. Please give Cook Roofing Company a call at (417) 334-4238 to schedule an appointment to fix your roof deck. We will be able to discuss any ongoing issues with your roof and find a satisfying conclusion to any roofing woes. Now is the time to call.
Why Your Roof Deck Matters
Your roof deck is the practical backbone of your roofing system. Underneath the layers of shingles and weather-proofing materials, the roof deck rests between the trusses and joists. For residential homes, the most popular type of roof deck is plywood or tongue and groove wood systems. The roof deck becomes impacted when there is a build-up of moisture in the roof, either due to a leak, or lack of maintenance over the years. At Cook Roofing Company, we utilize accomplished, professional roofers for all of our roof installations. Each time a member of our team services a roof, a quality inspection is in order. Through expert analysis, application, and survey, we are capable of installing sophisticated roof decks.
Select Cook Roofing Company for All Your Roofing Services
Whether our customers desire a tile roof, or a wood shake shingle roof, we are there to help. Nothing eases the mind more than knowing your home improvement project is in good hands. We pay special attention to the ventilation of the roof, which will allow these important structural components to be more durable in bad weather. To set up your personalized consultation, please give us a call at (417) 334-4238. We are happy to help.
Have you experienced a problem with your roof deck? Our friendly operators at Cook Roofing Company are available now at (417) 334-4238 to schedule your roof decking repair in Springfield MO and Branson.