Last Updated on April 16, 2021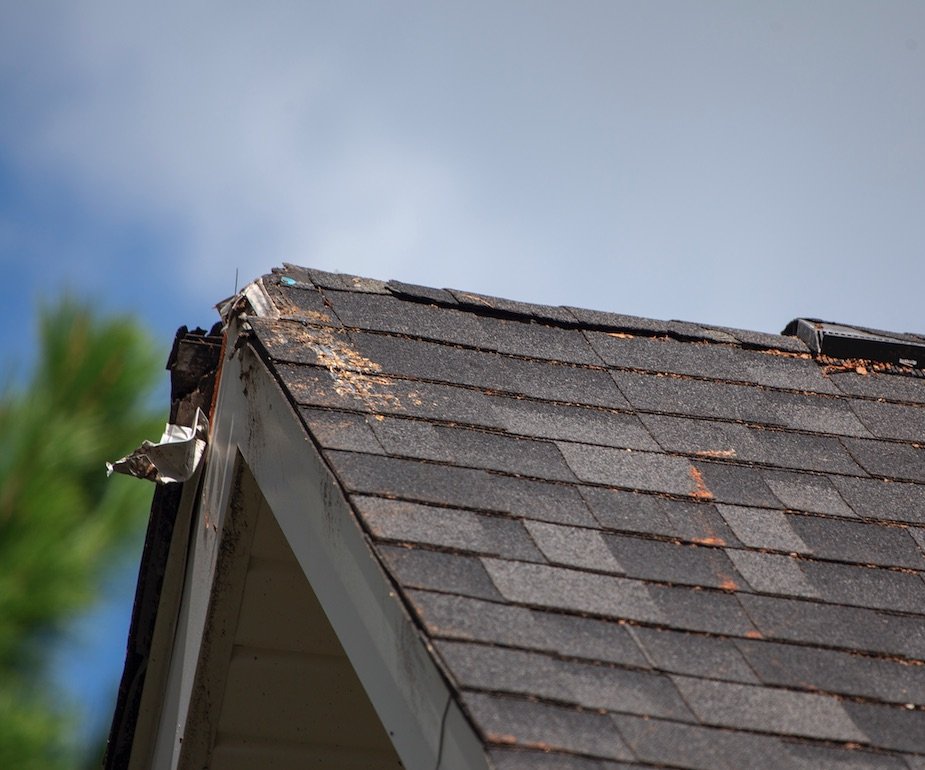 Shingle Roof Repair vs Shingle Roof Replacement
Sometimes there are issues that don't require a full roof replacement, but rather just roof repair. Cook Roofing Co can certainly repair any damage that is repairable. Loose flashing, shingles, metal roofing, flat roofing, loose or damaged siding and fascia – we can take care of it for you. Call us to make sure the work is done right. Of course, we can even fix shoddy work done by other contractors. It's easier and cheaper to do it right the first time, though! read more about roof repair here
Does Your Insurance Estimate Need More than Shingle Repair?
Insurance companies are notorious for only approving roof repairs, for damage that really requires a replacement. Your roof is a system. Materials are overlapped and layered in such a way as to ensure a secure, watertight roof. When you pull components off in the middle, and try to patch new ones in, it can create problems down the road that your insurance company will not be responsible for.
Beware of Cheap Roof Repair Companies
Don't resign yourself to having some "value" company slap some repairs up there. Call the experts at Cook Roofing Co to perform a free roof evaluation. We will determine the true cause of damage, and the extent of work necessary to put your roof back as good as new. You may have an insurance claim, and they've shorted you on their estimate. We can work with you, and them, to get you the true value for your repairs. In some cases, you may be eligible for a full roof replacement, at no additional cost to you.
Contact us today for a free roof evaluation!
Give Us A Call For Your Roof Repairs
Cook Roofing Company has decades of experience in providing durable roofs to our customers. We believe in quality workmanship, so we back up our roofs with a lifetime workmanship warranty. When you're in need of asphalt roof repair in the Springfield MO and Branson area, give us a call at (417) 334-4238. Our top priority is to provide you with the best roofing service around!