Commercial Roofing Contractors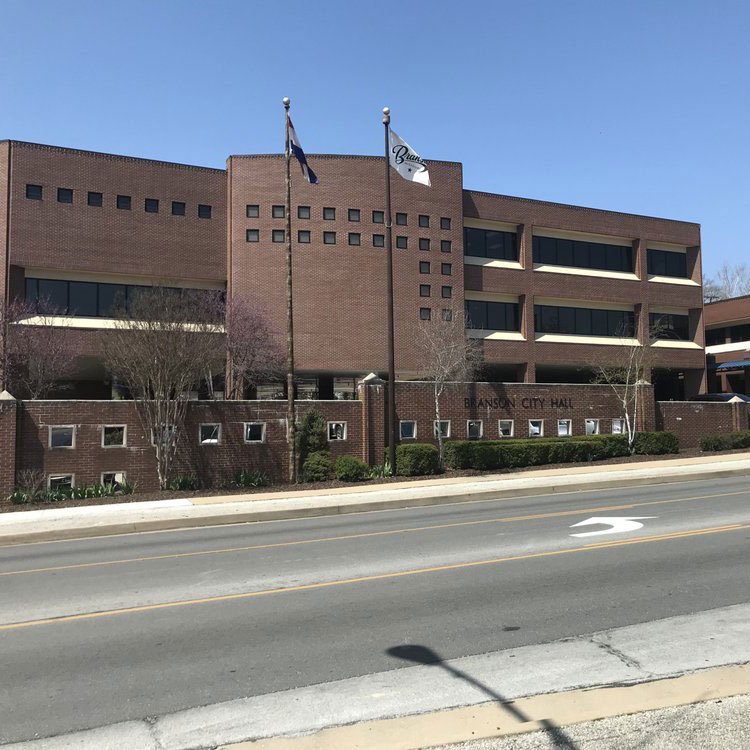 Commercial roofing systems differ from residential roofs in a few obvious ways. They typically are covering buildings at least as large as, to many hundreds of times the size of, an average house. They often are flat, where asphalt shingles can't be installed. And while some may be decorative, the primary purpose of commercial roofing is to protect your business from the weather.
These properties call for different types of roofs than those typically used on houses, with different skills and installation materials needed. It's important to choose a roofing contractor who has experience with the type of commercial roof you need replaced or installed. Cook Roofing Co has a vast amount of experience installing nearly every type of commercial roof available, over the past 30+ years. We've installed numerous roofs across the Branson and Springfield, MO area, and can help you with yours.
Our Services
Types of Commercial Roofing Services
Commercial roofing may utilize a variety of roofing materials, ranging from metal roofing to single ply roofing and more. Roofing materials in the market today have increased protective capabilities, from the ability to reflect the sun's harmful rays with cool roofing, to protecting against inclement weather such as hail, wind, snow, rain and more. Since most damages result from water infiltration (and subsequent mold growth), caused by ponding water and penetration leaks, it's important to get your roof checked after a particularly bad storm. Another thing to keep in mind is that although commercial roofing systems have an average life of 30 years, they need to be maintained and taken care of periodically to ensure they retain their protective properties. For example, if your roof is full of dirt and debris, then your roof's reflective abilities will be reduced, as well as potential for water to pool and degrade the material. That's why we recommend washing your roof periodically in order to clear the natural accumulation of dirt and debris over time. In order to keep up to date with the various impacts that can affect your commercial roof's wear and integrity we recommend that you implement a yearly roof inspection or on an as-needed basis when required. When you require the assistance of a commercial roofing contractor in Springfield and Branson, MO, contact our knowledgeable staff for help!
Industrial Roofing Services We Offer
Key Components To Commercial Roofing
It's important to consider certain components are being met with your commercial roofing to ensure protective capabilities are being met. With flat roofs, for example, it's important that they remain sealed against water infiltration, which can occur from pooling water, impacts from storms, inadvertent damage from maintenance activities, and similar. In order to avoid such damages, it's highly recommended to have weatherproofing layers added to a roofing membrane. Another factor that should be emphasized is reinforcement adjustments. Reinforcement in specific areas of the roof that are weaker than others will add dimensional stability, strength, and puncture resistance to your roof. With surfacing, not only will you have added protection for your weatherproofing abilities, but you'll also have added reinforcement and protection from sunlight as well. Certain options can include increased fire resistance, solar reflectivity, hail resistance and improved abilities to maintain the integrity of the system. Get the protection that your roof deserves with a professional commercial roofing contractor in Springfield and Branson, MO! We'll be happy to discuss your options and offer assistance!
Contact Us For Your Roofing Needs
When you need a roofing contractor who can handle any size job with any type of roof, in Springfield, Branson, or the surrounding areas of Missouri – one with the experience to back up their work – then contact Cook Roofing Co. With decades of broad experience in the roofing industry, we are a highly reviewed roofing company who can handle your project. To schedule an appointment or get in touch, call us at (417) 334-4238!