Last Updated on January 2, 2020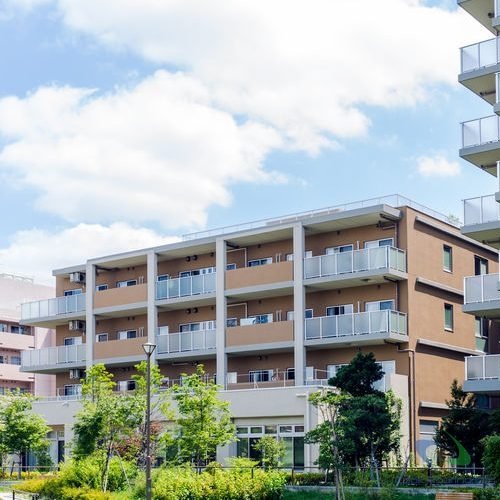 Get Secure Roofing
There are many types of roof designs depending on the architectural goals of a hotel or apartment. What's essential about both of these kinds of structures is that they hold proper integrity and protection for the high number of occupants inside the buildings. When you need hotel or apartment roof installation in Springfield MO and Branson, rely on a qualified roofing company. With Cook Roofing Company, you can expect expert care and precision on all projects, no matter the local building code requirements. To schedule an appointment, give us a call at (417) 334-4238 today.
Types of Roofs
Your apartment or hotel roofs are essential structures as they protect and house multi-family occupants under a single roof. Not only that, but they are expected to support HVAC systems and other things that can be stored on top of them. Depending on your property you may have a sloped, flat or pitched roof which would require different materials and require different maintenance to ensure long roof life spans. Be sure to have your roof inspected, so we may be able to best determine what repairs, if any, need to be taken care of or what roofing materials would work best for your roof's particular specifications! We want to make sure your hotel or apartment roofs are stable and able to support the heavy load below. Here is a list of possible roofing materials that may be supportive of your structure!
When you need of hotel roof repair or apartment roof repair in Springfield MO and Branson, our trained professionals can assist you. We'll make sure your roof is well protected from future damages!
Dial Us For More Information
We know that the process of getting a secure roof can be daunting, but with Cook Roofing Company you'll be properly guided throughout the process of the roofing project. Our expert staff will be happy to assist you with your hotel or apartment roof installation in Springfield MO and Branson. With over a century of experience in the roofing industry quality work emphasized with outstanding results! To speak to someone about setting up an appointment for services contact (417) 334-4238!