Last Updated on January 2, 2020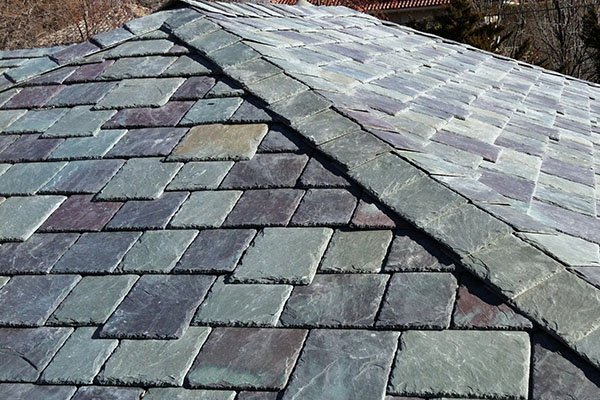 Best Roofing Materials For Strength
Get what is deemed to be the longest-lasting roofing material that can protect your roofing membrane from weather damages while maintaining its durability! Cook Roofing Company offers a variety of superior premium roofing materials that will offer more in protection and strength for your home or business. These roofing materials such as slate, come in a variety of styles and colors that can match with any aesthetic preferences. When you'd like to incorporate slate roofing in Springfield MO and Branson call our expert roofers today. Our helpful staff will be more than able to assist you in getting the roofing process started at (417) 334-4238. We look forward to collaborating with you!
Advantages of Slate Roofing Constructions
Slate roofing is a type of roofing material that is known for its superior strength, life span, and durability. These roofing materials are considered the longest-lasting type of roofing materials according to the National Association of Home Builders (NAHB) with a roof installation being able to last a range of 75-150 years. Their make up allows them to have rare repair and replacement and maintenance is minimal. It holds onto many advantages over other roofing materials with its wide range of protective abilities. It's resilient to fire as well as noncombustible which can greatly prevent damages from occurring on the roofing material. It's also able to withstand the most severe inclement weather conditions from high winds, hail, rain, snow and more! With slate roofing, you can expect moisture resistance which can prevent such water damages as the growth of fungus and mold. Not only that, their thickness provides an insulating addition to the property which can assist in maintaining internal temperatures. They come in a variety of sizes, shapes, and thicknesses with a wide selection of colors. Colors may even be mixed together as is seen with mottled tile looks. Here is a list of benefits that slate roofing can incorporate into your property!
Roof Life of 75-150 Years
Noncombustible Materials
Fireproof Roofing
Protects From Fungus or Mols
Protects From Inclement Weather
Minimal Maintenance/Repairs
Durable
When you're looking for dependable slate roof repair in Springfield MO and Branson, benefit from our expertly trained roofers. As with any type of roofing, be sure to undergo a roof inspection in order to localize repairs and assist in cost-efficient solutions!
Schedule An Appointment
Cook Roofing Company has been in the roofing industry since it was founded in 1913. With decades of roofing experience, you can bet that we can match a roofing material that with any roof specification of your home or business. Provide a clean, streamlined look to your roof that will up the curb appeal of your property! Slate roofing will transgress in its many benefits for generations to come. If you're interested in slate roof installation in Springfield MO and Branson call our knowledgeable staff today. We're ready and able to guide you through any of your roofing interests at (417) 334-4238!