Last Updated on April 17, 2021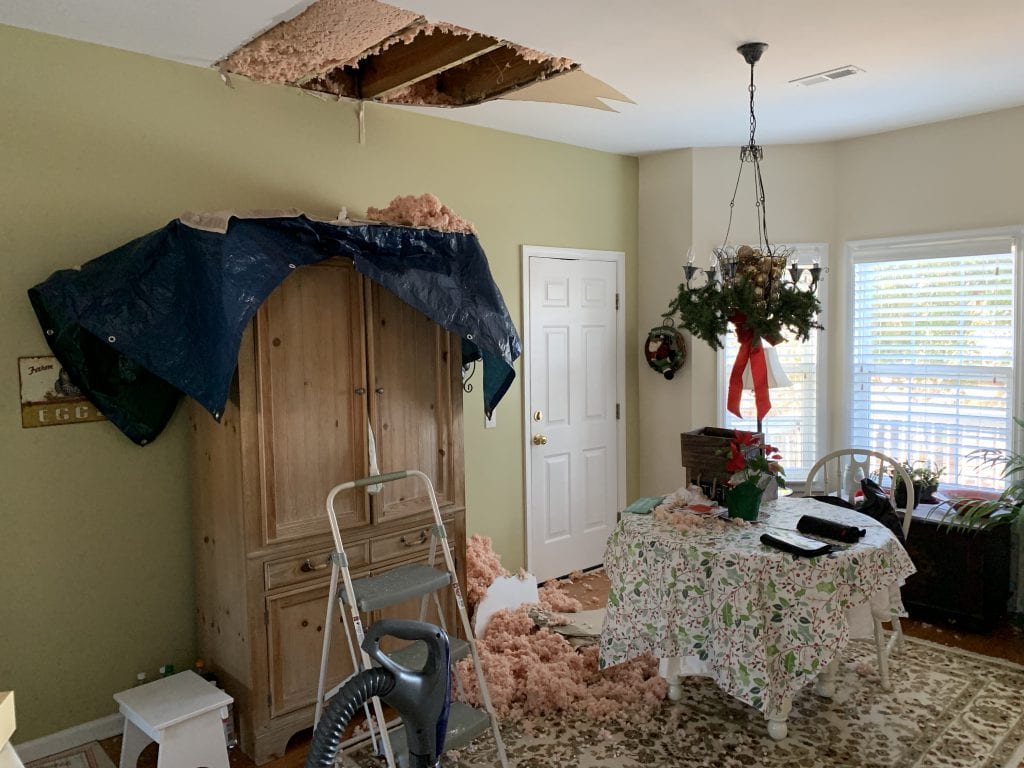 Your Emergency Roof Repair Comes First
Roof leaks can be a problem whether it is raining, or the sun is shining. Even a small leak can quickly develop into a larger one as time passes, and the weather changes. When such leaks occur, it's important to consult a roofing company that cares. At Cook Roofing Company, we care about our customers, and we know that when an emergency strikes, it's important to get a diagnosis and repairs as quickly as possible. We want to work with our customers to achieve the best possible solution. That's why we're happy to help however we can. Whether our customers need help with their roof damage insurance claim or with storm-related repairs, we're the first ones to call. To set up an appointment for your emergency roof repair in Springfield MO and Branson, please give Cook Roofing Company a call at (417) 334-4238.
When Lightning Strikes, We are Here To Help
An unexpected and traumatic event can trigger a roofing emergency. Lightning strikes, hail storms, and torrential rains can all affect the integrity of a roof. Damage levels increase as a roof gets older, which is why it's imperative to schedule roof maintenance whenever possible. Our roofing experts recommend that homeowners receive a routine roof inspection once a year. Our professional roofing team can address areas of concern on the roof, and help achieve an optimal solution. Fixing roofing problems is the pulse of our company. Don't be afraid to give us a call at (417) 334-4238 to set up your personalized roofing consultation.
You Come First with Our Local Roofing Company
Our customers matter to us. We understand that when a roofing emergency happens, you need a solution as quickly as possible. Enter Cook Roofing Company. As soon as our company receives a call for an emergency roof repair, we dispatch one of our qualified roofers to help. We have the tools and know-how to address any commercial or residential roofing issue. Each member of our roofing team understands that when seconds tick by, water damage can get worse. That's why we place a high priority on our customers who are experiencing roofing emergencies.
Quick Timelines, Fast Turnaround
Having a secure, steady roof that will protect homeowners from impending storms is critical. One of the reasons we emphasize excellent time management is because as soon as roof leaks occur, it's only a matter of time before the house is severely negatively impacted. Water damage in all its forms can leave floors ruined, ceilings water-stained, and furniture moldy. Furthermore, as soon as mold and mildew develop, it takes an incredible amount of sustained effort to manage and curb it. Our roofing crew is available twenty-four hours a day, seven days a week. We want to make your roofing emergency a roofing miracle.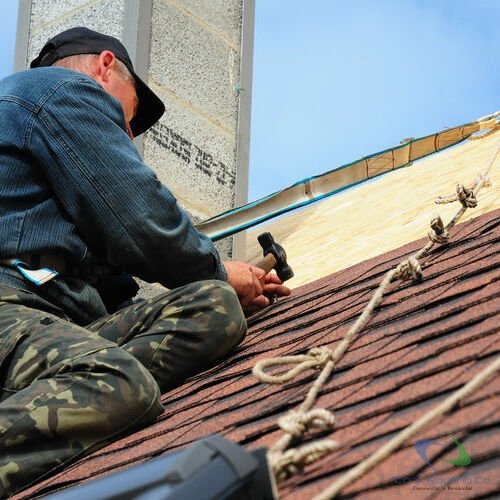 Your Quality Emergency Roof Repair is Only a Phone Call Away
How quickly can the roofing professionals of Cook Roofing Company arrive at your doorstep? As soon as we receive your phone call. It's important to know that you have a qualified roofing company on your side for all your roofing emergencies. Whether you have experienced acute hail or wind damage, it's imperative to have the expertise of a skilled roofer so that your problems can be assessed and diagnosed as soon as possible. We are here to help you achieve your roofing solution.
Our company can help you with your emergency roof repair. Our staff at Cook Roofing Company are ready to take your phone call at (417) 334-4238. Discover more about what we can do for your emergency roof repair in Springfield MO and Branson!