Last Updated on April 17, 2021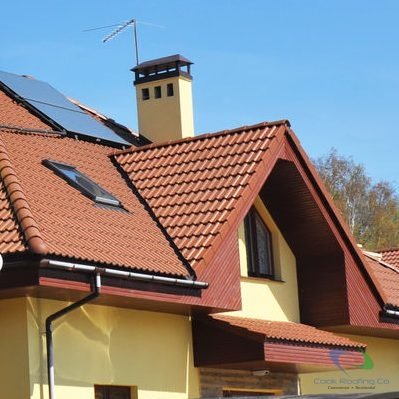 We Do More Than Just Roofing!
Residential construction services comprise more than just roofing. Cook Roofing Company takes pride in offering home repair services that cover all the systems in your home! There are a lot of problems that can arise from all over your home – your siding, chimney, windows, skylights, and gutters. If you'd like to know more about our home repair services, our expert team is ready for your questions. Simply reach out to us at (417) 334-4238 for more information. We look forward to assisting you with our home repair services!
Our Construction Services
How We Can Help with Your Construction Needs
Over time, the areas of your home will require updates and maintenance. Be sure to have them taken care of so extensive damages don't come about as a result of neglect. Your chimney, for instance, must have the soot regularly cleaned to prevent the need for liner replacement or the risk of fire. Your gutters, in turn, can affect the siding and landscaping of your home when they aren't properly adjusted or fixed they're broken. Water can stray from its natural path and instead affect these areas with extensive water damages. Your skylight and windows both have a form of glass panes, and they too can be affected by water condensation when framing or sides are not properly sealed. Be sure to get in touch with a professional whenever you suspect that these parts of your home are in need of home repair services.
Protect From Water Damages
Prevent Chimney Fires
Create A Path For Rain Water
Secure Windows & Skylights
Benefit from home repair services in Springfield MO and Branson and contact our helpful staff members today. If you require emergency roof repair assistance call us at any time 24/7!
Contact Us For More Information
Cook Roofing Company is ready to assist you with any of your home's needs. When you'd like to see what's going on with your roof be sure to have a roof inspection conducted to gauge possible damages! As of such, for any other needs with home repair services in Springfield MO and Branson be sure to give us a call at (417) 334-4238. Our trained staff is equipped with the tools and knowledge to get your home systems back into working conditions.