Choosing the Right Roofer In Bolivar MO
What should you consider when finding a roofing company in Bolivar, MO. Well, here are a few things you should certainly consider:
How long has the company been around?
Cook Roofing Company is a 4th generation family business, with a tradition of quality since 1913. We'll be here next month and next year, to honor our lifetime workmanship guarantee on your new roof. Our customers think we're the best roofing company nearby, and we think you'll agree!
Are they desperate for work and lowballing bids just to get you business? Do they engage in illegal practices like waiving your deductible?
There are plenty of roofers in Missouri who do that, and that can expose you to insurance fraud. We give a fair and thorough estimate, price match, and know how to work with insurance. We can also finance your deductible. And we don't skimp on quality. Your roof is one of the best remodeling investments you can make. You want the best roofer in Bolivar to do the job for you. We think that's Cook Roofing Co (but we might be biased!)
Does the roofing company want to slap a repair on your roof for the cost of insurance's first settlement offer?
Do they have the experience to spot and justify damages and repairs that all but the most experienced adjusters miss? Do they know when the adjuster is trying to cheat you on your estimate, and know how to get legitimately needed repairs paid for?
If you're going to file a property insurance claim, you should make it count. Let us make sure that all the repairs needed to restore your covered damage are included, so you get your money's worth from your insurance policy. 
Mark Cook, owner of Cook Roofing, is a licensed Public Adjuster in many states, and has extensive experience dealing with insurance companies. While he can't act as both a roofing contractor and a PA on your insurance claim, he doesn't forget everything he knows either. He knows how to spot insurance company tricks. Don't get screwed cheated out of what you are owed, just because a roofing company wants to make a quick buck.
Is that local roofing company just a roofing contractor?
Or, are they a licensed general contractor with comprehensive construction experience? Cook Roofing is a licensed General Contractor, and as a residential roofing company has even built entire homes and housing developments. As a commercial construction company, we have built multi-family complexes, and office buildings, in addition to roofing all of those as a commercial roofing company. Don't you want someone who understands everything holding up that roof, not just the roof itself? 
We hold most industry certifications that exist. We consult on a national level on multi-million dollar projects and large loss insurance property damage claims. So, we can certainly handle your job with competence.
As you can see, Cook Roofing Company is more than just a residential roofer near you. Besides roofing, we also install rain gutters, siding, fascia, soffit, windows, drywall, trim, kitchens, bathrooms, tile, decks, sunrooms… just ask!
Shingle Roofs, Flat Roofs, Metal Roofs – We Roof Them All
Why Choose Cook Roofing Co?
There are a lot of choices when you're looking for roofing contractors in Bolivar, Missouri. We do a lot of residential and commercial roofing work throughout central and south Missouri – Cook Roofing Company has been providing quality roof repair and replacement since 1913. We back all our work with a lifetime workmanship warranty, and we offer an Apples To Apples* price match guarantee.
Whether you think you might have some hail damage, need roof leak repair, have an old shingle roof, we have the experience to provide the best value for your project in Bolivar, MO. Contact us using our contact form, or call us today at 417-334-4238, and we'll get back with you right away. 
We understand more than just residential roofing. We've done hundreds of residential roofs, but we've also roofed hotels, high-rise buildings, office parks, and warehouses. We've built and restored houses and housing developments, offices, and industrial buildings, and 
RESIDENTIAL ROOFING IN BOLIVAR
RESIDENTIAL SERVICES IN BOLIVAR
COMMERCIAL ROOFING IN BOLIVAR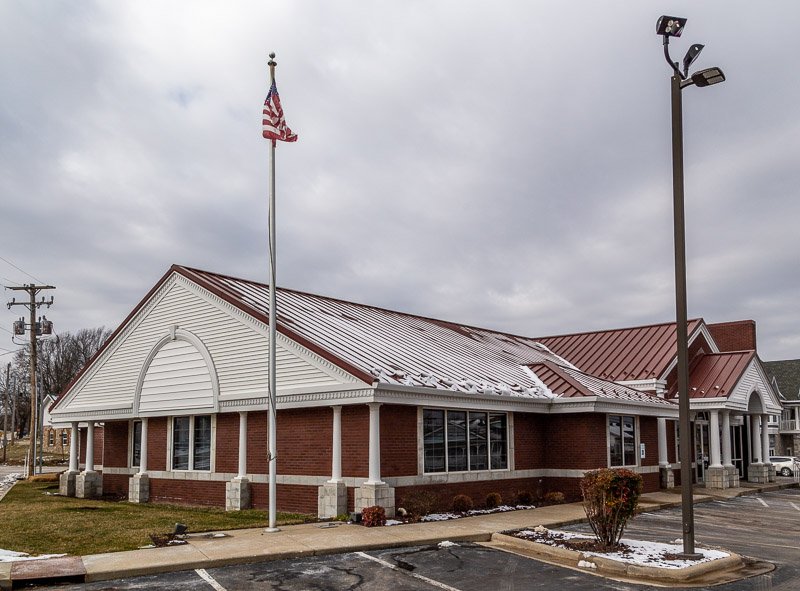 OTHER SERVICES IN BOLIVAR
More Bolivar MO Resources
Contact the Building Department:
Office Hours:  Monday – Thursday 7:30 am – 5:30 pm
Bolivar City Hall
345 South Main Avenue, Bolivar, MO  65613
Building Inspector – Kyle Lee – 417-328-5826
About the City of Bolivar, MO
According to Wikipedia, "Bolivar began as a settlement around Keeling Spring, with the majority of settlers being from Hardeman County, Tennessee. The settlement became part of Greene County, Missouri when that county was organized in 1833."
https://en.wikipedia.org/wiki/Bolivar,_Missouri 
[live-weather-station-map id="1"]