HVAC Repair and Maintenance - 417-815-4244
Cook Roofing Does A/C Service Now!
It can be tough to get someone to come out to fix your A/C these days, especially if you don't want to take out a second mortgage! Cook Roofing has been serving the Branson and Springfield MO area for over 100 years, and we care about the community. We saw how difficult it can be to get good HVAC service at an affordable price. We do a lot more than roofing, and we're certified in HVAC systems, so we decided to make these services available to the general public! Don't sit there and sweat in this heat, waiting for weeks for the other guys to come out for a repair because they are busy installing new systems. Call us today!
Missouri A/C Service and Repair - What We Do
We're not looking for $24,000 full system installs. We specialize in refrigerant recharges, blown capacitor replacement, condenser servicing, tune-ups, etc. If you do need a new system, we can help you find that too. But our goal is to restore ice cold air as quickly as possible. And we will match or beat any competitor's price. How? Because we're not a huge shop with fancy trucks and a showroom full of expensive equipment. We have what it takes to get your system running again, though. Why don't you give us a call now, and then you can keep reading while you wait for us to show up. 
HVAC is an acronym for heating, ventilation, and air conditioning, and is typically used to refer to the entire temperature and environmental control system in your home or business. The different parts of this system work together to create quality air and a comfortable living or workspace. The air conditioning cools your air in the summer, the heating warms your home in cold winter months, and the ventilation system filters your air to keep it clean and free of allergens, dust, and mold. When one of these components isn't working properly it can affect the output of the others.
There are a number of things that could be affecting the way your air conditioner is running. Air conditioning units can have mechanical problems, such as issues with the fan or electric controls, that keep them from turning on or running properly. Air filters can be clogged, or condensation drains can get backed up with mold and cause water to leak into your home or commercial building. All of these are issues that we can fix for you! If it is cooler outside than it is in your home, give us a call so we can get started today!
Is your furnace blowing but no heat is coming out? Or perhaps it is not even turning on at all! As with air conditioning, you know pretty quickly when your heat isn't running properly, and we would be glad to come and take a look at it! If you could build an igloo in the middle of your living room, you need to give us a call today. We can get your heat running again and get your home back to a comfortable temperature.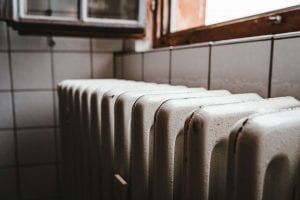 At Cook Roofing Company we don't just specialize in roofing, we are experts in home air comfort as well. Whether you have a personal residence or commercial building, we can inspect and repair both your air conditioner and furnace. Our professionals can get the job done quickly and get your heat or A/C back up and running. Give us a call today at 417-815-4244 with any questions or for a free estimate.
Contact Us For Assistance
Cook Roofing Company is happy to offer a workmanship warranty with all of our roofing projects and endeavors! If you need HVAC service or repair, contact our staff for assistance. We look forward to assisting you at  417-815-4244 at any time.