Last Updated on December 7, 2023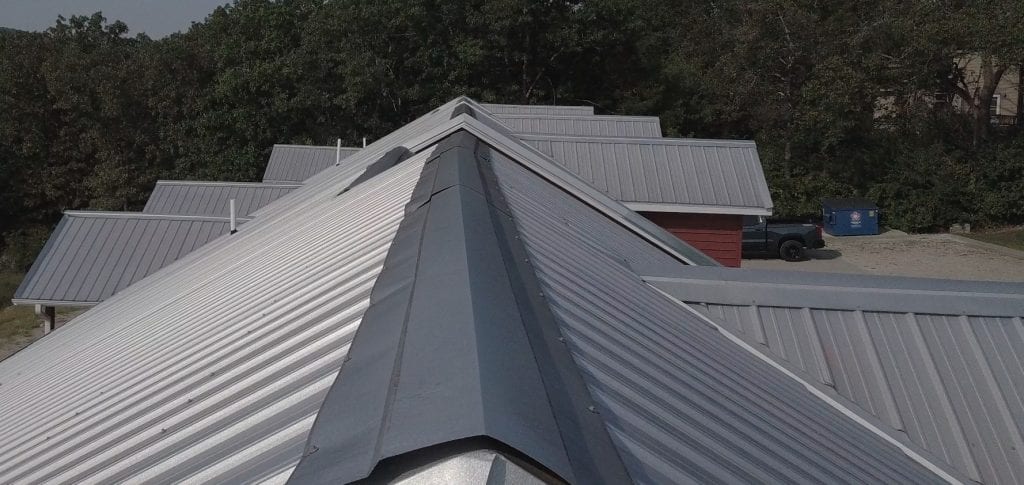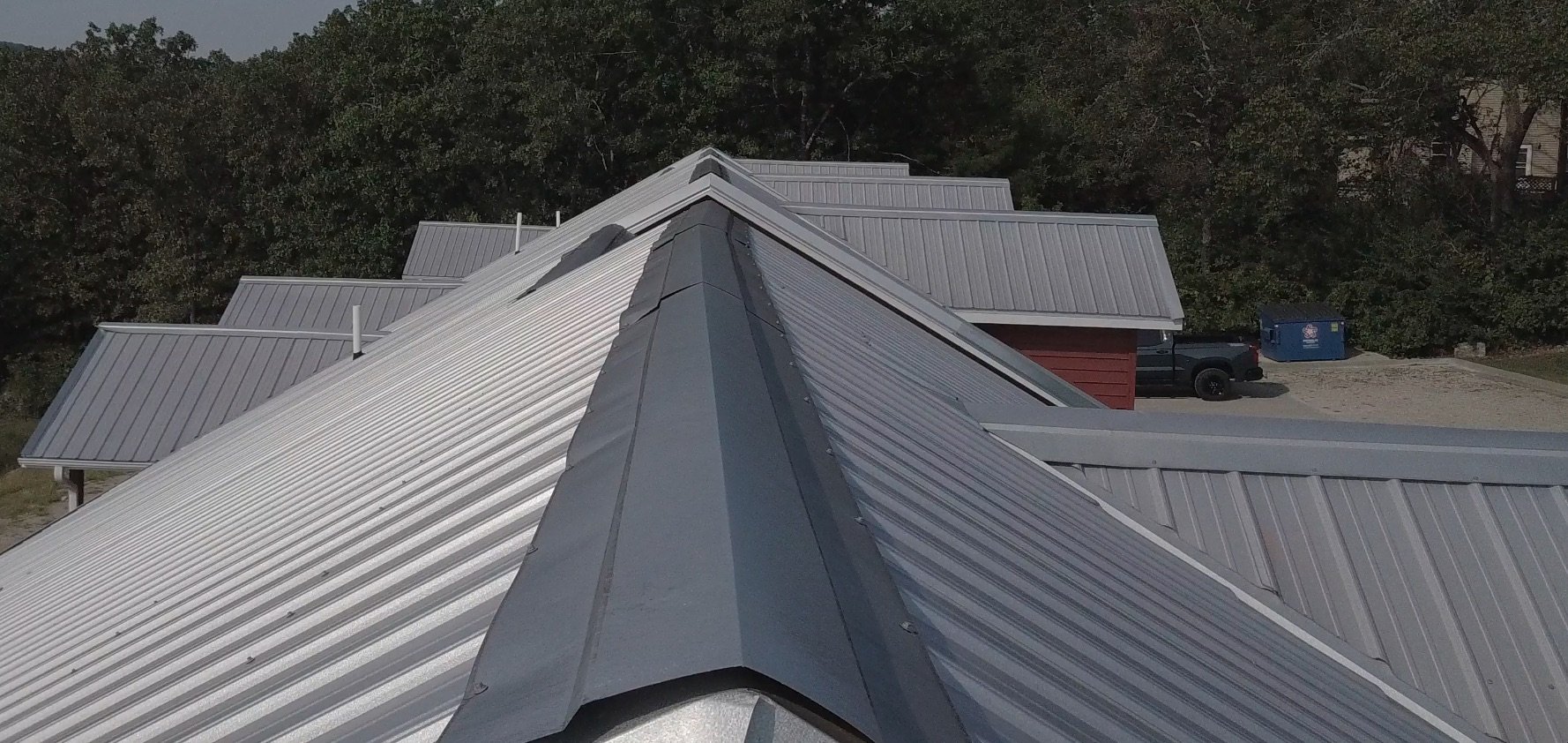 Get Strength and Durability With Metal Roofing
Metal roofs have become synonymous to modern roofing. Not only are they stylish, but they are also much more durable, tend to last significantly longer than asphalt shingles, and hold up better to severe weather. If you're considering commercial metal roof installation in Springfield MO and Branson, rely on our team. You can expect our staff to help you through the planning and advisory stages, with information about types of metal roofing materials, so you can choose the one that's right for you. Cook Roofing Company emphasizes quality work and will be sure to handle your roofing project with care and attention. Call us today at (417) 334-4238, so we can get the roofing process started!
Our Services
Advantages of Metal Roofing
Metal roofs are known for their quality, integrity, and are able to last more than 50 years with minimal maintenance and repairs. They are able to protect against the effects of rain, hail and high winds and typically have a Class A fire-resistance rating. Unless your roof is punctured, you typically won't need to replace roofing materials as they can withstand impact and are waterproof which other roofing materials are typically more susceptible to. Roofing connections are secure and installations are quick and easy so if any repairs or replacements are necessary they can be done efficiently. You'll often see that improper initial installation can cause loosened materials which spark leaks. A great way to protect your roof from this possibility is by securing your roofing panels with mechanical locks or snap locks. Each of these options will keep connections tight and provide strength and durability to your roofing membranes. Here are some ways in which a commercial metal roof installation in Springfield MO and Branson can be beneficial for you.
Minimal Maintenance
Stronger Integrity
50+ Year Life
Cool Roofing
Class A Fire Rating
Inclement Weather Protection
Secure Connections
It's important to keep in mind that all roofing materials will age eventually and require replacements if you're suspecting that your roofing materials need repairs be sure to conduct annual or as needed roof inspects. If you need commercial metal roof repair in Springfield MO and Branson, our expert roofers know what to do to get your system back into great conditions.
Contact Your Professional Roofer Today
Cook Roofing Company has decades of experience in the roofing industry and will be able to provide you with steady roofing systems that will increase the protection of your building. We're equipped with the tools and processes that are a result of experiences gained since the company's inception in 1913! You can bet that we've kept up to date on new materials and cost-effective options that will best benefit our commercial clients for creating the integrity of their property. When you're looking for commercial metal roof installation in Springfield MO and Branson we are confident we can provide you with quality results. Simply give us a call to start the exciting process of your roofing project. Our friendly staff members are ready for your call at (417) 334-4238!