Last Updated on February 14, 2020
Commercial Roof Inspection in Springfield MO and Branson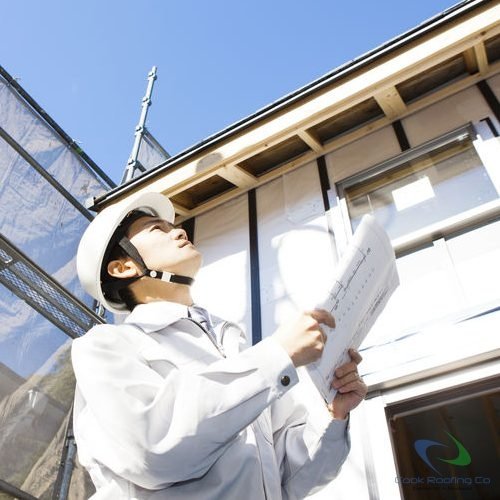 Ensure The Soundness of Your Commercial Roofing
A commercial roof inspection in Springfield MO and Branson is a perfect way to ensure the integrity of your roofing project, be it a new installation, repair, restoration or replacement. Our staff of experts will conduct a thorough reading of your roof in order to catch areas for reinforcement or repairs so your roofing structure can hold well for years to come. Cook Roofing Company is happy to guide you through maintaining your commercial roof! Give us a call at (417) 334-4238 for more info today.
Inspect With Expert Eyes
A commercial roof inspection is an essential part of any commercial roof construction and is highly recommended being conducted annually. When a roof is being constructed for the first time business blueprints and mock-ups can be very helpful yet a roof inspection will be on-site and take a look at the condition of the structure's frame and surrounding landscape of the property to make sure that everything is stable and able to be work together without a problem. When roof replacement jobs are needed, a professional will be able to gauge the integrity of structures to see where places can be reinforced with future roof replacements. If inclement weather hits, a roof inspection can be especially important as it will support any insurance claims that may be necessary for ensuring your roof is covered with fixing damages. Here are the benefits of a commercial roof inspection.
Professional Report
Assists With Insurance Claims
Assists With Property Resale
Ensures Longer Roof Life
When you're in need of a professional and qualified commercial roof inspection in Springfield MO and Branson rely on our experts!
Schedule An Inspection
Cook Roofing Company has been assisting commercial clients for decades and has gathered various roofing knowledge since the company's beginnings in 1913! In order to ensure that every roofing project is handled with care and precision, we make sure to offer up a workmanship warranty for all of our clients. Benefit from a commercial roof inspection in Springfield MO and Branson today and give our helpful staff a call at (417) 334-4238. We look forward to working with you.