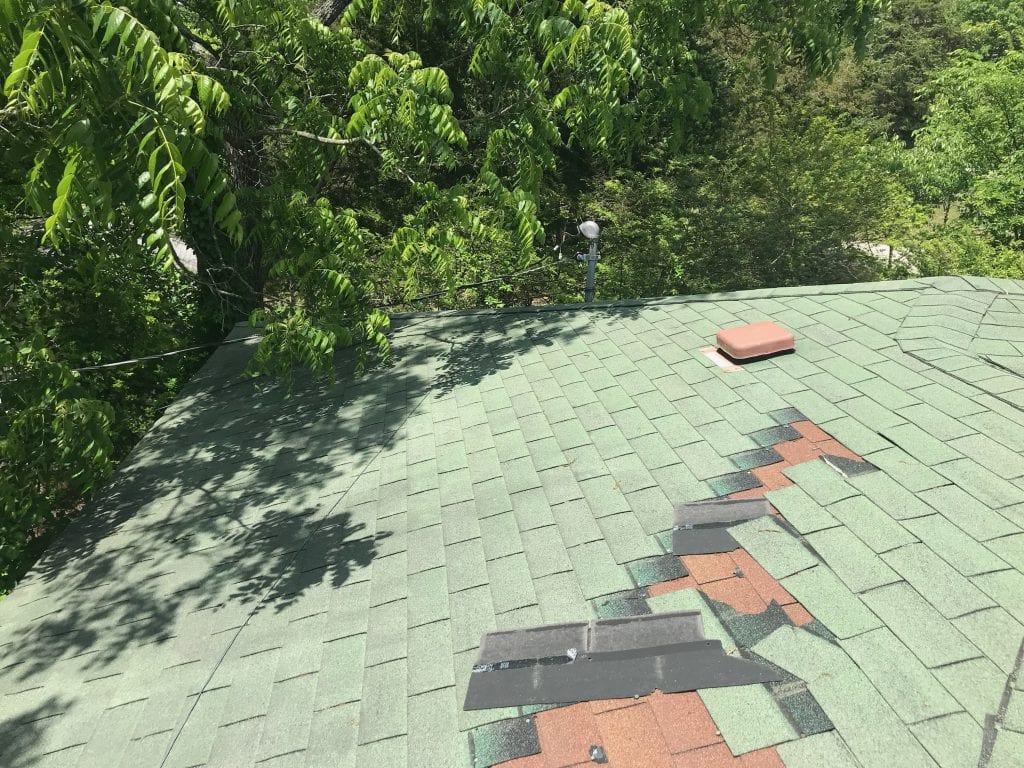 Protect Your Roof From High Winds
High winds can upset roofing materials and other areas of your property from flying debris and more. It's important for the integrity of your roof to fix any loosened or missing materials after a particularly bad wind storm. That's why when you're in need of roof wind damage repair in Springfield and Branson, MO rely on Cook Roofing Company. With decades of experience in the roofing industry, you can expect your roof to be repaired with detail and attention. We look forward to speaking with you at (417) 334-4238!
Wind Damages
Strong winds have the ability to affect roofing materials by causing fallout, blown shingles, or even loosened connections. When winds reach about 59 mph you can start to see their effects of roofing materials. It's therefore important following a particularly bad storm to check on the integrity of your roofing materials. You may start to see some signs that a wind storm has upset your roof when you see nails, granules or other roofing materials in your gutters or around your property. A professional roof inspection will be able to determine the extent of damages so the proper course of action can be taken as far as residential or commercial roof repairs. Here are some signs to look out for regarding your roofing when roof wind damage repair is needed.
Missing Shingles
Exposed Flashing
Nails Arounds Property
Loosened Materials
Debris In Gutters
Protect your roof from wind damages with roof wind damage repair in Springfield and Branson, MO! Call us today at (417) 334-4238.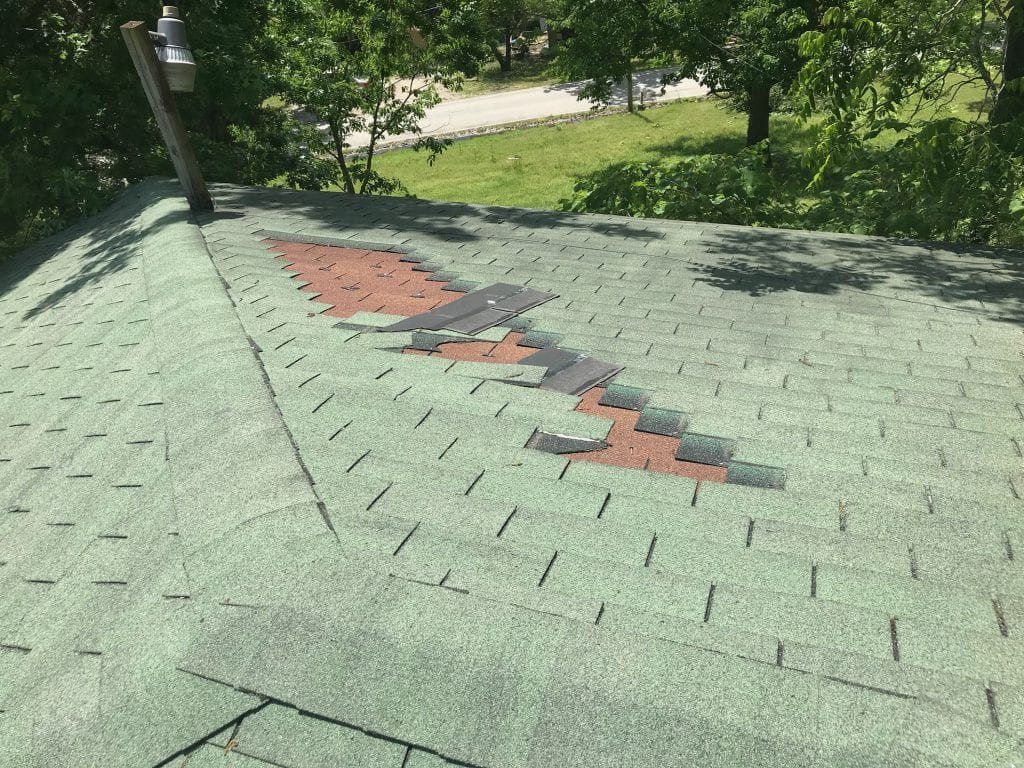 Contact Us For Assistance
Storms happen at unexpected times. At Cook Roofing Company, we make in a point at to offer 24/7 emergency roofing to take care of damages in a fast and efficient manner! When you're in need of roof wind damage repair in Springfield and Branson, MO our roofing experts are ready to help. We have a wide range of roofing materials and roofing techniques that can add security to your roof so they can stand fast against wind impact. Give us a call at (417) 334-4238 for more information. Let's get your roof back in to shape once more!