Last Updated on January 2, 2020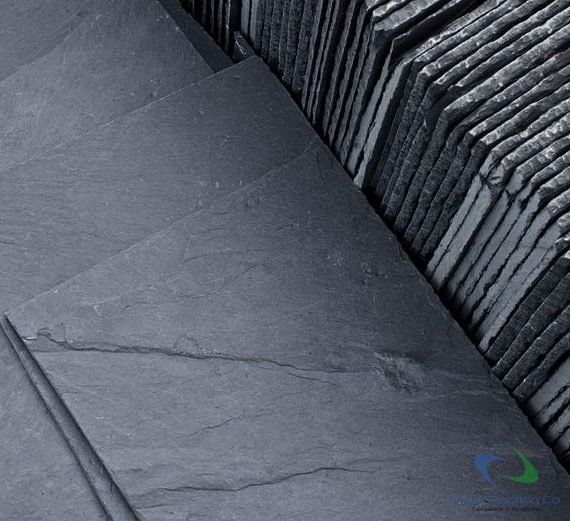 Sustainable Roofing
Cook Roofing Company is a roofing company that will be able to provide you with roofing materials that are both sustainable and environmentally friendly. Synthetic slate roofing is made of recyclable materials that last just as long as original slate yet has in protective benefits! When you're interested in a synthetic slate roofing installation in Springfield MO and Branson we'll be happy to discuss the benefits with you. Our knowledgeable staff is ready to guide you through your roofing project at (417) 334-4238. Give us a call today!
Increase Your Roof's Life
Synthetic slate is a green and more durable alternative to authentic slate as all types of synthetic materials can be recycled at the end of a roof's life. This material is even able to last up to a century! That's a roofing material that can be passed down to future generations! A synthetic slate installation can protect against premature wear from the sun with its advanced UV inhibitors which also assist in cool roofing abilities. They contain impact modifiers that can withstand severe inclement weather conditions with Class 4 impact resistance from hail, high winds, and traffic. They have a high fire-resistance rating of Class A, which is the top of the line and can effectively protect against and prevent the spread of severe external fires. Take a look at the benefits of a synthetic slate roofing installation below.
Class A Fire Resistance
Class 4 Impact Resistance
UV Reflection
Up to 100 Year Roof Life
Protects From Inclement Weather
Recyclable Materials
When you're in need of a synthetic slate roofing repair in Springfield MO and Branson give us a ring. We'll be happy to determine the extent of damages with a qualified roof inspection!
Contact Us For More Information
Cook Roofing Company is an expert roofing company that has started out in the business since 1913! With over a century of industry knowledge, you can bet your roofing will be handled with care and precision. When a synthetic slate roofing installation in Springfield MO and Branson is the job that you desire you can bet our well-trained staff will assist you with quality results. When you have questions or would simply like to be guided through the roofing process give us a call at (417) 334-4238.