Last Updated on January 2, 2020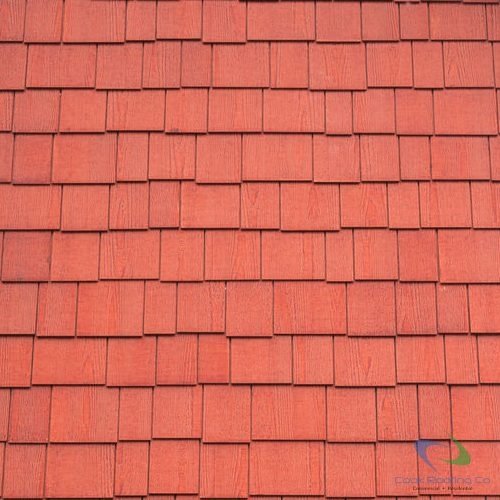 Imitate Higher End Materials
Synthetic shingles are premium roofing materials that can imitate the look of higher-end products at a fraction of the price, and with added protection! Cook Roofing Company is ready to provide you with a roofing material that is both attractive and highly protective.With a synthetic shingle installation in Springfield MO and Branson you can increase the curb appeal of your property. Add attractive looks to your roof with synthetic materials and boost your roof's life. If you'd like to know more give us a ring at (417) 334-4238 today!
Our Services
Synthetic Shake Shingles Get the look of wood shakes for a texture that adds a rustic aesthetic to your roof.
Synthetic Slate RoofingSlate is an attractive roofing material yet high in cost. With synthetic options, you get a much lower price than natural materials.
Synthetic Tile Roofing Improve the appearance of your roof with various synthetic tile shapes & profiles.
Benefits of Synthetic Shingles
A synthetic shingle installation is a roofing option that provides materials made of durable and environmentally friendly compositions that can imitate the look of authentic materials. Also known as composite roofing, these roof options are made of green materials that can be recycled at the end of their roof life and are able to last up to 100 years. Synthetic roofing materials are typically made of manufactured virgin rubber or plastic with other sustainable roofing products. They are then modified in shape, texture, and color to imitate such materials as shake, slate and other types of roofing materials. What separates these roofing materials from their authentic counterparts are that they are able to have increased protective abilities, are more lightweight and last longer as well. With a synthetic shingle installation, you can expect protection from high impacts such as hail as well as protection from high winds and fire. They have reflective abilities which block UV rays and lower overall building temperatures. Take a look at a summary of synthetic shingle installation below!
Green Roofing
Imitates Roofing Materials
Lightweight
Recyclable
UV Inhibitors
Class 4 Impact Resistant
Class A Fire Resistant
Last Up to 100 years
50-year Warranties
If you need synthetic shingle repair in Springfield MO and Branson, contact our professionals for more assistance! Be sure to conduct a roof inspection whenever problems arise for localized and cost-effective repairs.
Contact Us For More Information
When you're looking to amp up the look of your roof with durable and strong materials Cook Roofing Company is here for you. We back all of our roofing projects with workmanship warranties so you can benefit from a well-protected and installed roof for years to come! Benefit from the improvements made with synthetic shingle installation in Springfield MO and Branson by getting in touch with our professional roofers. We'll be happy to guide you through the roofing process so you can stay up to date on the process of your roofing project. Give us a call at (417) 334-4238 to learn more.