Last Updated on December 7, 2023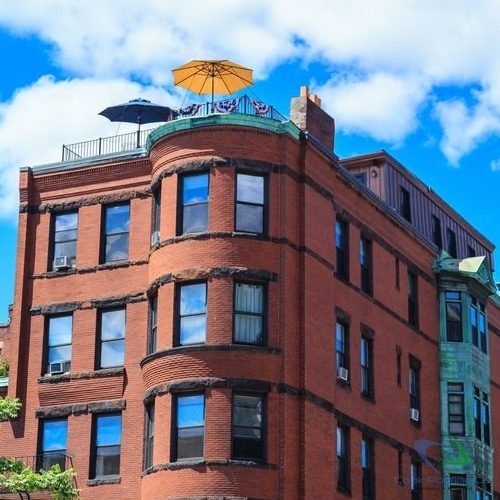 Protect Your Patio and Deck
Your rooftop deck or patio is a luxury and enjoyable addition to your roof that not many properties get to share. Yet these areas are essential for relaxation as well as break areas for employees. They are great for dance floors, businesses, patios, homes, seating areas, and more! Increase the livelihood of your property with a rooftop deck and patio. Like all things, it's important to stay up to date on any maintenance. When you're in need of rooftop deck repair in Springfield MO and Branson rely on the professionals at Cook Roofing Company! Give us a call at (417) 334-4238 for more information. We look forward to providing you with assistance.
Get The Right Materials
Rooftop decks or patios can be comprised of a variety of roofing materials that can provide an attractive look to your property while providing protection. Perhaps one of the most popular materials is aluminum due to their various protective benefits. This material is able to prevent leaks with its water protection abilities as well as protect against other potential damages such as mold, rust, corrosion, and termites. It's often the case that exterior additions can become prematurely damaged from these factors, yet with proper protective coatings or roofing materials, you can add a layer of resilience that can protect from future repairs. As of such, be sure to get annual roof inspections in order to keep up with any changes that may cause a need for rooftop deck repair. Here are some examples of types of roofing materials that are commonly used on rooftop decks and patios.
For assistance with rooftop patio repair in Springfield MO and Branson contact our expert roofers today. Our qualified workers will be ready to assist you with your particular roofing materials!
Contact Us For More Information
Cook Roofing Company is equipped with the knowledge of various types of damages that can occur on your rooftop deck or patio. With various solutions, you can bet that your particular roofing materials will be fixed with care and precision! When you're in need of rooftop deck repair in Springfield MO and Branson call (417) 334-4238. Our friendly representatives will be happy to help with any questions you may have about rooftop inconsistencies.