Last Updated on January 12, 2020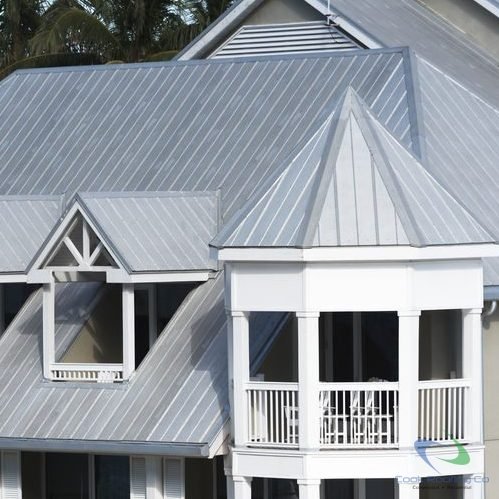 Get Durable Materials
Benefit from a metal roofing material that is well-regarded for its attractive, clean, and polished look! Steel roofing is able to come in various styles that add an aesthetic to your property that is pristine and easy to maintain. Cook Roofing Company is proud to offer a workmanship warranty on all of our projects so you can feel at ease that all of our work is backed up with support if necessary. When you're in need of steel roof installation in Springfield MO and Branson you can count on us. Simply give us a call at (417) 334-4238, so we may get the roofing process started!
Benefits of Steel Roofing
A steel roof installation is a great way to increase the protection of your roofing with its exceptional durability and support. It's made of thicker materials than other roofing types like aluminum which make it a sturdier option for your roof. It can withstand hail impacts, high winds, snow, water infiltration, and damages from sun exposure. This roofing material can reflect the sun's rays which can greatly lower a building's temperature and overall energy consumption. A steel roof installation can be shaped into different profiles such as with corrugated metal, standing seam to metal shingles. They also can be coated with different metals to add extra protection to the roof. With galvanized steel, you'll have zinc coatings which protect against rust while Galvalume incorporates a proprietary aluminum-zinc-silicone alloy that makes the metal resistant to corrosion. The great thing about steel is that it's a lightweight roofing option with easy installations and repairs. In general metal roofing is an easy to maintain roofing option due to its resistance to warping, shrinking, and crack formation. It's also adaptable to temperature changes and differing levels of humidity to prevent your roof from becoming brittle or separating at the seams. With its many protective features, it's no wonder a steel roof installation can last 50 plus years in roof life! Here are some reasons to consider a steel roof installation!
Easy to Install
Lightweight
50 Plus Year Life
Reflective
Protects Against Severe Weather
Resistance to Cracks, Shrinking, Warping
If your roof is in need of steel roof repair in Springfield MO and Branson, look no further. Our expert staff will be able to have your roof back into stable conditions. Be sure to undergo a roof inspection so localized repairs can be implemented!
Emergency Roofing
When your roof has undergone serious damages, rely on a 24/7 emergency roofing company to get your property back into safe conditions! Be it from a fire or such severe weather conditions as hail impact, we have the solutions to assist you. As with any immediate emergency be sure to contact 911 if your safety is at risk. Once the area has been cleared we'll be able to begin the process of inspections and repairs to get your roofing frame back into stable conditions. Contact our friendly staff at any time so you may be properly guided to your next steps.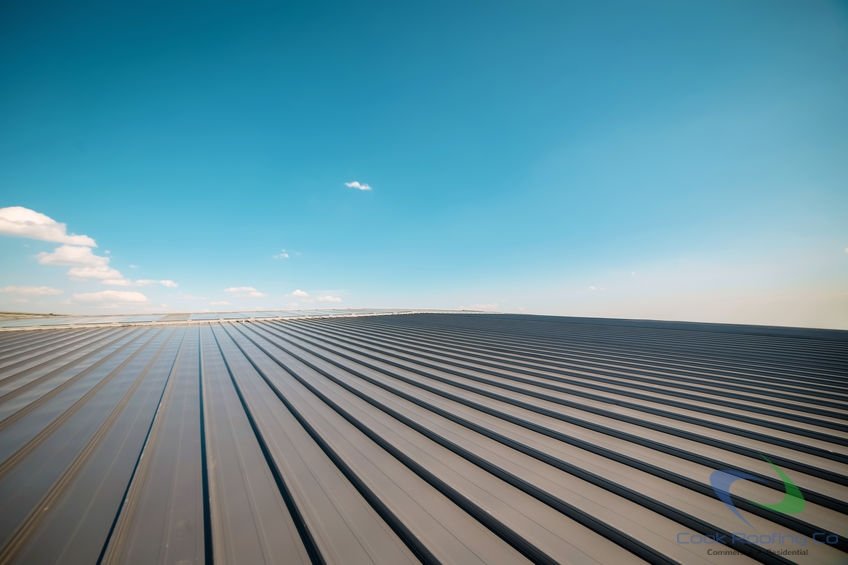 Contact Us For More Info
Cook Roofing Company has trained roofers who will be able to take care of your roofing materials so you can get the best out of your roof! Get a durable steel roof installation in Springfield MO and Branson with our experts today. When you'd like to get your questions answered regarding your options we'll be happy to help! Be well-informed of your roofing choices so you can select the best materials for your home or business. We look forward to hearing from you at (417) 334-4238 today!