Window Types, Installation, Repair and Replacement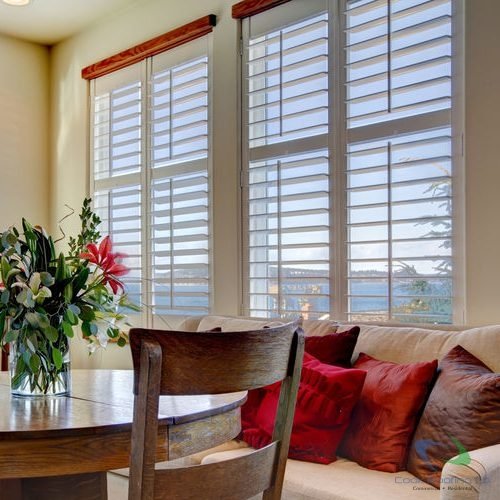 Upgrade Your Windows
Your windows can provide an ambiance to the rooms of your home with their ability to draw in light & cool breeze. It's important to maintain them just as you would with any other system of your property. Windows, too, can be susceptible to weather changes, require proper fittings and maintenance depending on the materials and design that they are composed of. When you're looking to upgrade your space with a window replacement in Springfield MO and Branson, our professionals are ready to assist you. Cook Roofing Company has decades of experience in construction for your home or business. If you'd like to know more about how we can be of service with the windows of your property contact us at (417) 334-4238 for more information. Improve on your window system for years to come!
Our Services
Types of Windows
There are various types of windows that you can select for your property that can range in functionality, style, and energy efficiency. With a double-hung window, you can benefit from easy maintenance with both panels being able to fold inwards so you can reach both sides of the glass. Essentially with double panel window, you'll reduce the risk of improperly ventilated rooms. With vinyl framing options you can improve the connections of frame corners and sash as they are welded which can allow them with the advantage of being airtight. If you're interested in having green window systems consider low e windows which have lower heat transference which can assist in maintaining stable internal temperatures! If you'd like a simple window design and function, a single hung window will allow a stable panel system that's simple to use and affordable to install. Ultimately, when your window is damaged for any reason we've got the solutions for you with various window repairs! Whether you have severe window damages or simply would like an upgrade, we're happy to assist you with a window replacement in Springfield MO and Branson. Contact Cook Roofing Company to get better improvements for your property as well make improvements in window ventilation with stronger designs!
Window Damages
Your windows can be affected by factors as moisture to high impacts such as with hail or traveling debris from a storm. It's important to rely on framing that won't loosen from changes in temperatures. Damages to keep an eye out for can involve hail, wind, and water. With hail damages, you'll find easy detection as often direct impact can show outward signs of damages. Following a hail storm you may see dented flashing above the frame, broken or shattered glass, cracked glazing and even torn, dented or broken screens. As far as wind damages, consider that roofing materials can be affected once speeds reach 59mph. High winds have the potential to cause electrical wiring, trees, and other outside materials to loosen with the possibility of flying against your property. After a particularly heavy storm be sure to check the exterior of your home for any holes, dents or cracks in the glass, broken or shattered window panes dented or damaged frames as well as cracked or chipped paint, siding or wooden features. Perhaps the most influential factor of damages to a property can be with water. Essentially with windows, dents, and glass can be easily identified. Yet with water damages, you'll often see changes that can be dismissed with the average eye. Water damages if left untreated can cause mold, mildew and wood rot. After a rainstorm, check for leaks and take a look at the moisture build-up between panes of glass. Peeling, bubbling or cracks of wallpaper near windows may be a sign of water infiltration as well. If you require assistance in detecting damages rely on Cook Roofing Company for assistance!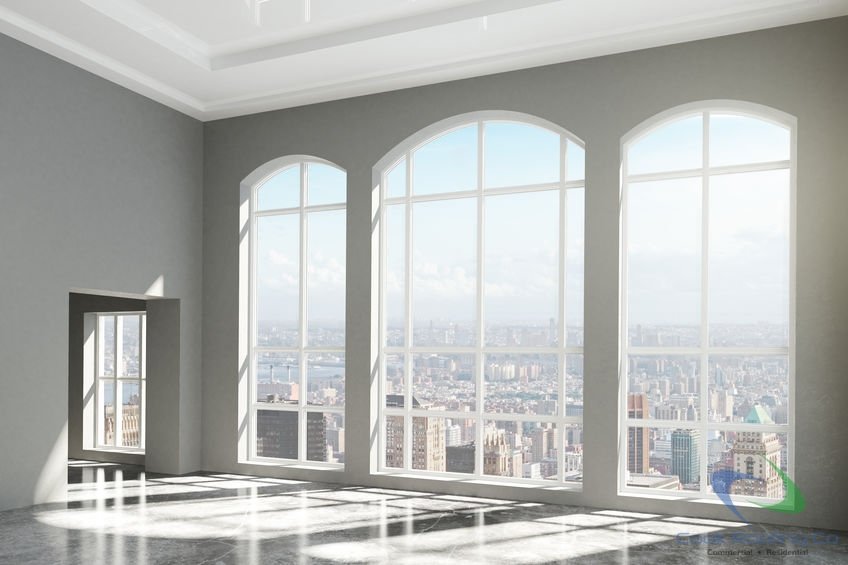 Contact Us For Assistance
Protect the frame and panels of your windows with durable and protective features! Our experts at Cook Roofing Company will be able to properly determine the specifications and fittings of your windows so you can have a window system that's well installed for years to come. When you're in need of window replacement in Springfield MO and Branson, contact us for support. We'll be able to determine what the extent of damages are so you can have new windows that will hold up better to the impacts being imparted on your home or business. If you'd like to learn more give us a call at (417) 334-4238. We look forward to your call!

Secure The Connections of Your Windows
Your window is an opening in your home or business that blocks out the weather while providing you with a view to the outside world! As of such, your window system is also susceptible to repairs and maintenance just like any other system that comes with the property. With proper materials and fittings, you can ease future worries of needing fixes. If you are in need of window repair in Springfield and Branson, MO we'll get your windows sorted out. Cook Roofing Company is experienced in all kinds of unexpected transgressions and will make a point to provide you with windows that are properly fitted with secure materials to support the overall structure for years to come. If you'd like to know more about how we can be of service to you give us a call at (417) 334-4238 at any time!
Types of Window Damages
Your window can undergo multiple types of damages through time. Broken window panes are usually thought to be caused only by impact, yet there are other things that can cause it to become broken over time. With abrasive window cleaners, for example, you are slowly weakening the material which can cause it to be more susceptible to pressures in breaking over time. In order to prevent this, consider softer cleaners as well as incorporating a microfiber towel to be gentle on the window's surface. Another area of your window's construction that may be helped is your window seals. These seals create a vacuum that ensures that no air will be able to escape or come in. Yet if your seals are beginning to fade that you may start to see in increase in a draft which can upset internal HVAC temperatures. Due to this, your energy bills may increase, so in order to remedy the situation, it's best to replace seals when they are worn. Ultimately, if energy efficiency is an issue in general, consider upgrading your windows to low e (emission) windows which block heat transference and maintains indoor energy consumption and temperatures. Finally, other areas to consider with your window system are with your sashes and frames. These can be affected by humidity and moisture which can speed up the process of rot formation. In order to avoid full replacements keep an eye out for any inconsistencies. Certain materials like vinyl can prevent the likelihood of this from occurring due to the composition and secure fitting of the material. Here are some instances that may call for window repair for the windows of your home or business.
Rotted Frames
Rotted Sashes
Broken/Shattered Panes
Poor Window Seals
When you're in need of window repair in Springfield and Branson, MO count on our professionals for assistance! We'll be sure to get you the help that you need before damages escalate.
Get Assistance Fast
If an unexpected severe storm has impacted your windows and runs the risk of letting stormwater or debris in we may be of assistance to you. Don't put off any immediate risks, get the help of a professional window technician who can assist you with a solution that will protect your interior space from outside infiltration! It's important to always conduct a general inspection around your home or business after a particularly bad storm to ensure that water infiltration or debris has not damaged surfaces. When you need assistance with window repair in Springfield and Branson, MO contact our helpful staff today.
Contact Us For Assistance
When your window has sustained damages and you're in need of a professional than count on Cook Roofing Company. We have the skills to assist with any of your window repair in Springfield and Branson, MO needs so you can manage your ventilation and breeze! If you have any questions or concerns do not hesitate to give us a call at (417) 334-4238. We look forward to speaking with you!
Single Hung Window Repair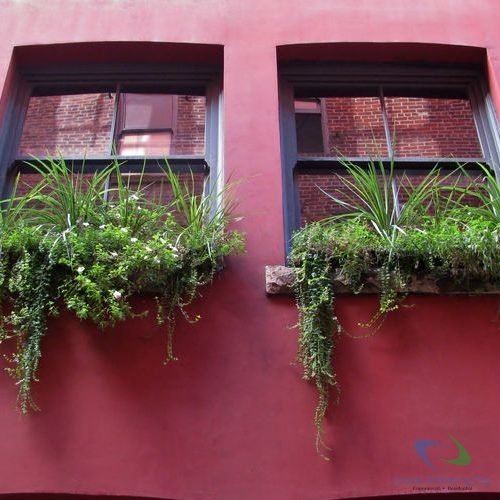 A single hung window differs from a double-hung window where both sashes of the frame can move up or down. With single hung windows the top sash is fixed, while the bottom is able to open. With a single hung window, you may even be able to incorporate a geometric shape on the top sash. Choosing the right window style can greatly benefit the operations and feel of your home. As far as maintenance, it's important to keep up to date with older windows of your property. With broken locks, rotten frames or poor window fittings you can decrease the safety of your home and also allow for drafts. This will contribute to increased energy expenses based on being overworked to catch up with temperature changes. What's more, older or damaged windows can risk letting moisture into the property which increases the growth of mold, mildew and other water damages. Be sure to stay afloat when you're in the need of single hung window repair.
For single hung window replacement in Springfield MO and Branson be sure to contact our skilled window installers for secure connections and fittings!
Schedule An Appointment
When you're interested in single hung window repair in Springfield MO and Branson our staff are ready to assist you. We know that keeping the ventilation of your home is essential for comfort and fresh air! Simply give us a call at (417) 334-4238 for assistance! Cook Roofing Company will be sure to guide you through your options for optimal service.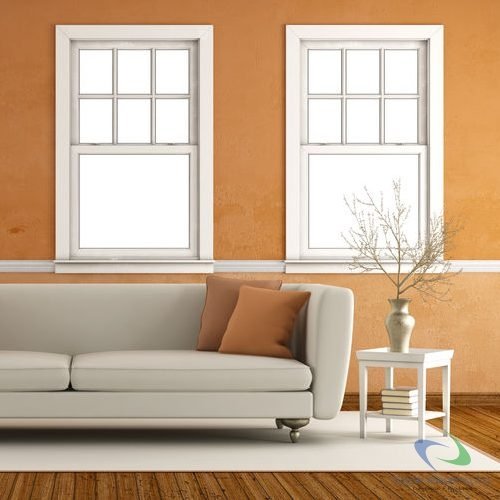 Advantages of Double Hung Windows
Double-hung windows differ from their single hung window counterparts in that they can both be tilted and opened, top and bottom. This option is usually preferred due to the ability of both window panes being able to be tilted and washed on both sides. Because both top and bottom sashes can be opened you can also benefit from better ventilation into a room. With rooms that require more ventilation, this can be essential. Be sure to keep in eye on higher moisture levels or humidity in order to have odor and mildew control. Common issues that can arise with any window are improper fittings, locks as well as rotted frames. It's important to pay attention to how your windows are adapting to temperature and humidity changes so you can save on higher energy efficiency costs from improperly ventilated windows. With double hung window repair, you can reduce the risk of improperly ventilated systems.
When you're in need of double hung window replacement in Springfield MO and Branson, contact our skilled technicians for assistance so you can get exact measurements for newer materials!
Contact Us For More Information
When you're interested in double hung window repair in Springfield MO and Branson our technicians are equipped with the knowledge to assist you. We know that your property needs proper ventilation which is why we make sure to provide correct fittings with every frame. Cook Roofing Company will also back up each job with a workmanship warranty so you can benefit from a quality job done! Give us a call at (417) 334-4238 for more info so we can get the process started.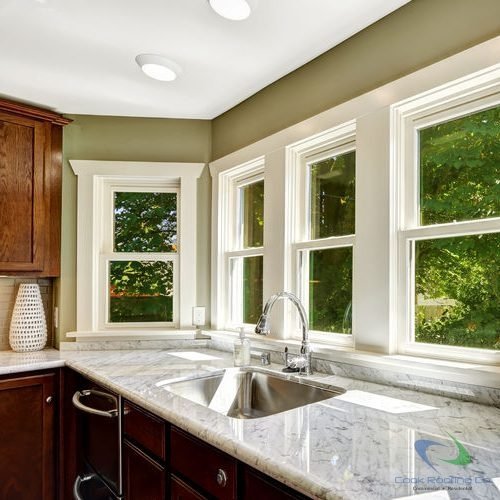 Advantages of Low E Windows
The E in Low E glass windows stands for emission which means that the surface of these windows will emit low levels of radiant heat. No matter the surface be it windows or a chair you'll see an ability to reflect, absorb or transmit heat. With a Low E glass window, you'll see the ability to reduce heat transference while also having the added advantage of stopping UV radiation waves. These two points separate it from window tints that just lessen the amount of light coming in. What's more, Low E glass window installation allows visible light to still make its way in without affecting the color of the window. How these windows work is by applying a thin coating that consists of metallic particles. These coatings can be applied inside of a windowpane to keep heat in with cold climates or outside of a window to keep heat out. Either way, this helps buildings in maintaining stable temperatures and comfort meaning HVAC units won't work as hard which in turn reduces energy consumption and bills! You can enjoy these windows for years to come with their life spans of 10-15 years! Here are some other advantages of a Low E window installation.
Last 10-15 Years
Maintains Indoor Temperatures
Prevents UV Radiation Waves
Reduces Heat Transfer
Reduces Energy by 30-50%
Only 10-15% More in Costs
Can Be Applied Inside/Outside Window
Doesn't Vary in Coating Appearance
Different Coating Constructions
If you're needing Low E window repair in Springfield MO and Branson our skilled technicians will be happy to assist you. Contact us if you have any questions and we'll help you with our best ability.
Schedule An Appointment
Cook Roofing Company has decades of experience in assisting homes and businesses with their window selections. Be it with repairs or new installations we've got you covered no matter the scenario.When you're interested in Low E window installation in Springfield MO and Branson simply give us a call. Our friendly staff will be more than happy to assist you at (417) 334-4238 at any time. We look forward to helping you save on energy costs!
Vinyl Window Repair and Installation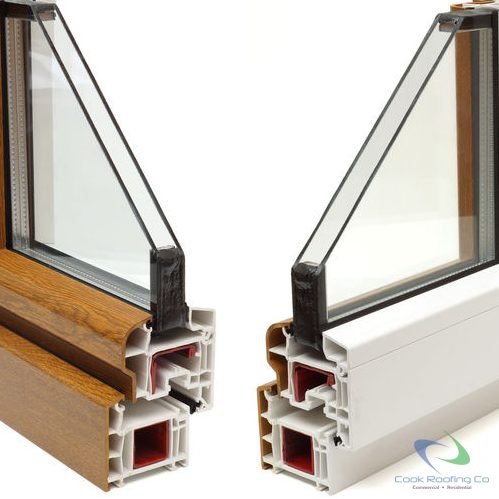 Basic Info. Regarding Vinyl Windows
A vinyl window refers to the framing of a window which is made from an advanced polymer that's been mixed with other chemicals to form an improved protective plastic material. It's a type of PVC material that's been developed to resist degradation from the sun. The best vinyl windows are made of virgin vinyl, which will even outlast metal and wood windows as they are technically rot resistant in comparison. This makes them maintenance-free and able to last a lifetime. What's more, the sash and frame corners can be airtight once welded, which differs from wood or metal options since they are mechanically joined. Vinyl windows are essential when energy-efficient construction is desired as they have multi-chambered intrusions which can leave room for energy-efficient improvements with foam insulation. They come in various color options to match any style preference so you can match with your interior designs! Here are some reasons why vinyl windows can benefit your property.
Doesn't Rot
Air Tight
Lasts a Life Time
Maintenance Free
Resists Sun Degradation
Assists in Energy Efficiency
Various Color Options
If you're interested in vinyl window installation in Springfield MO and Branson give our friendly staff members a call!. We'll be happy to provide you with more information to see how vinyl windows are right for you!
Give Us A Call Today
Cook Roofing Company has many window repair or new installation options to assist you with your window's durability. Increase the protection of your window framing with vinyl window repair in Springfield MO and Branson. Our experts will be able to fix any transgressions and get your window frames back into stable conditions! We'll happy to answer any questions that you may have, reach out to our lines at (417) 334-4238 for more information.