Last Updated on January 13, 2020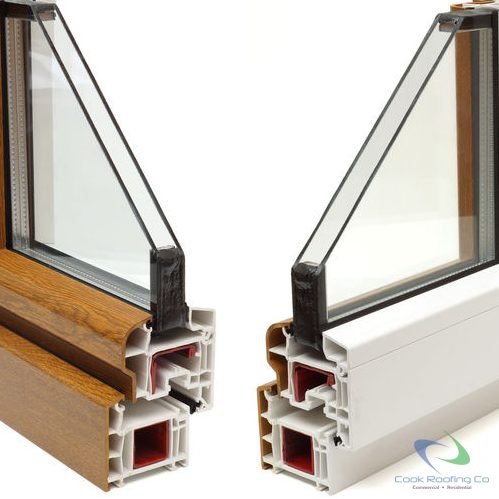 Basic Info. Regarding Vinyl Windows
A vinyl window refers to the framing of a window which is made from an advanced polymer that's been mixed with other chemicals to form an improved protective plastic material. It's a type of PVC material that's been developed to resist degradation from the sun. The best vinyl windows are made of virgin vinyl, which will even outlast metal and wood windows as they are technically rot resistant in comparison. This makes them maintenance-free and able to last a lifetime. What's more, the sash and frame corners can be airtight once welded, which differs from wood or metal options since they are mechanically joined. Vinyl windows are essential when energy-efficient construction is desired as they have multi-chambered intrusions which can leave room for energy-efficient improvements with foam insulation. They come in various color options to match any style preference so you can match with your interior designs! Here are some reasons why vinyl windows can benefit your property.
Doesn't Rot
Air Tight
Lasts a Life Time
Maintenance Free
Resists Sun Degradation
Assists in Energy Efficiency
Various Color Options
If you're interested in vinyl window installation in Springfield MO and Branson give our friendly staff members a call!. We'll be happy to provide you with more information to see how vinyl windows are right for you!
Give Us A Call Today
Cook Roofing Company has many window repair or new installation options to assist you with your window's durability. Increase the protection of your window framing with vinyl window repair in Springfield MO and Branson. Our experts will be able to fix any transgressions and get your window frames back into stable conditions! We'll happy to answer any questions that you may have, reach out to our lines at (417) 334-4238 for more information.