Last Updated on January 2, 2020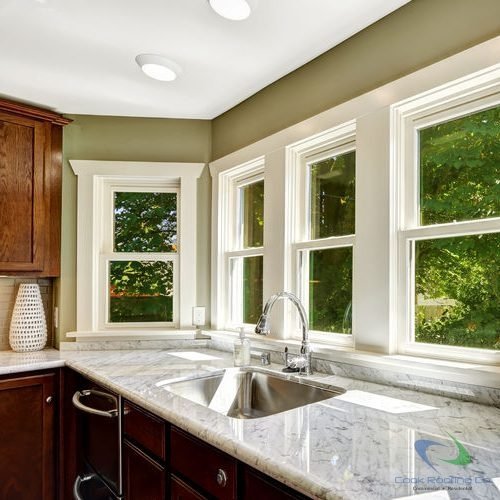 Advantages of Low E Windows
The E in Low E glass windows stands for emission which means that the surface of these windows will emit low levels of radiant heat. No matter the surface be it windows or a chair you'll see an ability to reflect, absorb or transmit heat. With a Low E glass window, you'll see the ability to reduce heat transference while also having the added advantage of stopping UV radiation waves. These two points separate it from window tints that just lessen the amount of light coming in. What's more, Low E glass window installation allows visible light to still make its way in without affecting the color of the window. How these windows work is by applying a thin coating that consists of metallic particles. These coatings can be applied inside of a windowpane to keep heat in with cold climates or outside of a window to keep heat out. Either way, this helps buildings in maintaining stable temperatures and comfort meaning HVAC units won't work as hard which in turn reduces energy consumption and bills! You can enjoy these windows for years to come with their life spans of 10-15 years! Here are some other advantages of a Low E window installation.
Last 10-15 Years
Maintains Indoor Temperatures
Prevents UV Radiation Waves
Reduces Heat Transfer
Reduces Energy by 30-50%
Only 10-15% More in Costs
Can Be Applied Inside/Outside Window
Doesn't Vary in Coating Appearance
Different Coating Constructions
If you're needing Low E window repair in Springfield MO and Branson our skilled technicians will be happy to assist you. Contact us if you have any questions and we'll help you with our best ability.
Schedule An Appointment
Cook Roofing Company has decades of experience in assisting homes and businesses with their window selections. Be it with repairs or new installations we've got you covered no matter the scenario.When you're interested in Low E window installation in Springfield MO and Branson simply give us a call. Our friendly staff will be more than happy to assist you at (417) 334-4238 at any time. We look forward to helping you save on energy costs!