Last Updated on January 28, 2020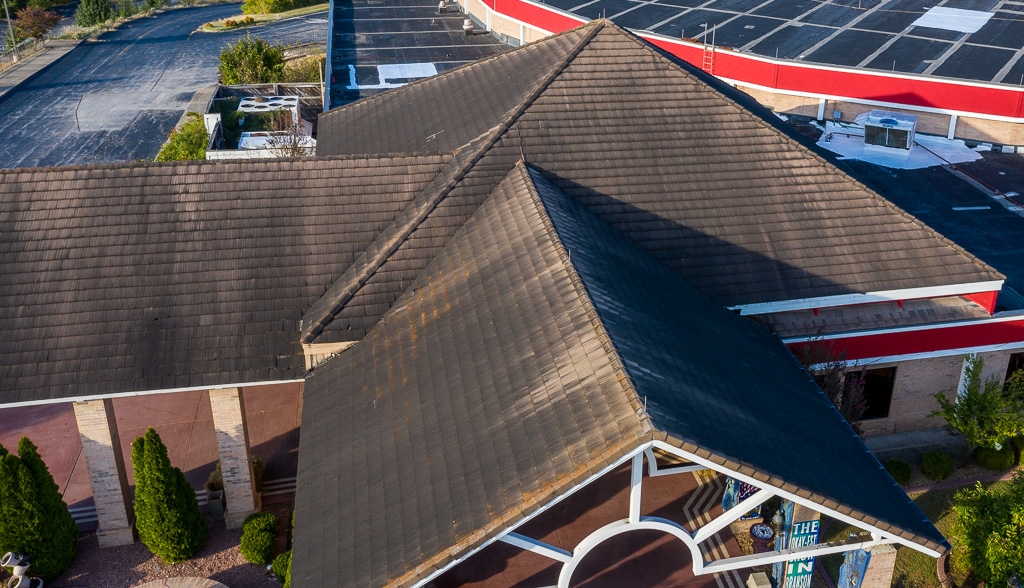 Concrete Tile Roof Installation and Repair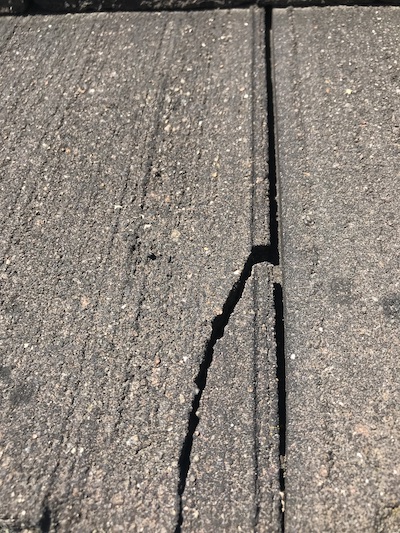 A concrete tile roof is an excellent way to modernize your house and roof, and can make it really stand out from your neighborhoods (or, keep up with your neighbors, as the case may be!) If you're considering installing a new concrete tile roof in the Springfield, MO and Branson area, you need an experienced roofing contractor you can trust on such a significant undertaking. Cook Roofing Companies is one of the few roofing companies around with experience installing these roofs, as well as extensive understanding of the structures that are needed to support concrete roofing tiles. Contact us using the form on the right for any of your tile roofing needs, or call us at (417) 334-4238. We look forward to discussing your options with you for your new roof.
If you just need repair of your existing concrete tile roof, we can help with that too. As long as the tiles have not been discontinued, or the damage is not too extensive, the roof may be repairable. To know for sure, contact us so that we can come out and evaluate your roof. There's no obligation with a free roof inspection and estimate. We offer an Apples to Apples price match guarantee, and a lifetime workmanship warranty. Contact us today!
We've put together this write-up for those who'd like to know a bit more about concrete roofing.
Everything You Need to Know About Concrete Tile Roofing
Choosing a roofing material is one of the most crucial decisions you have to make when renovating or designing your home. While in some cases the choice is made by the laws dictating neighborhood aesthetics, quite often the decision lies on the home owner.
One of the most popular types of upgraded roofs is concrete tile roofing. Homeowners appreciate the durability and beauty of concrete tile roofing, as it comes in many styles and colors. Quality concrete roofing is not only durable, but also aesthetically appealing. It tends to give an upscale look to a home.
Let's talk about these benefits in greater depth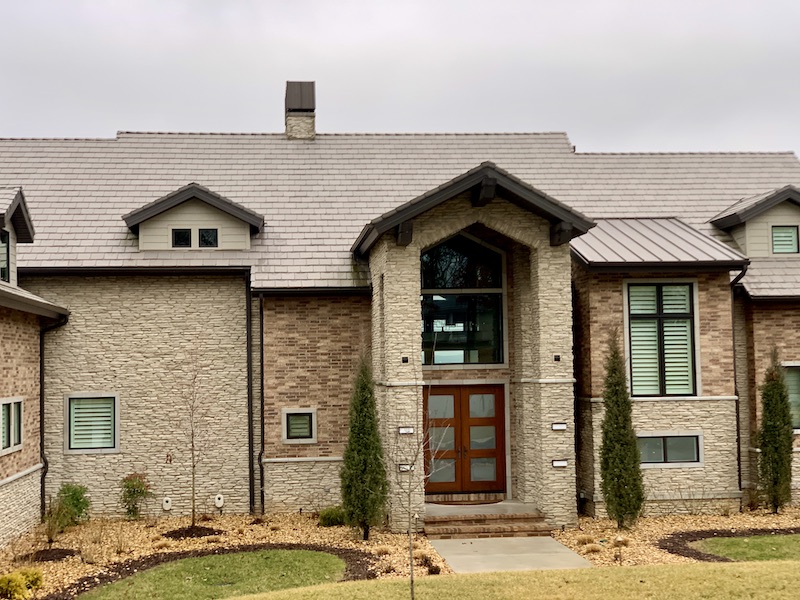 Benefits of Concrete Tile Roofing
1. Aesthetic appeal
Most often, concrete roofing tiles feature natural earth tones, unglazed finish, or a sand cast. However, the design is very versatile. In fact, you can find virtually any style you desire for your architecture.
They also come in a huge variety of colors and you may find them featuring glazed or unglazed finishes. The most common shapes of concrete tile roofing include fluted, interlocking, and flat tiles that can be suit an array of home designs.
Some tiles can also be constructed to mimic the look of wood shakes to be installed on log, rustic, and craftsman homes, while others are designed to mimic contemporary structures.
You can also find concrete tiles that mimic slate tiles meant for people who want a roof that has a desirable and distinctive appearance of natural stone.
The best thing with concrete tile roofing is that it does not lose its aesthetic appeal even if it gets old. Concrete roofs will still look aesthetically appealing even in their vintage form.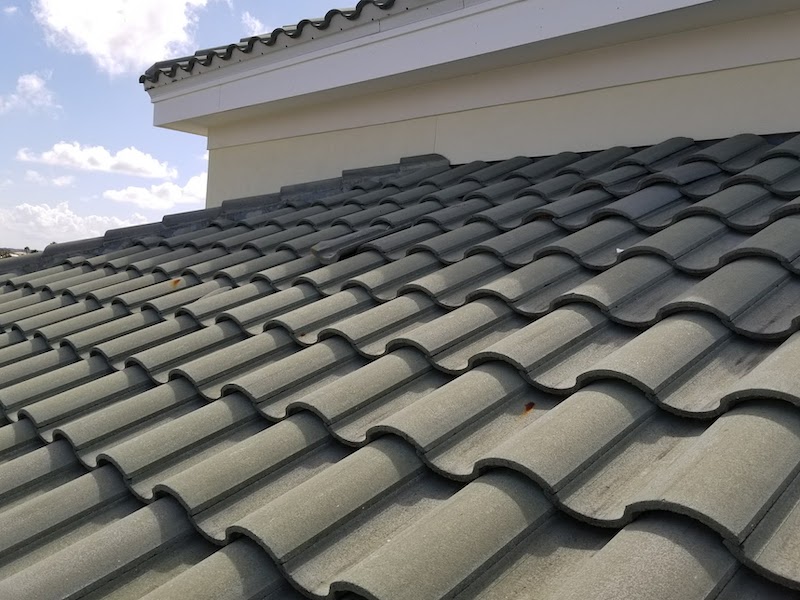 2. Extremely durable
Concrete roofs are impervious to fire and are resistant to damage caused by insects, pests, and rot. Most tile roofing can withstand extremes of cold and heat, making it suitable for use in places with extreme weather conditions. Also, because of its superior resistance to impact, concrete roof can be ideal for regions that experience high winds and hail. This roof is impact-resistant and thus will remain intact even after heavy downpour.
What's more, concrete tile roof can also be installed in areas that can be extremely cold. In most cases concrete roofs are installed in warm areas, but there are those that can be installed in areas with cold climate as well. However, ensure that you have your roofing contractor install concrete roofs designed to handle different weather conditions.
Keep in mind that concrete life roofs are not designed to accommodate foot traffic. Thin designs can be vulnerable to being chipped or getting broken due to careless treatment. Therefore, if you want your concrete roofing tiles to last, it is important that you hire a professional to have maintenance and repair work done for, including maintaining chimneys, repainting the roof, and cleaning the gutters. A professional knows where to step and how to walk on a concrete tile roofing
3. Long-lasting
A roof constructed of concrete can serve you for a lifetime. These roofing tiles may last for over a century and often come with a few years of warranty.
Concrete is one of the most long-lasting roofing material you can install.
4. Cost-effective in the long-run
Concrete roofs tend to cost a lot upfront in terms of purchasing materials and incurring labor cost for installation. Not to mention that they must be installed by a roofing contractor who has experience in working with premium tile roofs.
However, once installed, concrete tile roofing justifies its cost due to the many benefits it offers ranging from their extended service they offer to ability to regulate temperatures of your home.
Due to their high thermal mass, concrete tile roofing do a good job of regulating temperature of your home. This helps you to cut down on cooling and heating bills.
Also, the durability and longevity of concrete means that you will save money in the long run since you will not need to replace your roof severally over the next 100 years.
To add icing to the cake, the materials can be recycled, which means you will be caring for the environment as well.
Now that you understand the benefits of installing concrete, let's discuss the different concrete tile styles and shapes you can get.
Concrete Roof Tile Styles
Spanish Concrete Roof Tiles
When it comes to tile roofing, Spanish concrete roof creates a distinctive tile roof designs that stand out thanks to their wavy "S" shape.
Mission Concrete Roof Tiles
These are sometimes referred to as true barrel tiles and includes separates barrels that are installed to form a convex- and concave-shaped roof. Mission concrete tile roof system may have curved barrels bottom, flat pans, or curved barrels.
Flat Concrete Roof Tiles
Although they have interlocking edges, flat concrete roof tiles can be used to come up with a creative roof. You can use multi-colored tiles or even multi-dimensional roof patterns. With these style of concrete roof, your creativity is unlimited.
Interlocking Concrete Roof Tiles
Whether your home is vintage or contemporary, you can be sure that there will be a style of concrete roofing tile that will suit it.
If you were looking for ceramic tile, see this link here.
For concrete tile roof repair in Springfield MO and Branson contact our skilled roofers. A roof inspection is a great way to localize repairs and see where problem areas lie!
Contact Us For More Information
Cook Roofing Company has been around for decades, and has the knowledge and industry experience to back up our work. We perform quality work on all of our roofing projects, so you can count on us. If you're thinking about a concrete tile roof replacement in Springfield, MO and Branson, simply give us a call at (417) 334-4238 or contact us using the contact form on this page to learn more. We look forward to getting your roofing process started!