Last Updated on January 24, 2020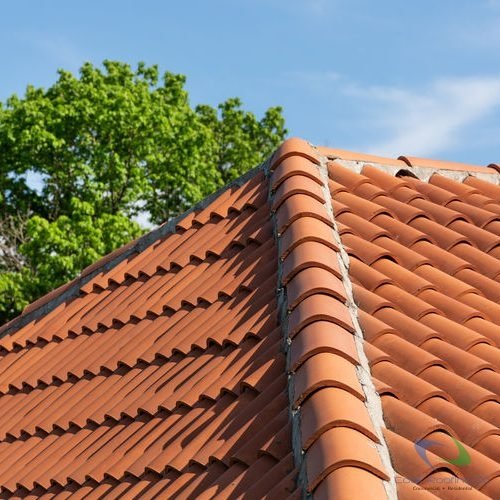 Improve the Style of Your Roof
Get the widely popular look of Spanish tiles to add a touch of warmth and class to your property. These roofing styles have been used for centuries and are a timeless roofing option that will never go out of style. If you're in Spanish tile roof installation in Springfield MO and Branson we'll be happy to confer with you. Cook Roofing Company is familiar with all types of tile roofing materials and can match styles according to your roof's specifications! Simply give us a call at (417) 334-4238 to learn more!
Basic Info. On Spanish Tiles
Spanish tiles are a style of tile roofing that is named after the origin of the tiles being made centuries ago in 17th century Spain. It's a broad term that describes a wide range of tiles with traditional Mexican and Spanish designs with different materials, colors, and dimensions. These materials can be manufactured or handmade in ceramics and clay. They boast great durability as well as longevity well after installation. They come in a variety of colors such as yellows, reds, and blues with abstract petals and geometric patterns similar to baroque churches of Mexico and Spain. Options may also include monochrome traditional colors for a more conducive look. Add character to your roof with an attractive and eye-catching Spanish tile roof installation!
Many Color Options
Plain or Patterned
Variety of Materials
Durable
Long Roof Life
Increases Curb Appeal
If you are in need of Spanish tile roof repair in Springfield MO and Branson our helpful roofers will get your roof back into good conditions. We'll be able to set you up with the best roofing solution with our helpful and informative roof inspections!
Schedule An Appointment Today
Get your very own Spanish tile roof installation in Springfield MO and Branson. Not only are you adding durability to your roofing system, but you are also increasing the curb appeal of your home with this attractive roofing option! Cook Roofing Company has a variety of roofing materials you can choose from with this style. Ask us about them at (417) 334-4238. We look forward to providing you with a roof that matches your preferences!