Storm Season 2021 Roof Damage And Insurance Claims
All kinds of storms make their way through the Midwest in the spring and summer, from hail storms, to tornadoes and straight line winds, to derechos, to thunderstorms bringing torrential downpours and damaging wind. Do you know what to do if you experience any of these? Do you have enough coverage? Read on to find out.
NOTE: if you'd like to just get an estimate and talk to us about your specific situation, simply fill out the contact form and we will get back with you.
General Considerations for Storm Damage
What Insurance Doesn't Tell You
Hail Damage to Roofing
Wind Damage to Roofing
Commercial Roofing Storm Damage Considerations
Roofing on Barns and Outbuildings
Filing a New Roof Claim
Roofing Deductibles
How Much Should A New Roof Cost You?
What to Look For In A Roofing Contractor
General Considerations for Storm Damage
Many people have never filed a property damage insurance claim. Even more people have no idea how the claims process works. Most people get this idea that the worst thing in the world is an insurance claim. That if they ever need to file a claim for their home or business property, it had better be the last resort, because their insurance company might get mad. Insurance might only pay a little bit, and if the claim is too expensive, their rates will go up or they will have their policy cancelled. 
Many people are lost and don't know where to begin, if a storm comes through and their home is damaged. 
Hopefully, we can help with that.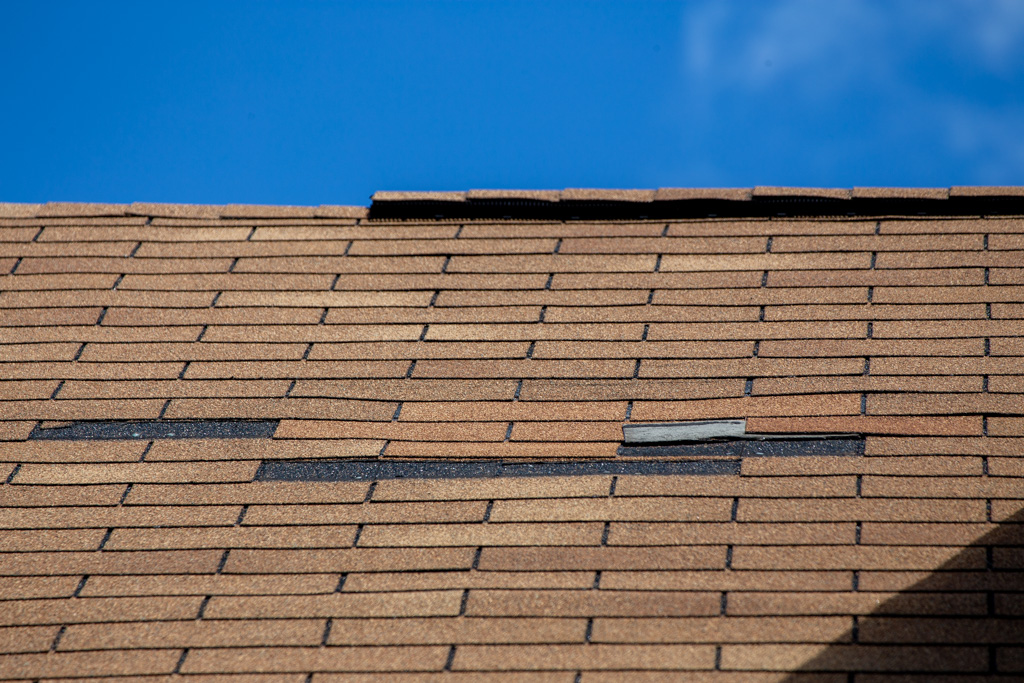 4 Things To Check In Your Policy Before Storm Season
You can't stop a storm from happening, but you can change coverage. Check your insurance policy to see if it covers storms. Hopefully, you are reading this before it's too late to make any needed changes. Four of the most important things to check are as follows:
1) Do you have Actual Cash Value (ACV) or Replacement Cost Value (RCV)?
Check your building or dwelling coverage. In a nutshell, ACV doesn't cover depreciation, while RCV covers the full cost to replace damage with new material or items. Also check your personal property coverage (or equipment, contents, etc).
2) Do you have any exclusions?
Look for cosmetic damage exclusions, named storm exclusions, etc. Look specifically to see if there are exclusions in regards to your roof. There are policies out there now which pay on a declining scale, the older your roof gets. What this actually means is that the more susceptible your roof is to  storm damage from wind or hail, the less coverage you may have in the event storm damage. 
The whole point of insurance is to cover unexpected events. If unexpected events are excluded, why would you buy insurance?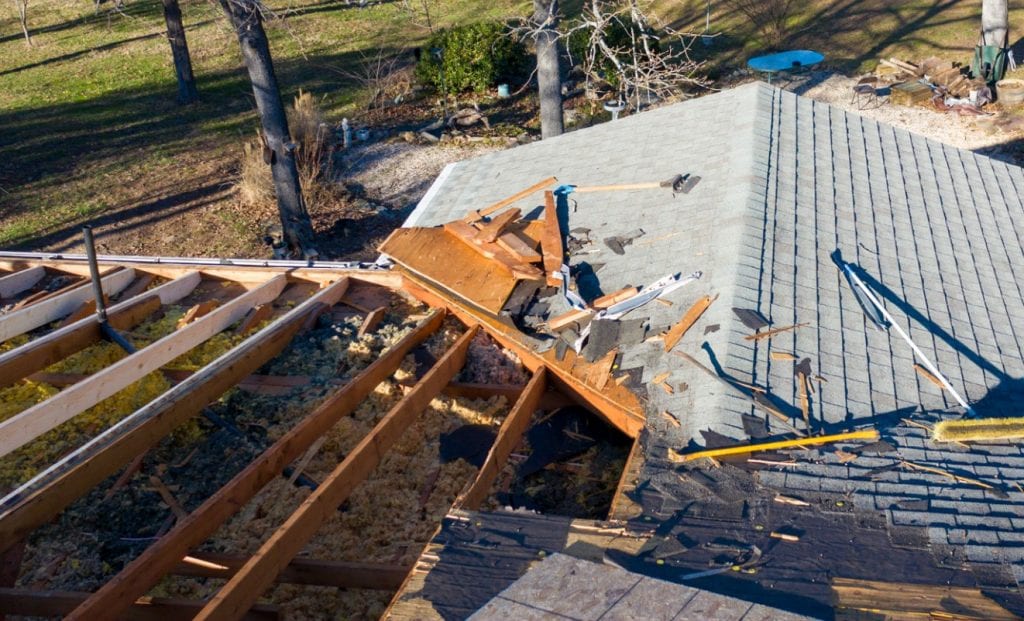 3) How much is your deductible?
In the case of an insurance claim, you are required to pay this amount towards the damage repair. Make sure the amount is something you can come up with, if a sudden 3″ hail storm happens tomorrow. It's often easier to come up with a little extra per month for a lower deductible, than it is to find an extra $2,500 for a higher deductible just so you can save a few dollars on your premiums. Yes, some roofers say they will cover your deductible… but you should know that is illegal, and if the Department of Insurance finds out, you will not have a good day.
4) Are your policy limits high enough?
We can't tell you what your coverage should be. But many policies have an 80% of value requirement to avoid a coinsurance penalty. Basically, if a house with that 80% requirement would cost $100,000 to rebuild from scratch, it must be insured for at least $80,000. If it was a total loss, the policy would only pay that policy limit. But if that house was insured for less than that, and there was a damage claim, and the insurance carrier did a valuation of that property and determined the under-insured status and amount, most policies with a coinsurance provision state that your settlement can be reduced by a percentage, based on a calculation involving the amount which you're under-insured.
The point here is to make sure that you have enough coverage. Your agent can run a valuation for you and determine the amount you need to insure the property for. If you've done major renovations or additions, or it's been a while since you had a valuation done by your insurance company, you should ask for a new one.
Construction material prices have have gone way up. It's possible that alone might have raised the reconstruction value of your home. Again, ask your agent to do a valuation. It's better to go into storm season paying a little more in premiums per month, than finding out when it's too late that you didn't have enough insurance. Unless you're a trust fund kid, in which case, maybe don't worry about it! 
Another thing you should keep up to date is an inventory of valuable items. None of us likes to think about things like tornadoes or fire, but if one destroys part or all of your home or business, an accurate inventory (including model and serial number, or appraisals, and photos, of especially valuable items) can be one less thing for you to worry about in such a tragic event.
How do you know if you have storm damage?
If there was a storm, you might find branches and shingles on your yard. But other damage is more subtle. Metal flashings on your roof can be blown loose but they look like they are not damaged. Hail damage can also be difficult to spot, even for insurance adjusters who are on the roof. Most homeowners with hail damage have no idea it even hailed and the ones who do rarely realize it can also affect their roof as well.
If you think it hailed in your area, or if you had strong winds from a storm, call  Cook Roofing Company and ask for a free roof evaluation. We are very good at spotting storm damage, and would be happy to visit with you in person to check your roof and make sure it's in good shape. There's no charge or obligation.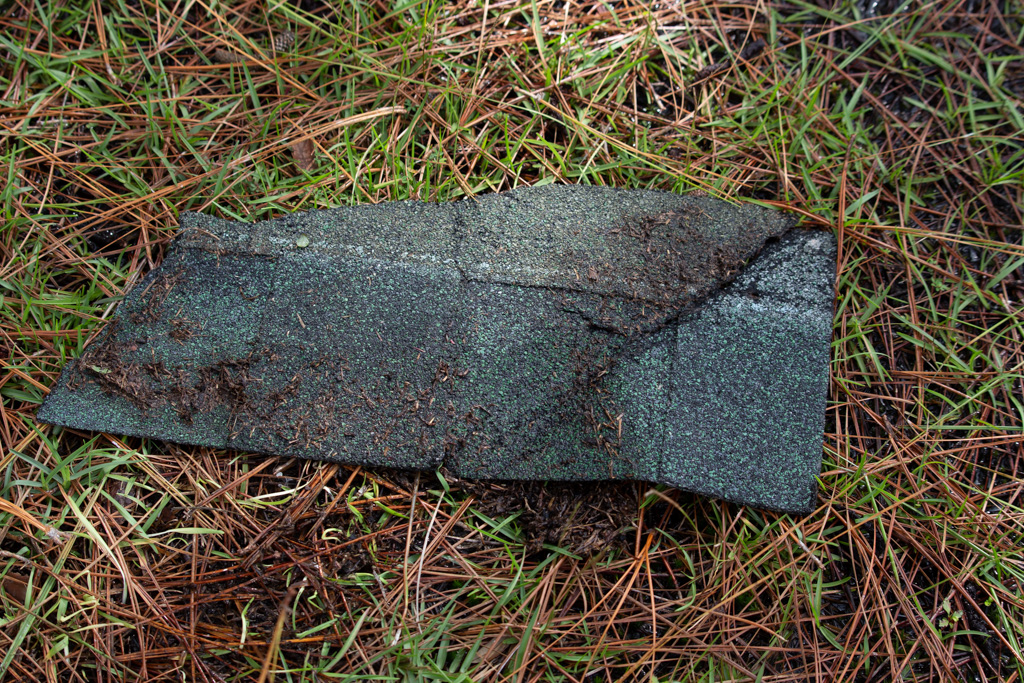 When should you file a storm damage claim?
Most people don't know they should call a contractor before filing a claim. 
When you file an insurance claim, your carrier will send an adjuster to your house to estimate the damage repairs needed. We wish we could say that always goes well.
The truth is, though, that most claims are under-paid, or initially denied – especially with hail.
Adjusters often don't have the experience inspecting or replacing roofs that a good roofing contractor will have. So if you have a roofing company like Cook Roofing come out and meet the adjuster, with an estimate already prepared, this makes the adjuster's job easier, and may help them admit to all the work that needs to be done. 
We can help you through the insurance claims process to make sure you get the most value from that insurance policy you've been paying for. And we can even help with deductible financing.
What Insurance Doesn't Tell You About Storm Claims
After you've filed your claim, you may get an estimate back that makes you wonder if they talked to the same person who visited your property. Sometimes these estimates are really low. They usually make the letter sound like that's the final answer, but it's not. 
We can't interpret your policy, or tell you specifically if your damage is covered. You would need to consult a public adjuster (such as Advocate Public Adjusters), or a lawyer, for that. 
But we can tell you that, generally speaking, an RCV policy pays the cost of completely restoring the damaged area (minus your deductible). Since your roof is a complete system of components integrated together as a whole to protect your house, it's common that repairs to storm damage do not fully restore your roof to 100%. Some damage, such as hail, damages the entire roof. The roof needs to be reinstalled with every component and method required by building codes.
If insurance didn't send enough money to cover the work to do it right, then they will generally owe more. The answer isn't to hire the cheapest "jackleg" roofer around who will do it for that check insurance sent. That's just asking for trouble. You get what you pay for – a roof that's not done right, and likely no warranty worth anything.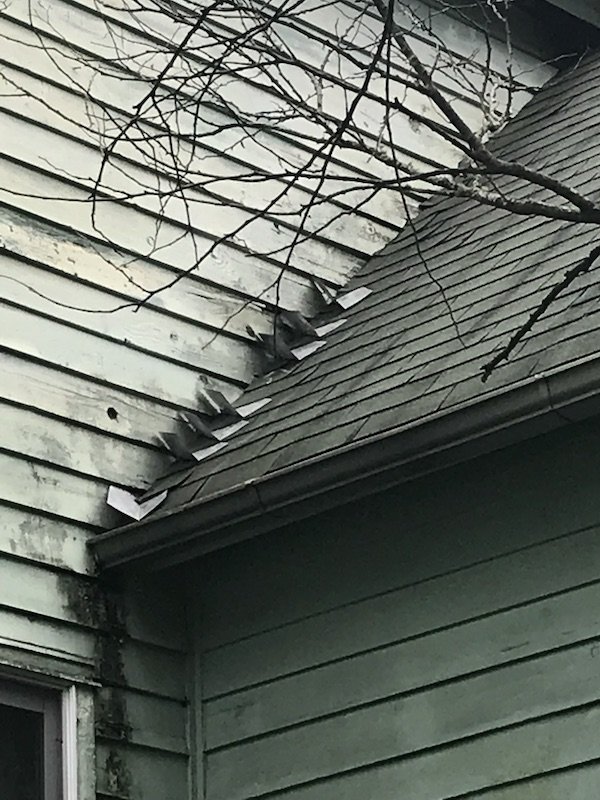 We all know why the insurance company suggests three estimates. It's to get the lowest price… because "contractors rip people off." Or that's the implication anyway. 
The reality is that most reputable roofing companies will do the work for what the insurance company agrees to pay, but they will supplement for all the work that needs to be done. This is not the same as "for what insurance sent in the first check." The only way a contractor can make enough money to survive that way is to take shortcuts – and that is almost guaranteed to end with a leaky, problematic roof.
So if insurance is supposed to pay what the roof costs to replace, and you can choose your contractor, who benefits if you go with the cheapest estimate? Is it you, who gets cheaper materials and labor? Or is it the insurance company, who saves money at your expense? 
The truth is that you should base your choice of a contractor on experience, quality, and reputation, not based on the cheapest estimate. 
If you have multiple contractors give you estimates, see who appears to be the most thorough, and who ensures that the roof will be reinstalled correctly, to code, without shortcuts. 
They should not offer to do anything illegal like waive/cover a deductible, or give you an invoice for more money than they charge you. And they should agree that the only thing out of pocket from you should be upgrades and your deductible. This is standard across the country, among reputable roofers, and it's how Cook Roofing Company has been doing it for decades.
At the end of the day, it's your choice who you hire to do your repairs – unless you have a policy that says they only pay the cheapest estimate. We've never seen that in a policy, but if yours does, you should look for a new company. 
All policies we've ever seen allow you to choose your own contractor, and pay the cost of repairs. Shouldn't you base your choice on who will do the best job, not who's the cheapest?
Whether you have wind damage, hail damage, tornado damage, or a fallen tree, we can restore your home and get your life back to normal again.
There are a lot of fly-by-night door knocker companies who want to make some money quickly, cutting prices and relying on volume to survive. When they're finished, they're gone. Use a company who will be here today, tomorrow, and next year. Cook Roofing Co has been a family business in the Springfield and Branson, MO area since 1913. Contact us today for a free roof estimate and storm damage report for your address!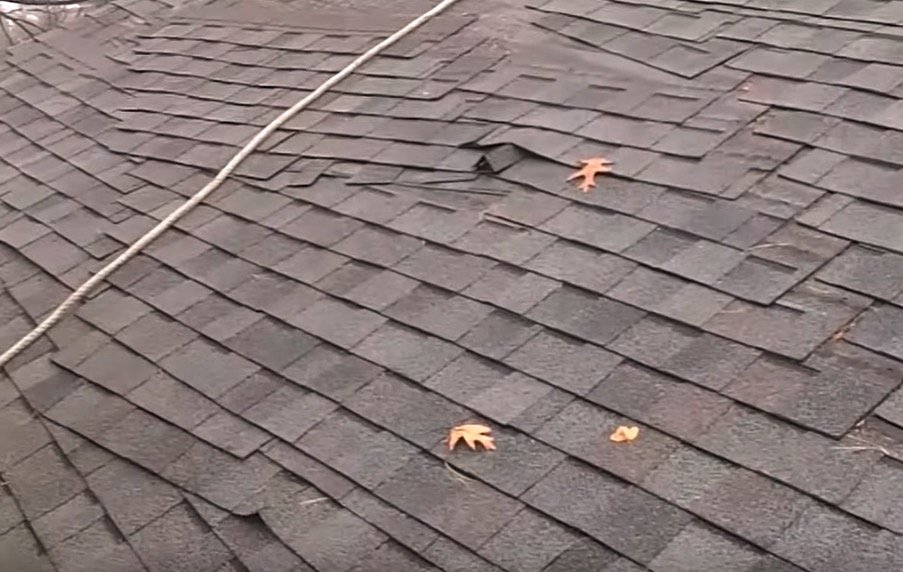 There are many types of possible damages that can be inflicted on your roof with a storm. It's important therefore to have roofing materials that are designed to withstand such impacts as seen with metal roofing or impact resistant shingles. 
In order to catch problems before they worsen, you should have a roof inspection done after a storm in order find problem areas before they spread!
Common damages that you may with a storm are the result of water damages high winds, hail, and water damages. 
High winds can be a particular threat to roofing materials once they reach speeds past 49mph. Once they reach speeds towards the 100s, you may expect certain types of roofing materials to blow off or outside lines or trees to fall on roofing structures.
With hail, you can see a range of damages depending on wind speeds and the size of hail. Hail impact can be stronger and certain roofing materials can get knocked off, cracked, dented or otherwise loosened.
Be it with high winds or hail missing, punctured or broken roofing materials if your more vulnerable underlying roofing materials are exposed you can water to infiltrate and damage materials.
While certain water damages may be obvious with leaks or the growth of moss, others may need more inspection as roofing materials can absorb the water to form rot and mildew.
Whatever the case may be, if you have roof storm damage, you can count on the professionals here at Cook Roofing Company to help you!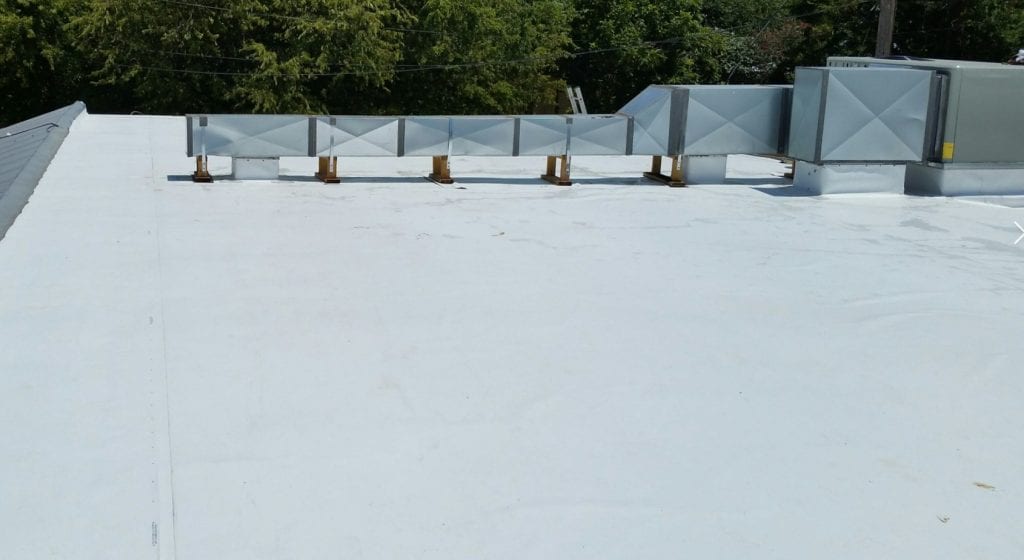 Insurance Claims Assistance
If storms have wreaked havoc on your roofing system and you you think you need to file an insurance claim, Cook Roofing Company can help explain the process!
Depending on the policy that you hold there may be certain measures that need to met in order to ensure coverage.
With any claim,  you should provide evidence to support your claim with as many pictures of damaged items (and show overview pictures for context) as you can take, as well as getting professional roof inspection for your commercial or residential property. You can always delete unnecessary photos later, but you can't go back and take more when insurance asks for them a month later.
Be sure to keep copies for your personal records as well. 
To learn more about the claims process with your storm damage claim, give us a call today!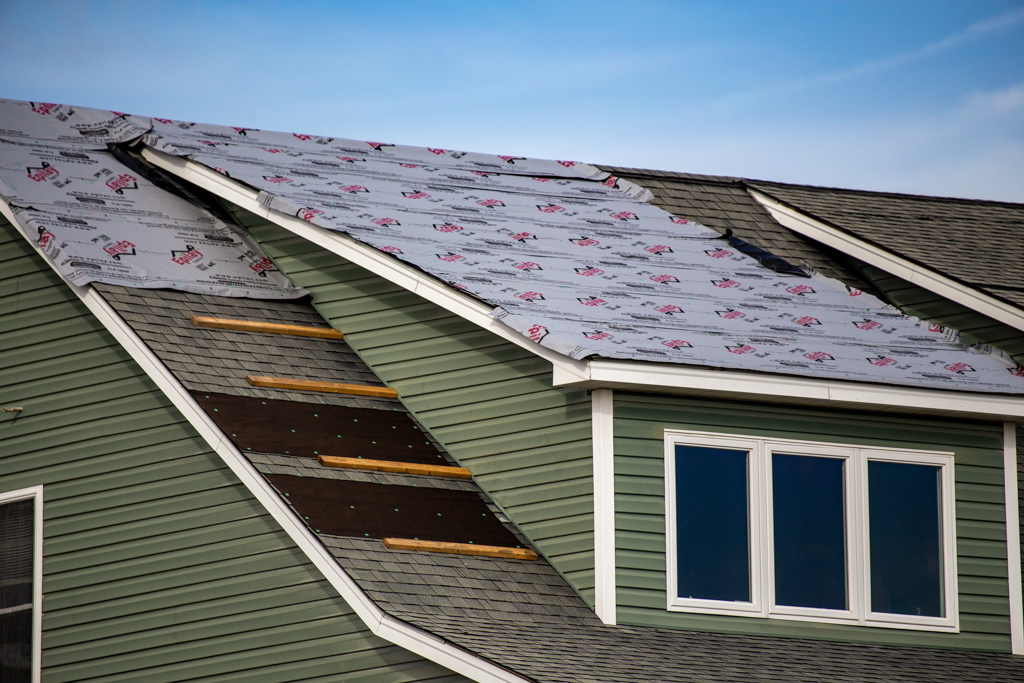 Cook Roofing Company offers a lifetime workmanship warranty on all of our roofing projects.
We couldn't offer a warranty like that unless we were confident in the quality of our work. We take care of  your roof with the attention to detail and quality that we would take on our own property.
We look forward to working with you. Call us at (417) 334-4238 at any time. Let's get you on the road to getting roof back into shape today!