Last Updated on February 14, 2020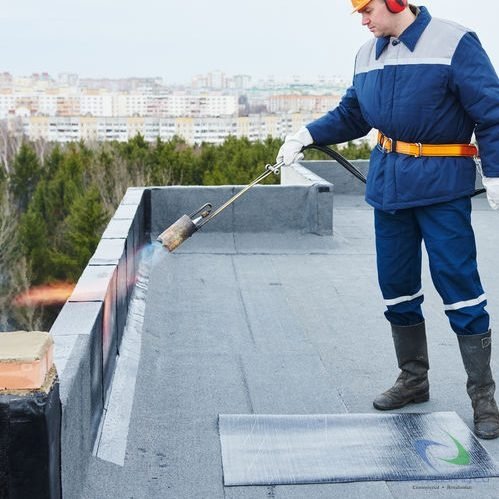 The Benefit of a Brand-new Roof
A commercial roof installation is often necessary when you're developing a new business or want to freshen up roofing materials and protection. It's important to get your roof inspected with a qualified commercial roofing contractor in order to ensure that proper system functions are being met with your new commercial roof. When you're interested in a commercial roof installation in Springfield MO and Branson count on Cook Roofing Company. Call us today at (417) 334-4238 for more information.
Basic Info On New Commercial Roofs
A commercial roof installation has many options to choose from that can impact your roofing system if differing ways. With a building that has extensive HVAC systems, it may be beneficial to look at roofing materials that offer reflective properties as this can aid in lowering building temperatures and allow the AC to work for smoothly. This will not only will allow the building to maintain stable temperatures, but it will also conserve energy which can help lower monthly utility bills! Other roofing membranes that can benefit your roofing system are thermoplastic membranes aka single ply roofing or even metal roofing. With the former, you can resist residue while the other is a roofing material that naturally has the ability to cool your roof. No matter the roofing option that's selected be sure to keep in mind that each type of roofing materials have different life spans, protective benefits, and durability so be sure to weigh the pros and cons of each with a qualified roofing expert. Here are some examples of different kinds of roofing installations that can match with your roof's specifications.
Metal Roofing
Single Ply Roofing
BUR/Asphalt Roof
Built-Up Roofing
To learn more about your options contact us today for commercial roof installation in Springfield MO and Branson!
Contact Us Today For More Information
We recommend that you speak with a professional commercial roofer in order to discuss what roofing materials will ultimately work best with your property's characteristics. A roof inspection is a great way to formally observe the specifications of your roof and match it to a great system. When you're in need of commercial roof installation in Springfield MO and Branson Cook Roofing Company here for you. Our friendly staff is happy to assist you at (417) 334-4238, call us at any time.