Last Updated on January 2, 2020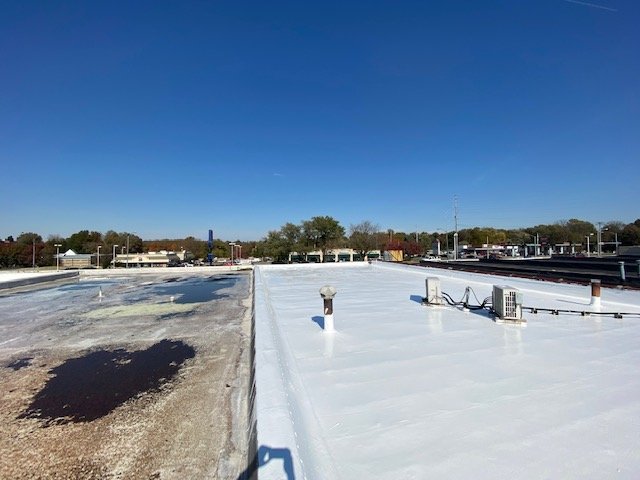 We Can Provide All of Your Polyurea Roof Coatings
For property owners with a flat roof, it's important to consider the qualities of a polyurea roof coating. Polyurea has the unique distinction of being able to withstand permanent standing water conditions. Polyurea roof coatings in Springfield MO and Branson can be used to great advantage in industrial and commercial settings. This is due to the fact that polyurea resists corrosion from acid rain or chemical exhaust in addition to being able to effectively coat a wide range of roofing systems. If you would like to see if a polyurea roof application would be beneficial for your commercial roof system, please give our company a call at (417) 334-4238.
Benefits of a Polyurea Coating Application
Our roofers understand the many benefits of polyurea roof coatings, which is why we think it's important to educate our community about the possible benefits they can receive. For instance, a polyurea application can be applied in both warm and cool conditions, making the installation schedule more fluid for our customers. Whether the day has high or low humidity, such an application is always possible. When applied correctly and by responsible roofers, polyurea coatings can last a long time. This longevity creates a longer timeline until the next roof restoration or replacement.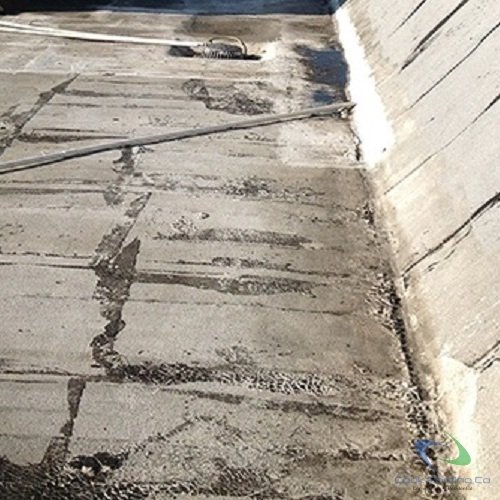 Choose Our Roofers for Your Roof Restoration
Your polyurea roof coating is only a phone call away. Once you reach our company, our expert roofing staff will be able to listen to your roofing concerns and give you a pathway forward. After a personalized roof inspection, our roofing consultants will provide advice for roofing material and a roof repair. In a worst-case scenario, a roof replacement may be in order. Whatever the pathway forward, our team of roofers will be happy to help. We make a point to provide all of our clients with exceptional roofing solutions.
You need a good roof repair company for your polyurea roof coatings in Springfield MO and Branson. We consistently deliver proven results. Call Cook Roofing Company at (417) 334-4238 to speak with our staff about making an appointment today!