Last Updated on January 13, 2020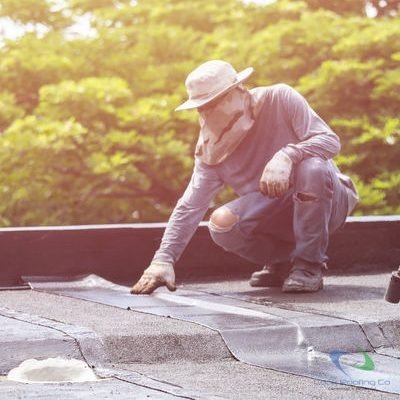 Add Years to Your Roof Life
Your roof can undergo premature wear and tear naturally over time, yet still be eligible to roof restoration services instead of roof replacement! Ultimately, adding protective layers to your current substrate can act like an extra skin to the wounds inflicted below. Not only that, but roof restorations can serve as minor repairs that can fix and bandage the damages inflicted n your roofing materials below. Roof coatings come in various compositions with a wide range of similar abilities that can greatly enhance tour roofing system. They are designed to match with a number of roofing materials and can be cured directly on top. Extend the life of your roof and restore it to great conditions once more! When you're in need of roof restoration in Springfield MO and Branson our skilled roofers are ready for the task. Cook Roofing Company is equipped with the knowledge and industry tools to provide exceptional roofing results. To speak with a representative at any time give us a call at(417) 334-4238. We're happy to speak with you!
Our Services
Roof Coatings
Your commercial or industrial roof can greatly benefit from a roof restoration without tear-offs and hassle. Restorative coatings can be directly applied to existing membranes by adding a layer of protection that can defeat the influence of sun damages and the impacts of inclement weather. It'll have the ability to adapt to temperature changes by contracting and expanding which not only protect it from forming cracks but it'll prevent roof warping as well! This roofing flexibility will allow the roof to be more easily maintained and cleaned when the time comes around for its periodic inspection or check-up. By keeping up with your roof restoration you can fix minor damages without the need for extensive repairs. There are various types of roof coatings to choose from polyurea, silicone, elastomeric, and acrylic. Each of these roof coatings will be able to provide similar benefits and can adapt to different roofing substrates. Be sure to check with a professional roofer to see what kind of roof restoration roof coating would work best for your property. Here are some benefits to roof restoration below.
Expands & Contracts
Flexible
Cool Roofing
Reflects UV Rays
Prevents Cracks, Tears & Warping
Stops Roof Leaks
Waterproof
Adapts to Temperatures
Extends Roof Life
To learn more about the advantages to roof restoration in Springfield MO and Branson contact our knowledgeable staff for more information. We'll be happy to guide you through your choices!
Potential Roofing Damages
Your roof can become damaged prematurely from various conditions that range from climate to weather and the sun. Roof restoration can return your roof back to like-new condition, postponing the end of its life. With the protection from the sun and reflecting harmful UV rays, you'll be able to prevent premature wear and discoloration of your roofing materials. You'll also be able to cool the overall temperature of the building which conserves energy and thereby reduces monthly energy costs. Water damages are a big draw for roofing damages by forming mold, moss, and mildew yet with a roof restoration's waterproofing abilities you can prevent these formations as well as stopping leaks. Indeed, if your roof has come cracks a roof coating will fill in those areas, stop leaks and prevent future leaks from forming. Extend the life of your roof with roof restoration, if you're curious as to what type of roof coating will work best for your substrate a roof inspection may be the solution. To get assistance with a roof restoration inSpringfield MO and Branson service contact our professional roofers at Cook Roofing Company today.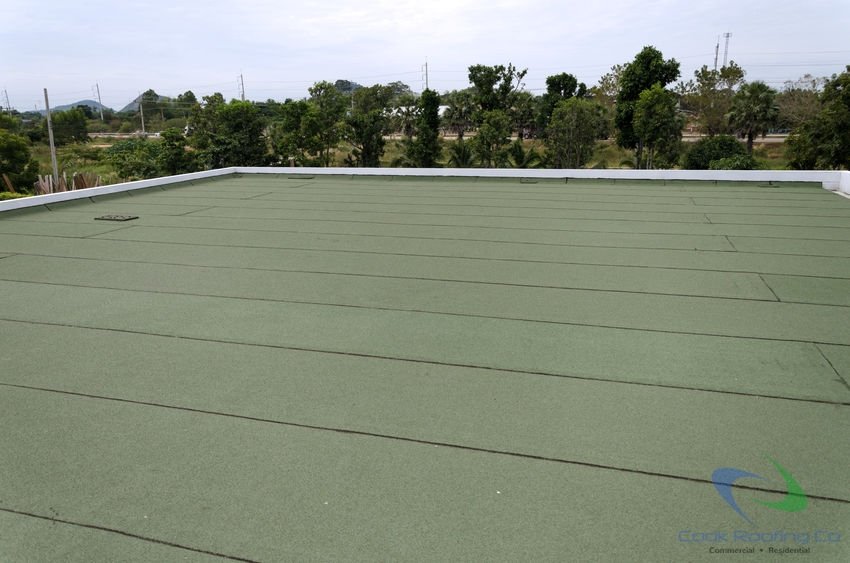 Contact Us For More Information
Get your roof back in shape with our various roof restoration options. Your roof can be saved from minor damages and leaks with simple roof coatings that will repair as well as protect your roofing membrane from future dangers. We're happy to offer workmanship warranties on all of our roofing projects so you can benefit from a well-protected roof. Benefit from a roof inspection so you can learn about the characteristics and specifications of your roof so you can get matched with the right roof coating roof restoration for our property. For more information about a roof restoration in Springfield MO and Branson contact our knowledgeable and qualified staff. Cook Roofing Company is a roofing company that has been around since 1913 and has decades of experience in the improvements of the roofing market. To learn more give us a call at (417) 334-4238 at any time!