Last Updated on January 5, 2021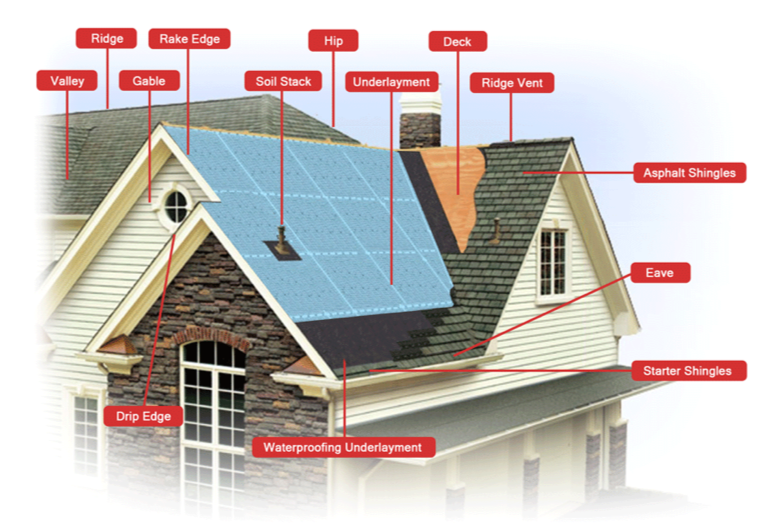 When It comes time to get a new roof, you should always demand a detailed roofing estimate!
Many factors come into play when putting an estimate together. Those factors are typically:
access to the roof,
roof slope or roof pitch,
the height of the roof,
whether the roof is "cut up," or "straight"
the type of roofing materials being used
different types of roof flashings
roof ventilation
There are many different roof designs, and some are easier than others to work on. So, as you can see, a site visit is often just the first factor of the roof estimate. Many times, a roof can be estimated right on location. Doing this, however, can lead to some serious misses when your estimate is being figured on the fly. Some roofing companies that produce high volumes just assume they will get some right and some wrong. When this happens, you are often the loser and pay the ultimate cost, by getting poor workmanship or inferior materials. Some companies cut corners and reuse parts of your roof. This can be done; however, a reputable company will replace all roof flashing. It's always best to give your roofing contractor the opportunity and the proper amount of time needed to properly estimate your roof. (Check out our blog on The Dangers of Multiple Bids)
It seems like more and more today we see that "Two Chucks in a Truck" present themselves as professional roofers. Honestly most of them couldn't find their rear ends with two hands and a shovel, let alone explain to you what your roof needs. As you can see above in the picture of The Anatomy of a Roof, there are multiple items that must be taken into consideration, when doing a major home repair, like a new roof.
Any time you are considering, a new roof, siding, gutters, windows, or any other type of home repair, you need to realize that one thing is always connected to something else. And this is where the problems start. Often you have a question about why something is not being done, and Handyman Jim says that he didn't know, or he didn't bid that, or allow for that item. It's all these small things that add up and start costing you multiples of what you originally allowed for or budgeted for.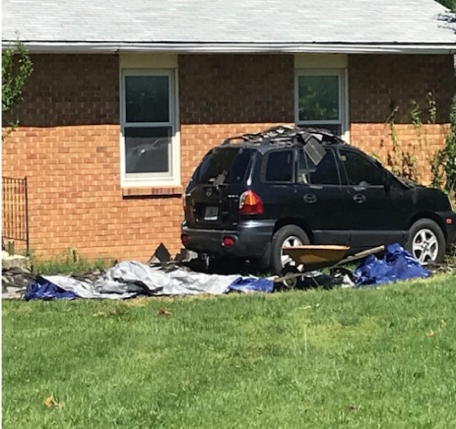 Can you even imagine, getting a new roof, and after your roof has been removed and thrown on the ground… that you find out they didn't bid for removal? So now the've gone with your money and you have trash all over your yard. It happens. Just look at this picture (left), this is from a house in Missouri. Not only is the roof not installed properly, there is trash everywhere. Below is another picture of horrible interior water damage. It was not covered by the home insurance, because the insurance carrier said it was workmanship. What happened? The entire crew was illegal, and got pulled over on their lunch break, and apparently held for immigration issues. (insert water loss pic)
We have literally been called in on and or repaired hundreds of projects, where this has happened. That's why its so important to have a detailed estimate, or scope of work. You could even create your own checklist, of all the items you are wanting, or expect to see in an estimate.
At Cook Roofing Company, we always provide you with a detailed Roof Estimate. Our estimates will always include the steps we take to remove and install a roofing product. A full list of all roof flashings, and ancillary products being used on your home or building.
We believe in our work so much, that we always give a Lifetime Workmanship Warranty on all our re-roofing work.
So, when you need that new roof, or roof repair or maybe you just need a roof evaluation. Give us a call today and let us schedule a free roofing estimate, to help protect you and your family.
Cook Roofing Company is a fam………..