Last Updated on January 5, 2021
We went out to have a look at a leaking flat roof. Here are some photos of what we found, and the repairs we did.
Flat Roof Leak Repair – Before
Here are some of the before photos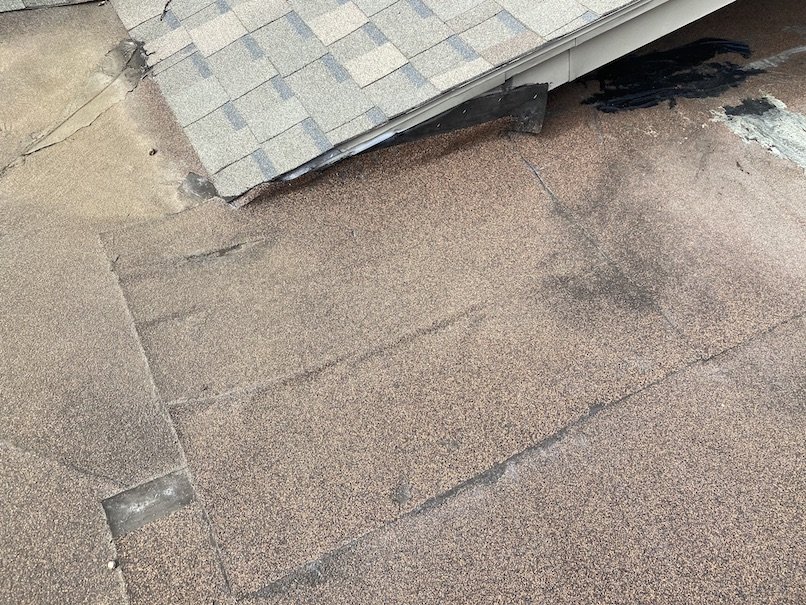 .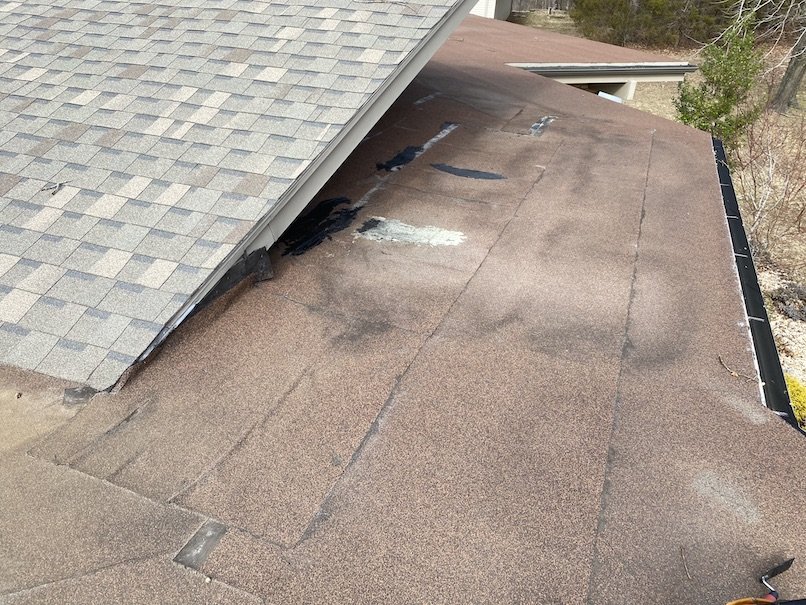 .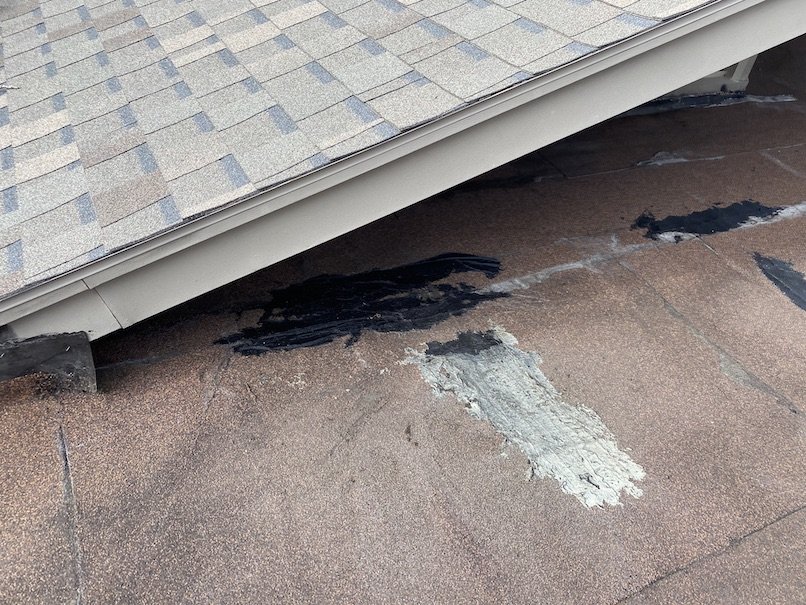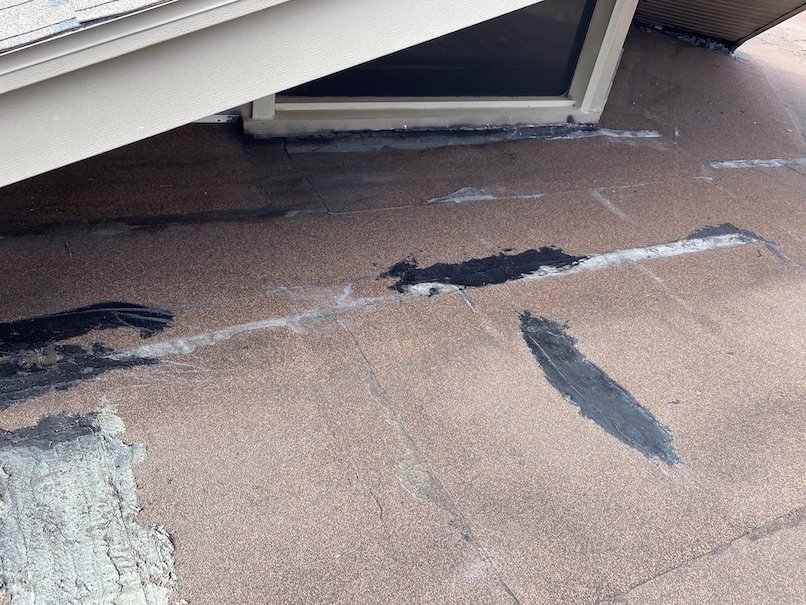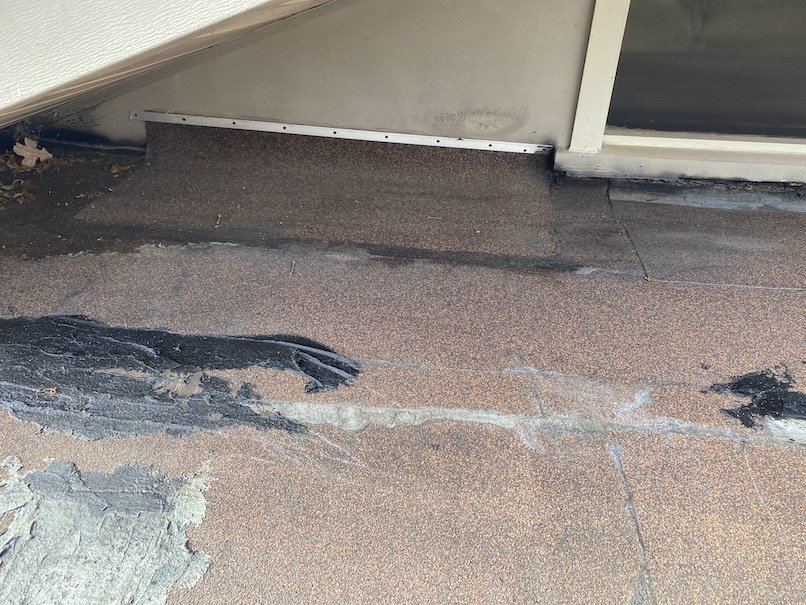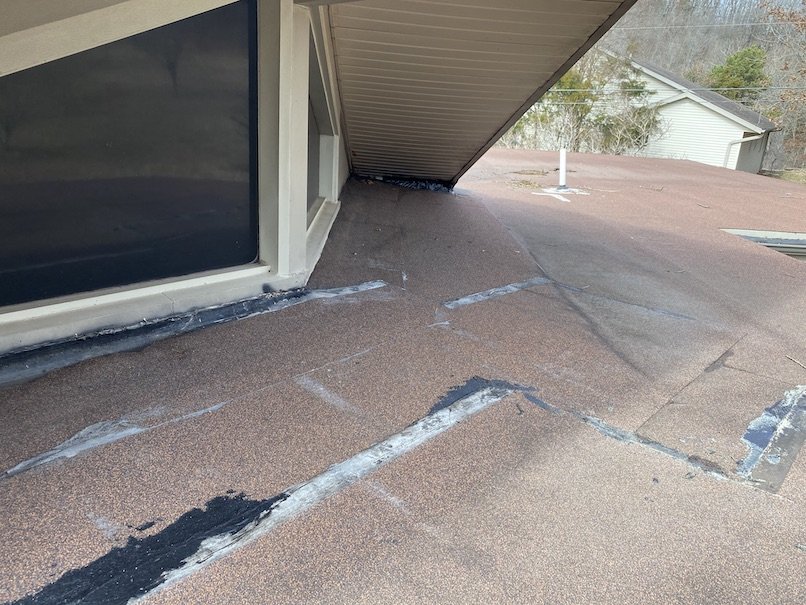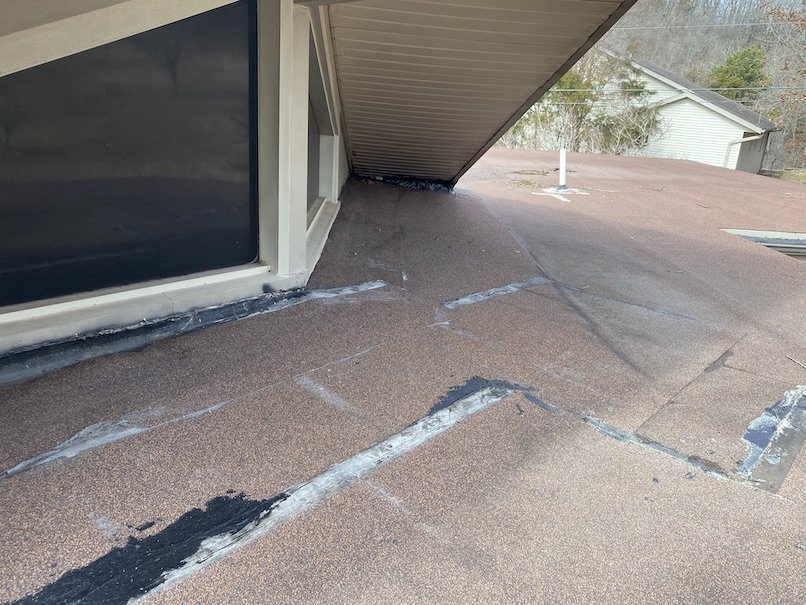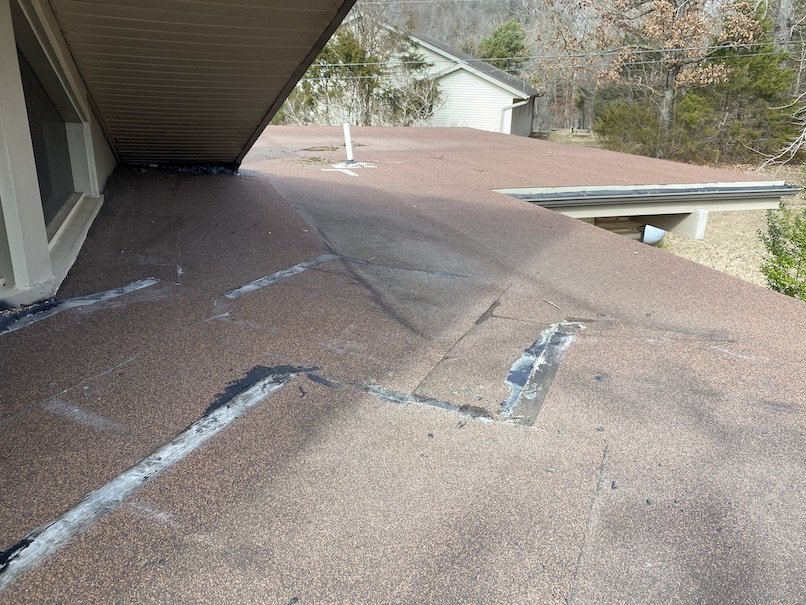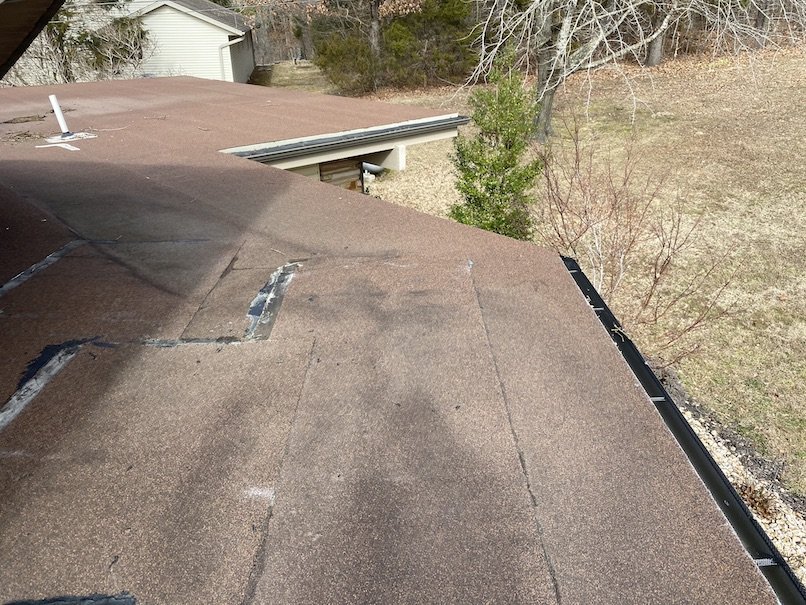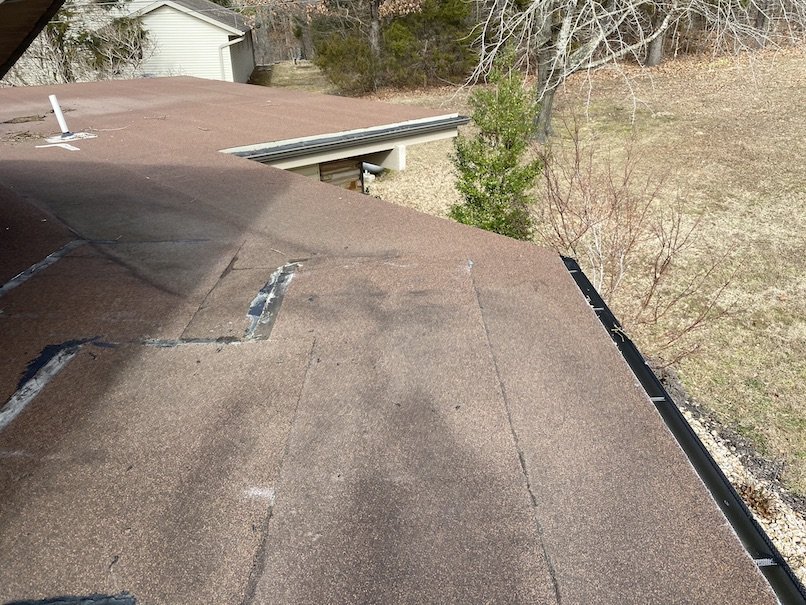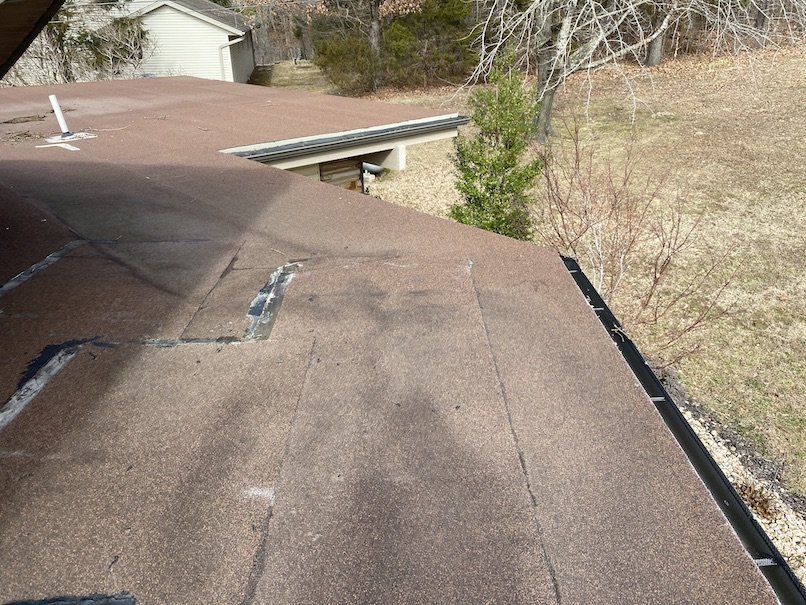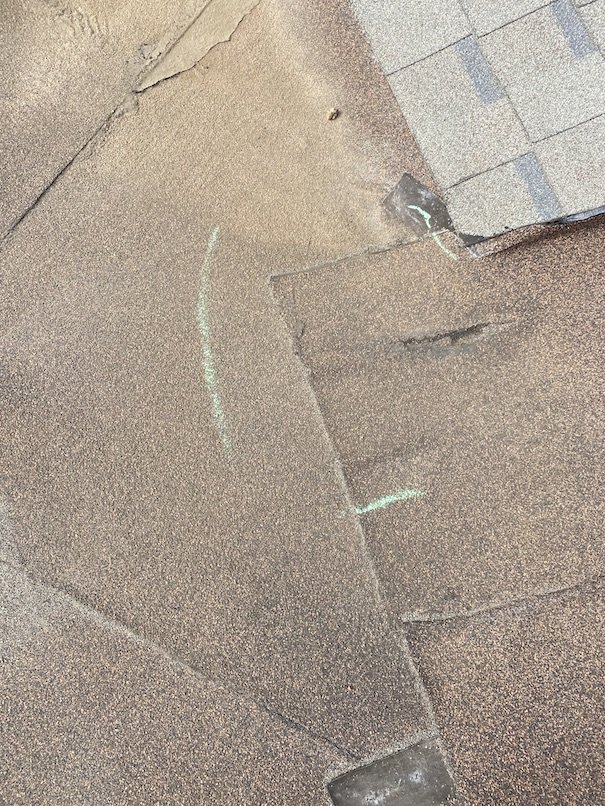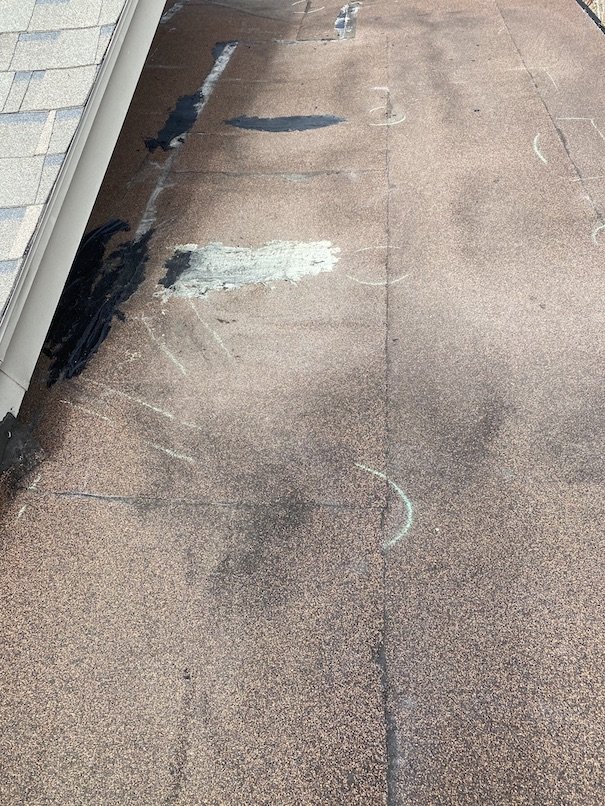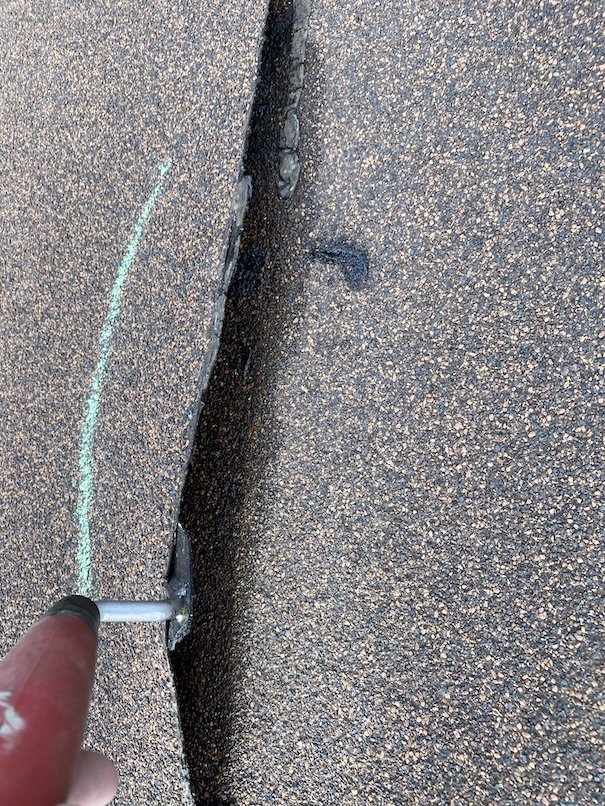 Rolled roofing is not supposed to have an open seam like this. Surprise!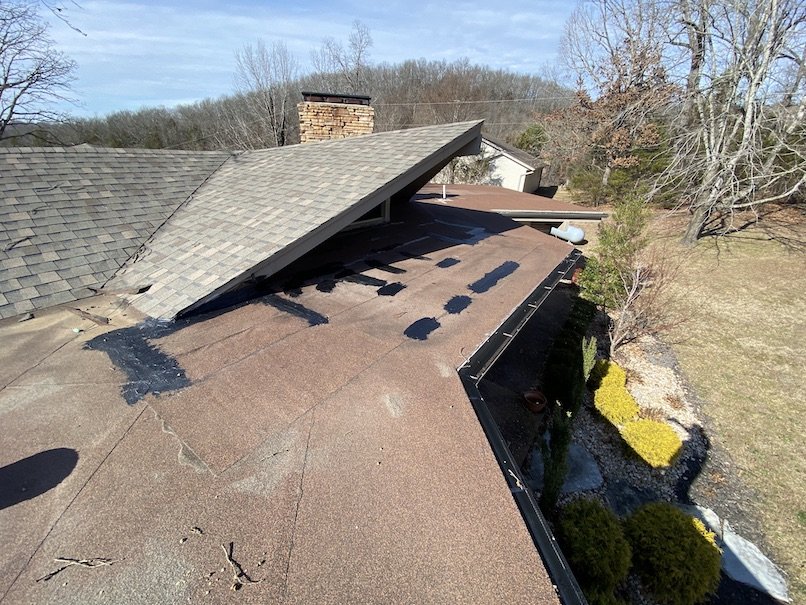 Repair of Leaky Flat Roof – After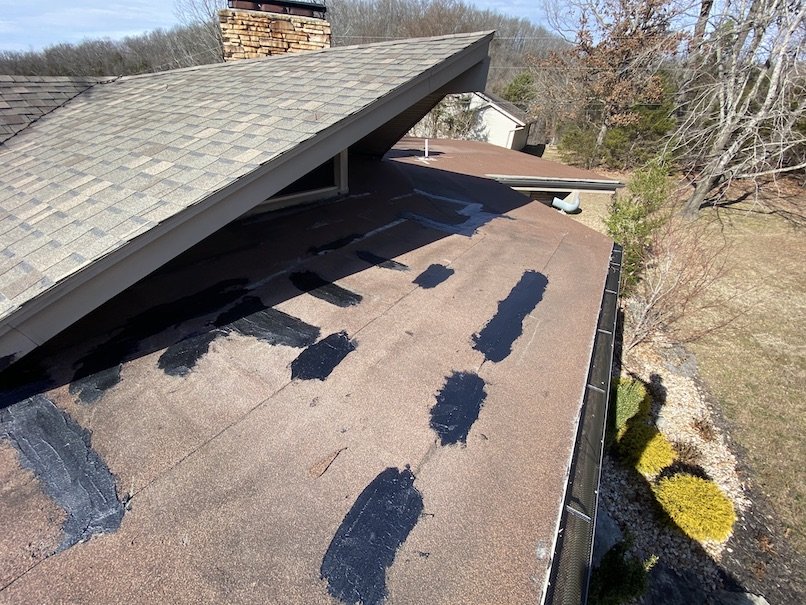 Some sealant, properly applied, will keep them from having to do a roof replacement for a while still.