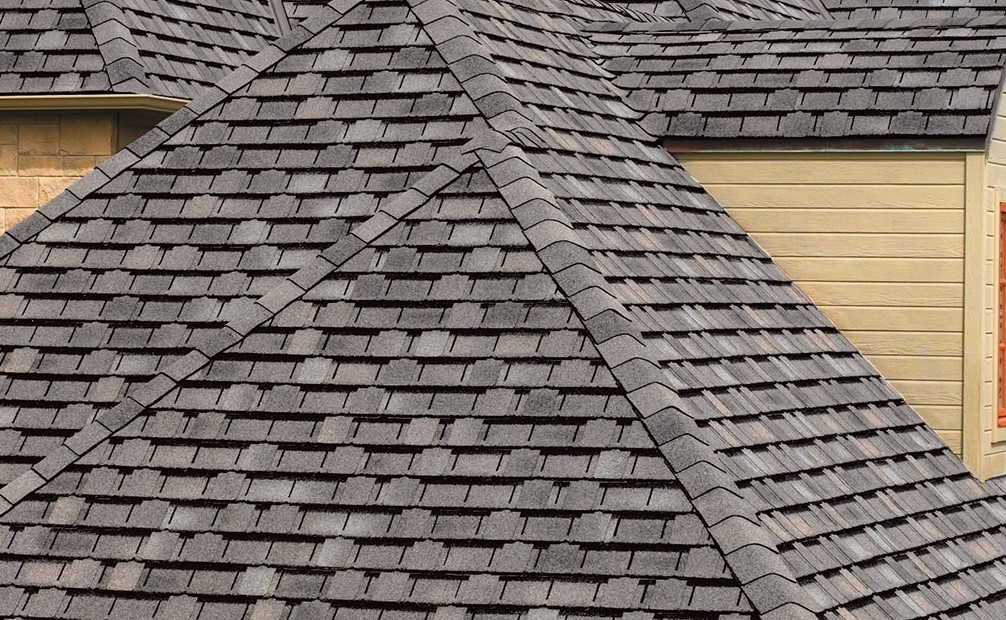 The Cook Roofing Company Difference:
Free Roof Estimate
Lifetime Workmanship Warranty
Fast Response Time
We Work with All Insurance Companies
Certified & Insured
5-Star Google Rating
About Our Architectural Shingles Services
Here at Cook Roofing Company, we provide all of our valued customers with the highest quality support and treatment. Cook Roofing Company provides free roof inspections. We back all our work with a Lifetime Workmanship Warranty, so you know we'll be around, and we don't take shortcuts. Call 816-680-6996 now!
Not only do Cook Roofing Company professionals understand how roofs are built, but when it comes to many other aspects of construction and repairs on your commercial or residential property in Montrose, Cook Roofing Company will make sure that all the work is done right, so that your property looks great and is secure and dry again for years to come. Call today at 816-680-6996 to experience the Cook Roofing Company difference!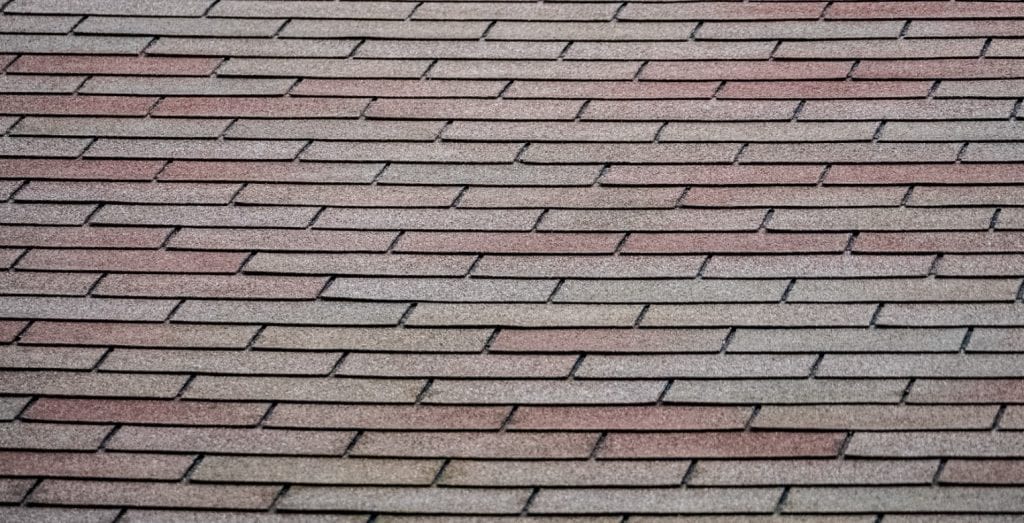 Architectural Shingles
Laminate architectural shingle roof replacement is our main business. Cook Roofing Company has replaced hundreds of composition shingle roofs in the Henry County area, and provides an unmatched Lifetime Workmanship Warranty. We use quality shingles, synthetic felt underlayment, and new flashing to ensure your new roof provides years of service. Whether your roof is just old and worn out, or if you have storm damage and an insurance claim, we can take care of it. Call 816-680-6996 today your Free Estimate!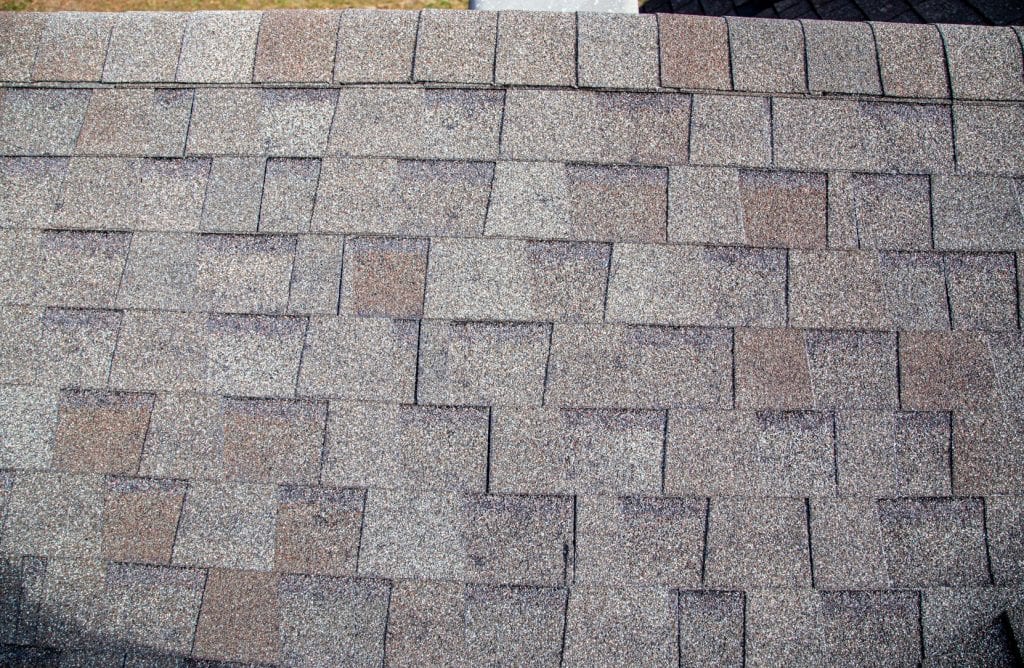 Different Types Of Shingle Roofs
What type of roof do you have? If you're looking for a new roof, there are many different options to choose from. The most common roofs are asphalt shingles, metal, and flat roofs. Flat roofs are used where the pitch or slope is flat or nearly flat. Neither shingles nor metal are good for roof slopes lower than 0.5/12 (a half-inch of rise or less, per every 12 inches of run or horizontal surface). Asphalt shingles come in a variety of colors and styles that can match your home perfectly! Metal is an excellent choice if your home has steep pitches because it's lightweight and durable. There are many options available to you, and it's up to you to decide which you want for your home.
Asphalt Shingle Roofs
Asphalt shingles have a different style and thickness as their defining characteristics.  Modern Asphalt roofs us composition laminated shingles like fiberglass mat embedded with an asphalt compound.
3-Tab Shingle Roofs
Three-tab shingles are a classic, old-school design that really screams nostalgia. But these haven't been used much anymore and have gradually been replaced with more modern styles for the same cost! If you're not in need of an upgrade but want to keep your three-tab roof around out of admiration or respect, it's still possible to convert your current roof into architectural style shingles without breaking the bank.
Architectural Shingle Roofs
Some of the most common shingles that you can find being used now are architectural shingles, also known as laminated composite shingles. Architectural shingles have a staggered look to them, much like wood shake roofs do, but they come in a variety of different colors, which give a unique look that really pops!
Impact-Resistant Shingles
It is important to note that although these shingles are resistant or impervious, hail and other objects can damage even impact-resistant shingles. However, in our experience (having worked with them for years), insurance companies will not pay out on claims of this nature if impact-resistant shingles have shielded the roof from an object like a tree branch. Our opinion is that your money would be better saved as a deductible rather than paying extra for something you may never need; but some local contractors will try their best to sell it anyways!
Wind Rated Shingles
When it comes to wind, there are a variety of options: some shingles won't withstand strong winds and others can take the brunt. The Owens Corning Oakridge is an example since they resist up to 110 mph, but if you're in Springfield, MO, or near areas where straight-line winds exceed 100 miles per hour (such as during hurricanes), then your main concern will be something else entirely! The average homeowner might not have much concern about these types of weather events considering how infrequent they tend to happen, but it's always best for homeowners to know what rating their roof needs so as not to waste money on something more than necessary while also ensuring durability.
Other Designer Shingles
It's time to find a new roof for your home. There are many different types of shingles available on the market, and Cook Roofing Company is ready to help you explore them all! For example, L-shaped ones with scallops or slate lookalikes. You won't have any problems finding one that suits your tastes as they come at an affordable price too - just make sure you don't forget about these two important factors when choosing: color match and quality material.
After How Many Years Should You Replace Your Shingle Roof?
If you have not replaced your roof in the past several decades, it may be time for you to replace your roof. Most asphalt shingles will last between 15-25 years under optimal conditions. Most of Missouri has experienced several hail storms in the past few years, which leads roof replacements. If your roof has had a lot of environmental traffic such as hail, branches and leaves from overhead trees, etc., it can wear out faster than usual. Granules fall off, the asphalt becomes brittle and cracks, high winds can rip the mastic seal apart and tear tabs off the shingle, especially on three-tab roofs.
Roofs are one of those things that we don't think about until they need replacing - which is usually when there's an emergency situation like water pouring into our house! But if you're noticing any signs that your roof needs replacing soon (or even better yet before), contact us for a free estimate today! We'll come out to do an inspection with no obligation so you know what you're getting into before signing anything up for replacement work.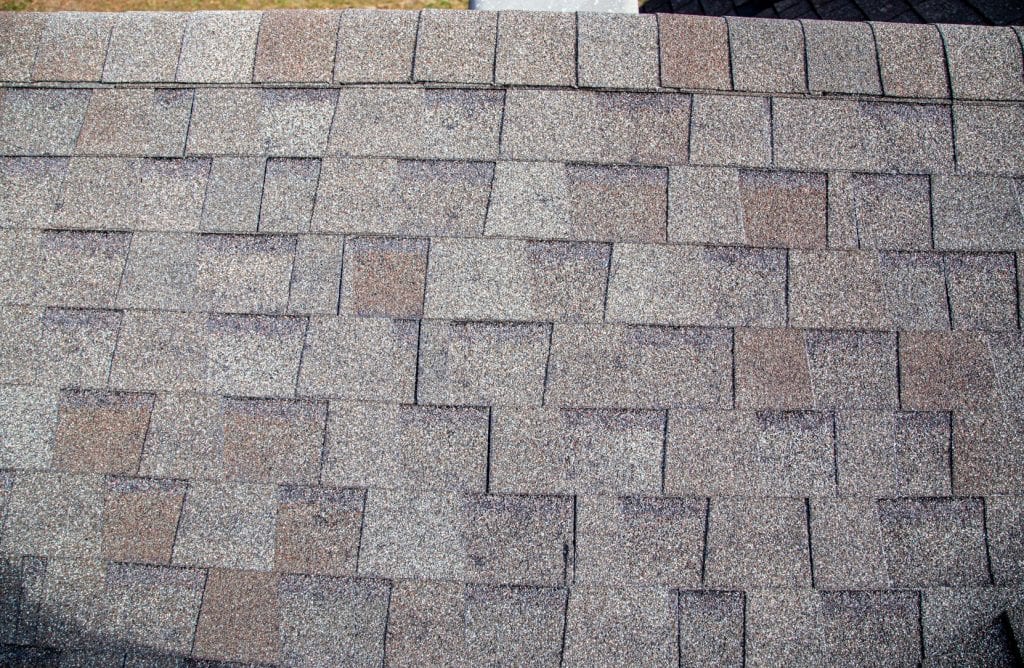 Repairing a Shingle Roof on Your Own
If you have a shingle roof, it is important to be aware of your options. If the leak is large and there is significant structural damage, such as buckling or bulging that cannot easily be repaired with patching materials, then replacing the entire roof may be necessary. However, if only one part of the structure needs repair, then this can often simply mean reroofing an affected area instead; these repairs are typically much less expensive and even simple enough to fix yourself if you're willing to take on the challenge. Again, if the damage is too extensive, then you should call the professionals. But how do you know for sure whether the problem is simple or complicated? Well, you can call Cook Roofing Company today at 816-680-6996 to receive a free evaluation of your roof and exactly how much damage has been caused.
Questions or Concerns For Us? Call Today 816-680-6996
FAQ
Are Architectural Shingles Better than 3-Tab?
Well, that, of course, depends on your roofing preferences. If you want the cheapest option, then three-tab shingles are going to be the pick for you. However, if you're okay with the extra price, then there are a lot of reasons that architectural shingles will be the better choice for you. For instance, if you want a more durable and higher windproofed shingle for extra protection for your home, then architectural shingles are the better choice for you. Architectural shingles are almost twice as thick as three-tab shingles, and the windproof rating is twice as good at 120 mph. If you also want the flexibility to make your shingles look like a more premium material, architectural shingles have a multi-dimensional look and a unique composition to make that happen (for materials like cedar, slate, etc.).
What are Architectural Shingles?
Architectural shingles are a type of asphalt shingle. These shingles are often compared to the other type of asphalt shingle, three-tab shingles, but there are some key differences. Architectural shingles are almost twice as thick as three-tab shingles, making them more durable. They also have a unique look that gives them extra use; you can use the dimensional look to make these shingles look like other materials such as cedar and slate. Architectural shingles also weigh more than three-tab shingles, so they have a higher wind rating of around 80-120 mph.
What Separates Architectural Shingles from Other Shingles?
Both of these shingles are a type of asphalt shingle. As the name suggests, three-tab have cutouts that make each shingle appear to have three different sections. Architectural shingles don't have cutouts. Their lower parts are laminated and have an additional asphalt layer. They are also denser than three-tab shingles because of the extra layer, which means that they also have a better windproof rating (up to 60 mph vs. 120 mph). Also, three-tab shingles have manufacturer's warranties of 25 years, and architectural shingles have a warranty of 40 to 50 years. Three-tab shingles are less expensive, but architectural shingles have more to offer.