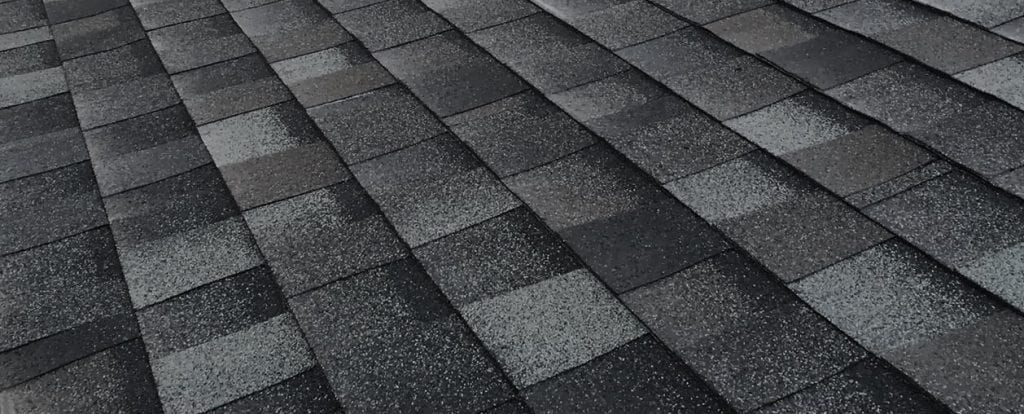 The Cook Roofing Company Difference:
Free Roof Estimate
Lifetime Workmanship Warranty
Fast Response Time
We Work with All Insurance Companies
Certified & Insured
5-Star Google Rating
About Our Shingle Roof Services
Here at Cook Roofing Company, we provide all of our valued customers with the highest quality support and treatment. Cook Roofing Company provides free roof inspections. We back all our work with a Lifetime Workmanship Warranty, so you know we'll be around, and we don't take shortcuts. Call 806-424-4541 now!
Not only do Cook Roofing Company professionals understand how roofs are built, but when it comes to many other aspects of construction and repairs on your commercial or residential property in Lockney, TX, 79241, Cook Roofing Company will make sure that all the work is done right, so that your property looks great and is secure and dry again for years to come. Call today at 806-424-4541 to experience the Cook Roofing Company difference!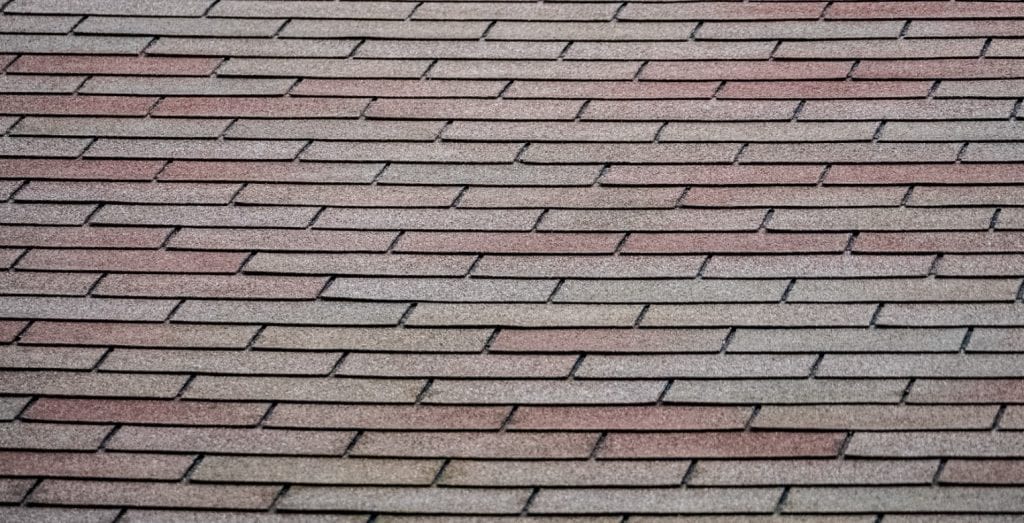 What Types of Shingle Roofs Are There?
Most people think of asphalt composition material when they think of shingle roofs, but there are other types of shingle roofs too, such as wood and metal shingles. We'll discuss the other types below, but first let's go over some key items about asphalt shingles, because most people searching for Shingle Roof are looking for those.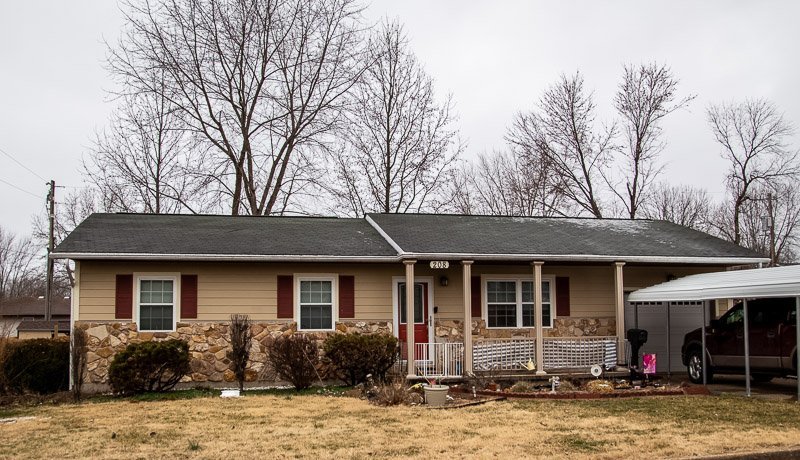 Types Of Shingle Roofs
There are a lot of different types of shingles available. When most people hear "shingle roof," they are usually thinking about asphalt shingles. And chances are, that's what you have on your home or business. The next most common roofs are metal and flat roofs. Flat roofs are used where the pitch or slope is flat or nearly flat. Neither shingles nor metal are good for roof slopes lower than 0.5/12 (a half inch of rise or less, per every 12 inches of run or horizontal surface).
Asphalt Shingle Roofs
Most asphalt shingle roofs nowadays days use a composition laminated shingle – usually a fiberglass mat embedded with an asphalt compound, and granules. The main way they're different is in style and thickness.
3 Tab Shingle Roofs
Three-tab shingles (3-tab) are a little more traditional style, and have the familiar staggered rectangle – brick – pattern. These aren't used much anymore, and have been gradually replaced with more sleek, modern styles. If you have a 3-tab roof and insurance approves a replacement, they may write an estimate for replacement with 3-tab shingles. Most home and business owners just end up updating to architectural shingles for a small additional cost.
Impact Resistant Shingles
The idea is that these shingles are resistant to, or impervious to, impacts from hail and other objects (tree branches for an example). In reality, even impact-resistant shingles sometimes get damaged by hail. However from what we've experienced, insurance don't always pay for hail damage to impact-resistant shingles. Our opinion is that your money would be better saved for use as a deductible in the event that your roof is ever damaged in a hail storm, instead of spending the extra money on these shingles. Of course, some local roofing companies will try to sell you on them anyway.
Wind Rated Shingles
All shingles have a wind rating, but some areas of the country have requirements for certain wind ratings. For example the central and southern US Atlantic and Gulf coastal regions. Most architectural shingles are rated up to 110 mph (Owens Corning Oak Ridge for example), but some can handle up to 130/150 mph, such as Owens Corning Duration line. Texas does occasionally get straight line winds and gusts over 100 mph, but they are not generally sustained like the winds a hurricane can generate. And if a 200+ mph tornado is nearby, shingles probably aren't your main concern. No shingles are rated that high.
Rubber Shingles
Believe it or not, they do make rubber shingles. They are very resistant to wind and hail. And have an added benefit of being naturally fire resistant as well as preventing fires from spreading. This could be very beneficial to the Texas areas prone to wildfires or vulnerable to lightning strikes.
Wood Shingle/Wood Shake Roofs
Wood shake or wood shingle roofs are getting rare, but they used to be very common. They are more prominently found on historic houses, you might see them on Victorian houses in the older districts. Some areas no longer allow them because of the risk of fire. We can install them where allowed.
Slate Roofing Shingles, Tile Roofing Shingles
Not typically referred to as shingles, we do install and repair tile, slate, and stone roofing.
Solar Roof Tiles
These have only recently become available. If you'd like to consider solar shingles, contact us and we can help you explore this option. They tend to be between $2,000 and $2,500 per square. Given that Floyd County often experiences heavy hail and limited sun compared to other areas of the country better adapted to solar, this is not necessarily an advantage for this area.
Does Your Shingle Roof Need To Be Replaced?
If you have not replaced your roof in the last 25 years, it's probably about time to take your roof out to pasture. Most asphalt shingles will last between 20-40 years under optimal conditions. If your roof has had a lot of traffic, leaves, hail, or is poorly ventilated, it can wear out much more quickly. Most of Texas has experienced 5-10 hail storms just over the past few years, and this tends to prompt roof replacements. The asphalt becomes brittle and cracks, granules fall off, high winds can rip the mastic (black adhesive) seal apart and tear tabs off the shingle - especially on 3 tab roofs. Whatever the reason your roof might be worn out, Cook Roofing Company has a the experience and skills to meet your needs - including help with financing. So call us for a free estimate today at 806-424-4541.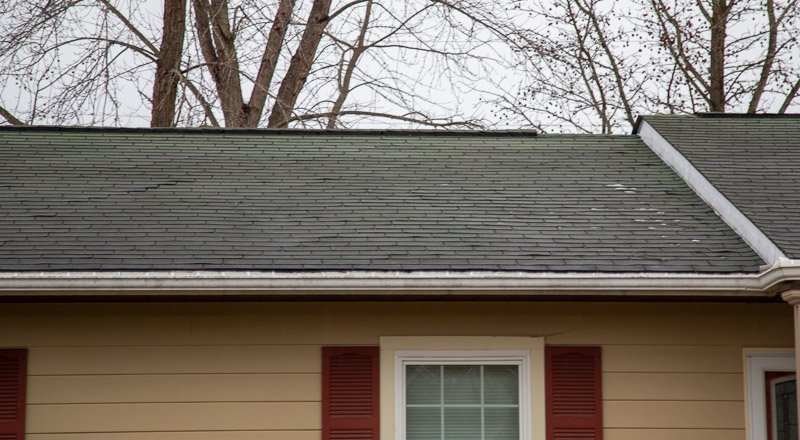 Can You Repair a Shingle Roof?
It depends. People often ask this question because either they see a shingle missing, or insurance only paid to replace a couple of shingles. But a shingle roof is a roof system comprised of many components that stick together and seal out the weather. If you go and patch it - especially on an older, brittle roof - you can just cause more issues. Your best course of action is to call Cook Roofing Company for a free roof evaluation. They'll give you an honest and thorough estimate of the options you have for repairing or replacing your roof. If there's insurance involved, they'll help you understand the process of getting your roof replaced through insurance, and you should only be out of pocket for your deductible (we'd love to waive that, but that's illegal). Call us at [iss_phone_link.] We can even finance that deductible!
Questions or Concerns For Us? Call Today 806-424-4541
FAQ